Belair-Monange 2014 (6x75cl)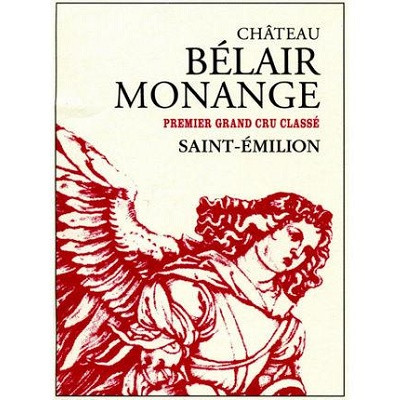 96

Antonio Galloni - Vinous

A huge, dramatic wine for the year, the 2014 Bélair-Monange possesses tremendous depth and overall intensity. Succulent black cherry, leather, spice and menthol are some of the many notes that flesh out in this dramatic, massively endowed Saint-Émilion. The fruit feels very ripe, yet there is plenty of underlying structure and acidity to balance things out. Since 2012, Bélair-Monange has been made from three parcels on gravel, clay and limestone. It is that very intersection that yields one of the most distinctive wines in Saint-Émilion. The 2014 is also the first vintage that includes fruit from the replanting done on the plateau. Bélair-Monange increasingly gives the two established flagships in the Moueix family's range (Trotanoy and La Fléur-Petrus) a run for their money.

Extremely perfumed with rose aromas that turn to strawberries and citrus. Some stones, too. Full-bodied, yet reserved and ultra-refined. It goes on for minutes. Power with finesse. Try in 2022 but already a joy to taste.

With the amalgamation of Château Magdelaine into this one property, the estate is now a considerable 58 acres. The wine is now performing in top gear. Powerful tannins drive the mainly Merlot blend with 10% Cabernet Franc. It still shows signs of the wood aging and these will disappear to leave a richly endowed wine with a fine future. Drink from 2026.

Fresh black and red plum, olive and crushed stone aromatics bring forth a wine that displays richness. The lush tannins and a fresh, black cherry, satin-textured finish secures an lasting impression. 93-95 Pts

Drinking Window: 2019 - 2030

Review Date: 1st March 2015

There's gorgeous purity here, with cassis, loganberry and raspberry fruit carried by a lightly brambly feel, giving this more weight and grip than previous vintages. The chalky thread is there and really extends through the finish but is easily absorbed overall. Ends with lovely bergamot and rooibos tea notes. Best from 2022 through 2035.
Details

Year

2014

Colour

Red

Country

France

Region

Bordeaux

Sub Region

Saint-Emilion Grand Cru

Designation

AOP

Classification

Premier Grand Cru Classe B

Pack Size

6x75cl

Drinking Window

2020 - 2038

Drinking Recommendation

Drinking Now, will improve

LWIN

100670020140600750

Reviews (6)

96

Antonio Galloni - Vinous

A huge, dramatic wine for the year, the 2014 Bélair-Monange possesses tremendous depth and overall intensity. Succulent black cherry, leather, spice and menthol are some of the many notes that flesh out in this dramatic, massively endowed Saint-Émilion. The fruit feels very ripe, yet there is plenty of underlying structure and acidity to balance things out. Since 2012, Bélair-Monange has been made from three parcels on gravel, clay and limestone. It is that very intersection that yields one of the most distinctive wines in Saint-Émilion. The 2014 is also the first vintage that includes fruit from the replanting done on the plateau. Bélair-Monange increasingly gives the two established flagships in the Moueix family's range (Trotanoy and La Fléur-Petrus) a run for their money.

Extremely perfumed with rose aromas that turn to strawberries and citrus. Some stones, too. Full-bodied, yet reserved and ultra-refined. It goes on for minutes. Power with finesse. Try in 2022 but already a joy to taste.

With the amalgamation of Château Magdelaine into this one property, the estate is now a considerable 58 acres. The wine is now performing in top gear. Powerful tannins drive the mainly Merlot blend with 10% Cabernet Franc. It still shows signs of the wood aging and these will disappear to leave a richly endowed wine with a fine future. Drink from 2026.

Fresh black and red plum, olive and crushed stone aromatics bring forth a wine that displays richness. The lush tannins and a fresh, black cherry, satin-textured finish secures an lasting impression. 93-95 Pts

Drinking Window: 2019 - 2030

Review Date: 1st March 2015

There's gorgeous purity here, with cassis, loganberry and raspberry fruit carried by a lightly brambly feel, giving this more weight and grip than previous vintages. The chalky thread is there and really extends through the finish but is easily absorbed overall. Ends with lovely bergamot and rooibos tea notes. Best from 2022 through 2035.

Producer

This St. Emilion Chateau traces aspects of its lineage to the 1300s, yet 2008 heralded great change with a new name and a change in winemaking. Stringent selection and later picking is yielding riper fruit. A long term replanting plan is underway. This estate is producing its best wine in decades.

Value Comparison