What's New on Cru
At Cru World Wine, we're committed to bringing our customers the best possible selection of fine wines, and that's why we're constantly updating our "What's New on Cru" page with the latest releases and exciting new finds. Whether you're a seasoned wine collector or just starting out on your wine journey, we're sure you'll find something to love on our page.


One of the things that sets us apart from other wine retailers is our commitment to offering our customers unbeatable value. That's why we often offer special limited-time discounts on some of our most popular wines, and you can find these amazing deals on our "What's New on Cru" page. Don't miss out on the opportunity to get your hands on some stunning wines at incredible prices.


Our "What's New on Cru" page is also the perfect place to discover new and exciting wines from around the world. From classic Bordeaux and Burgundy to up-and-coming regions like South Africa and Australia, our selection is sure to delight even the most discerning wine lover. And if you're looking for something a little different, be sure to check out our collection of natural wines - these are wines made with minimal intervention, allowing the true expression of the grapes to shine through.


So whether you're looking for the latest vintage from your favorite winery or want to explore new and exciting wine regions, be sure to visit our "What's New on Cru" page. With our constantly evolving selection and unbeatable value, it's the perfect place to discover the world of fine wine.
What's New on Cru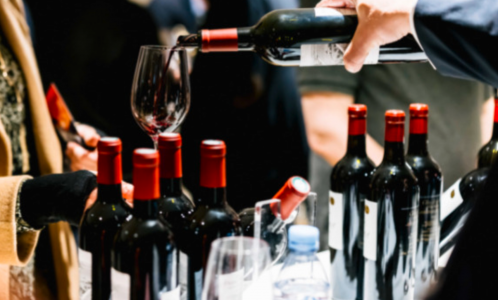 Name
Price Low
Price High
Year (Old)
Year (New)
Product Name
Region
Qty
Score
Price

Rioja
1
97 (TA)

Inc. VAT

£313.24

Tim Atkin MW (97)

This comes from vineyards in Villalba, Briones and Torremontalbo and is another brilliant release from María Larrea. Savoury, sweet and well balanced, with 15% Graciano adding extra backbone and the zest that you expect from this special red

More Info

Rioja
1
98 (JS)

Inc. VAT

£397.24

James Suckling (98)

Fresh blueberries and brambleberries take center stage, which is striking for a wine of this age. There are also lots of roasted herbs, such as sage, not to mention floral elements, including lavender and dried violets. Then come cedar, sandalwood and tar. The tannins are incredibly round and soft, without the slightest hint of anything dry. This is among the most elegant of Riojas, where the acidity is wonderfully pronounced and cuts right through any touch of dried fruit. Long and powerful, yet subtle on the finish. Drink now, or hold for a very long time.

More Info

Rioja
2
94+ (WA)

Inc. VAT

£186.04

Wine Advocate (94+)

The 2016 Viña Ardanza Reserva was produced with 80% Tempranillo and 20% Garnacha that matured in used American oak barrels for three years, where it was hand-racked from barrel to barrel six times in the case of Tempranillo and five times for the Garnacha, as it had a slightly shorter élevage of 30 months. Against all odds, I found the 2016 to be fresher than the 2015 and less developed, despite the fact that winemaker Julio Sáenz told me he considers it a warmer year. But I have found many wines I like in 2016, and the wine feels very clean and quite harmonious, younger and less developed, with more primary notes and a velvety mouthfeel. 600,000 bottles produced. The wine was bottled in June 2020.

More Info

Rioja
1
96 (WA)

Inc. VAT

£232.84

Wine Advocate (96)

The 2010 Viña Tondonia Reserva has all I expect from a Reserva from Tondonia, complexity, elegance and evolution, a developed nose with notes of forest floor and wild berries, herbs and flowers, a touch of iodine, brick dust and very fine, polished tannins. It has the seriousness and elegance of Tondonia. This is a blend of 70% Tempranillo, 20% Garnacho (they use the masculine form of the name of the grape) and 5% each Graciano and Mazuelo that fermented in the ancient oak vats from when the winery was created 144 years ago and matured in well-seasoned, American oak barrels for six years. It has 13% alcohol, a pH of 3.4 and 6.6 grams of acidity. 260,000 bottles produced. It was bottled in May 2017.

More Info

Castilla y Leon
1
98 (TA)

Inc. VAT

£896.42

Tim Atkin MW (98)

The only problem with the 2011," says Gonzalo Iturriaga, "is that it followed 2010." I gave the latter wine a perfect score, so I know what he means. And yet this is still a fantastic Único in its own right. Marrying Tinto Fino with 5% Cabernet Sauvignon, it's not as powerful or showy as the 2010, but has considerable elegance and finesse. Sweet, leafy, balsamic flavours are framed by perfumed French and 30% American oak, with the mint of the Cabernet surprisingly noticeable on the refreshing finish. The tannins are very fine indeed, caressing the tongue as they pass.

More Info
Product Name
Region
Qty
Score
Price

Rioja
1
97 (TA)

In Bond

£245.00

Tim Atkin MW (97)

This comes from vineyards in Villalba, Briones and Torremontalbo and is another brilliant release from María Larrea. Savoury, sweet and well balanced, with 15% Graciano adding extra backbone and the zest that you expect from this special red

More Info

Rioja
1
98 (JS)

In Bond

£315.00

James Suckling (98)

Fresh blueberries and brambleberries take center stage, which is striking for a wine of this age. There are also lots of roasted herbs, such as sage, not to mention floral elements, including lavender and dried violets. Then come cedar, sandalwood and tar. The tannins are incredibly round and soft, without the slightest hint of anything dry. This is among the most elegant of Riojas, where the acidity is wonderfully pronounced and cuts right through any touch of dried fruit. Long and powerful, yet subtle on the finish. Drink now, or hold for a very long time.

More Info

Rioja
2
94+ (WA)

In Bond

£139.00

Wine Advocate (94+)

The 2016 Viña Ardanza Reserva was produced with 80% Tempranillo and 20% Garnacha that matured in used American oak barrels for three years, where it was hand-racked from barrel to barrel six times in the case of Tempranillo and five times for the Garnacha, as it had a slightly shorter élevage of 30 months. Against all odds, I found the 2016 to be fresher than the 2015 and less developed, despite the fact that winemaker Julio Sáenz told me he considers it a warmer year. But I have found many wines I like in 2016, and the wine feels very clean and quite harmonious, younger and less developed, with more primary notes and a velvety mouthfeel. 600,000 bottles produced. The wine was bottled in June 2020.

More Info

Rioja
1
96 (WA)

In Bond

£178.00

Wine Advocate (96)

The 2010 Viña Tondonia Reserva has all I expect from a Reserva from Tondonia, complexity, elegance and evolution, a developed nose with notes of forest floor and wild berries, herbs and flowers, a touch of iodine, brick dust and very fine, polished tannins. It has the seriousness and elegance of Tondonia. This is a blend of 70% Tempranillo, 20% Garnacho (they use the masculine form of the name of the grape) and 5% each Graciano and Mazuelo that fermented in the ancient oak vats from when the winery was created 144 years ago and matured in well-seasoned, American oak barrels for six years. It has 13% alcohol, a pH of 3.4 and 6.6 grams of acidity. 260,000 bottles produced. It was bottled in May 2017.

More Info

Castilla y Leon
1
98 (TA)

In Bond

£739.00

Tim Atkin MW (98)

The only problem with the 2011," says Gonzalo Iturriaga, "is that it followed 2010." I gave the latter wine a perfect score, so I know what he means. And yet this is still a fantastic Único in its own right. Marrying Tinto Fino with 5% Cabernet Sauvignon, it's not as powerful or showy as the 2010, but has considerable elegance and finesse. Sweet, leafy, balsamic flavours are framed by perfumed French and 30% American oak, with the mint of the Cabernet surprisingly noticeable on the refreshing finish. The tannins are very fine indeed, caressing the tongue as they pass.

More Info
Name
Price Low
Price High
Year (Old)
Year (New)