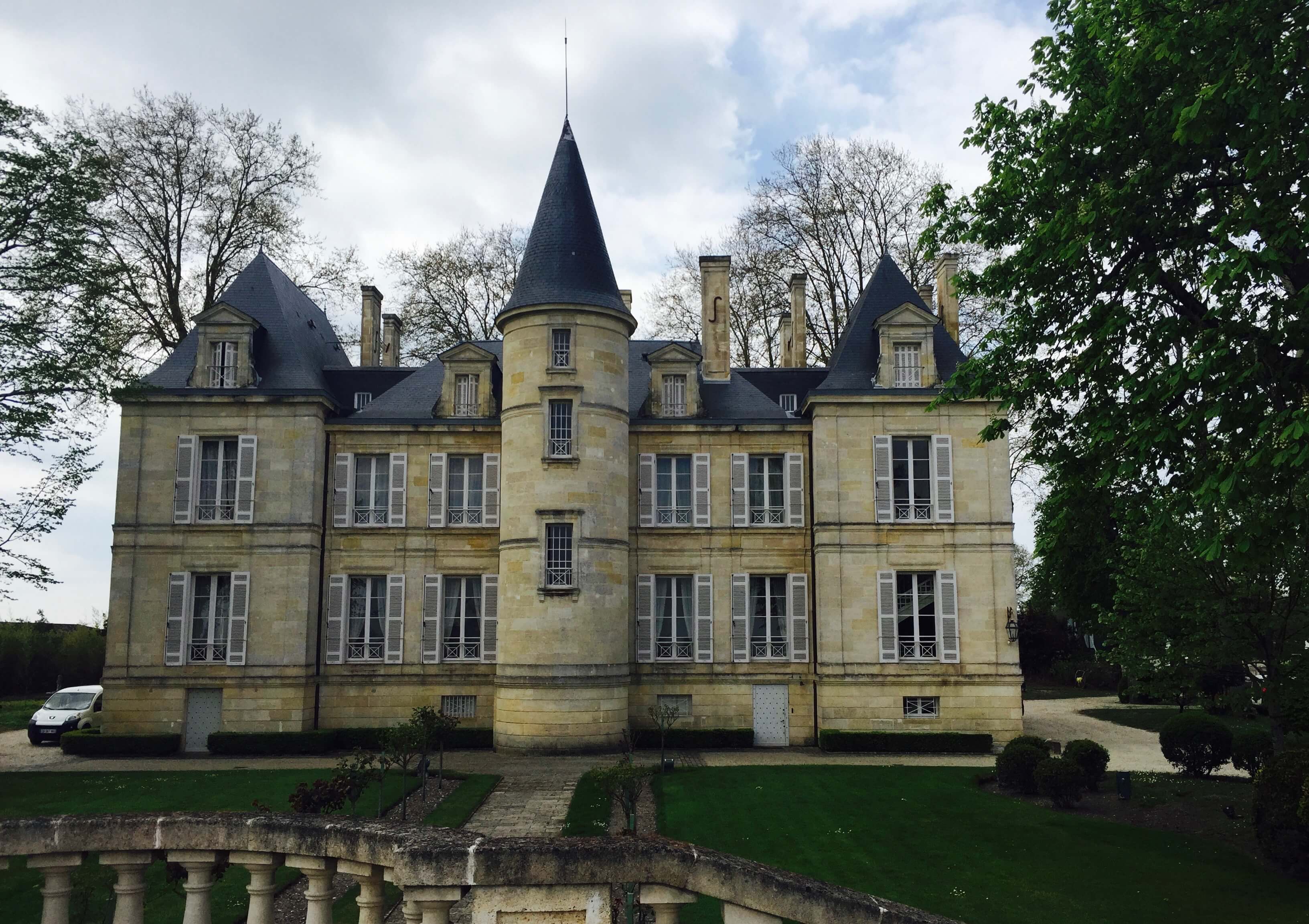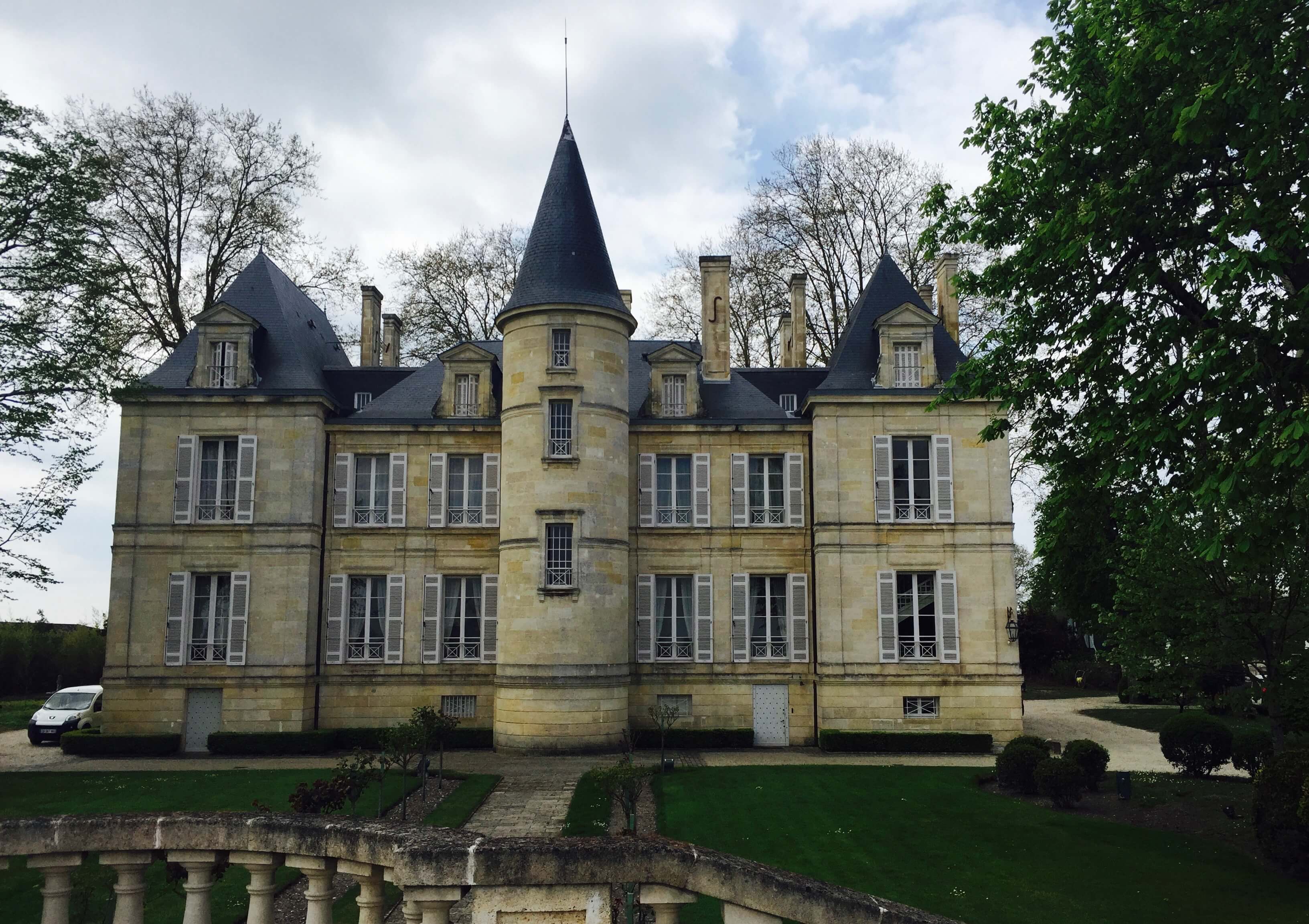 One of the highlights each year for us is the back-to-back visit to the two Pichons: Baron and Lalande. For us it's like an annual rematch of two legendary prize fighters. It's as if Pacquiao and Mayweather touched gloves every April; except in this case, no one is disappointed with the outcome.
You can probably gather from the title and photo above who won this year's title bout in our eyes. Pichon Lalande has always been considered the refined, elegant contender compared to Baron's more muscular (should I say punchy or has this metaphor run it's course?), concentrated style.
After a tasting across the road which we found to be particularly enjoyable, it seemed that a more nuanced Baron than usual would take the crown. But as we sat down in Lalande's tasting room, with its sweeping views across the wide, flat vineyards over to neighbouring Latour and the Gironde beyond, the aromatics wafting from the glasses in front of us gave us pause for a moment before we began our tasting.
Starting with the second wine, La Reserve de la Comtesse we could tell we were in for a ride. It was truly thrilling; putting to shame more than one Cru Classé we'd tasted so far. When it came to the Grand Vin Amongst black cherries, sweet spice and flowers there was a trace of something truly distinctive. Familiar yet difficult to pinpoint, one of our group pointed it out as myrrh; the ancient incense that will be familiar to anyone who has been in a cathedral.
_
"To our mind, Lalande is the wine to beat in 2016."
_
It seems that in recent years Lalande has been a half step ahead of its rival (for our palate at least). With Baron freshening up it's act in 2016, Lalande was right there to take it a step further, adding a floral, fragrant touch of heady incense to open the eyes. There is of course no shame or shortcoming on Baron's part. One of the best wines in Pauillac, it just happens to reside across the road from our front runner for wine of the vintage.
To our mind, Lalande is the wine to beat in 2016. Its complexity, grace and holistic sense of completion are difficult to rival. It may not be as polished as some bigger names, but it resonates with charm and class.
Keep an eye out for further updates and the first offers over the coming weeks. Follow our campaign on social media using Instagram, Facebook and Twitter with the hashtags #CruBdx16