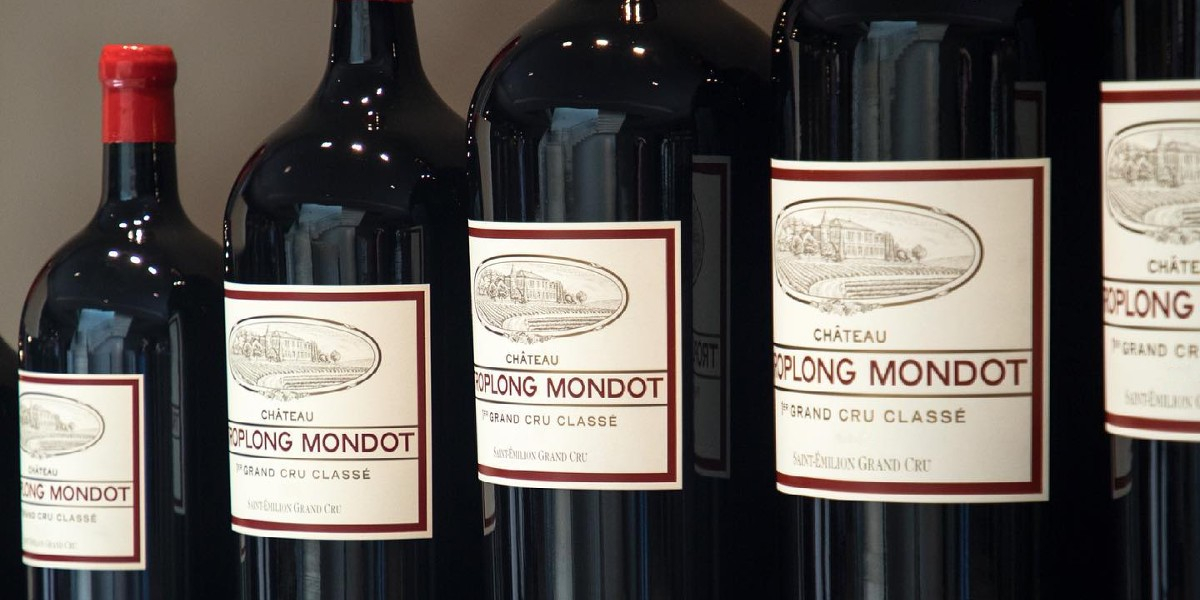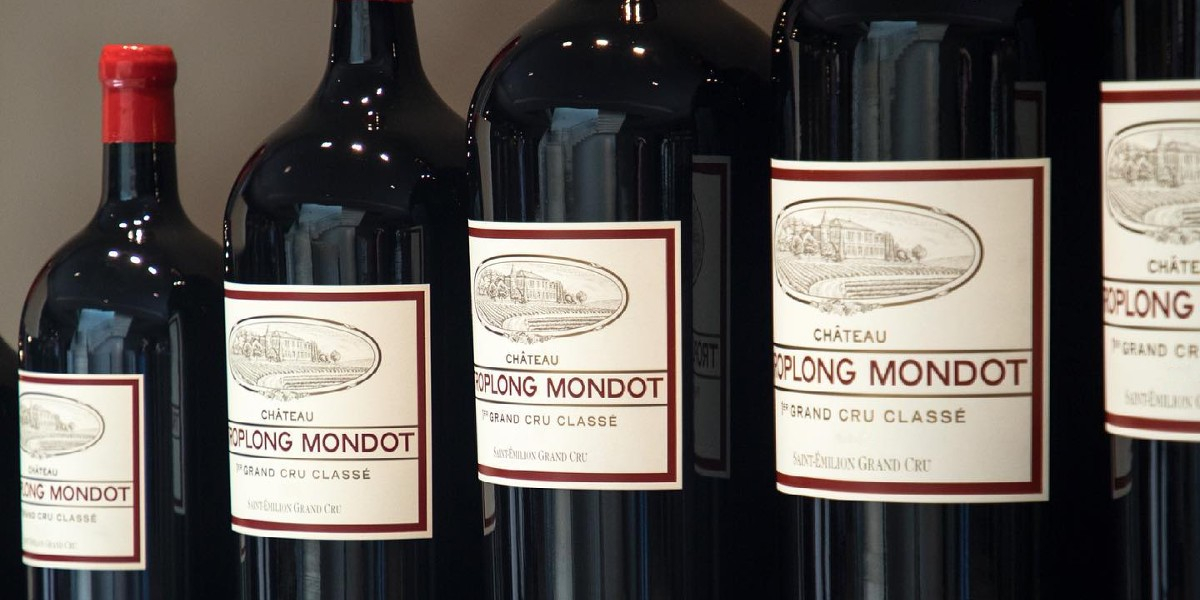 With almost all the major Bordeaux 2022 releases out now the dust is settling, and we can finally assess where the true 'best value' lies.
Saint-Émilion has been a huge success in this vintage, as the SOLD OUT status of most of the big names testifies. But one name is still available (at time of writing) at release price, and it is statistically the most undervalued Saint-Émilion 2022 of them all: Troplong Mondot.
Troplong Mondot 2022 has an average critic score of 97.8 points, including two potential 100 point scores (one from Wine Advocate). Still available (probably not for long) at release price of GBP 612, our statistical analysis shows that this is the most 'undervalued' of all the major Saint-Émilion releases: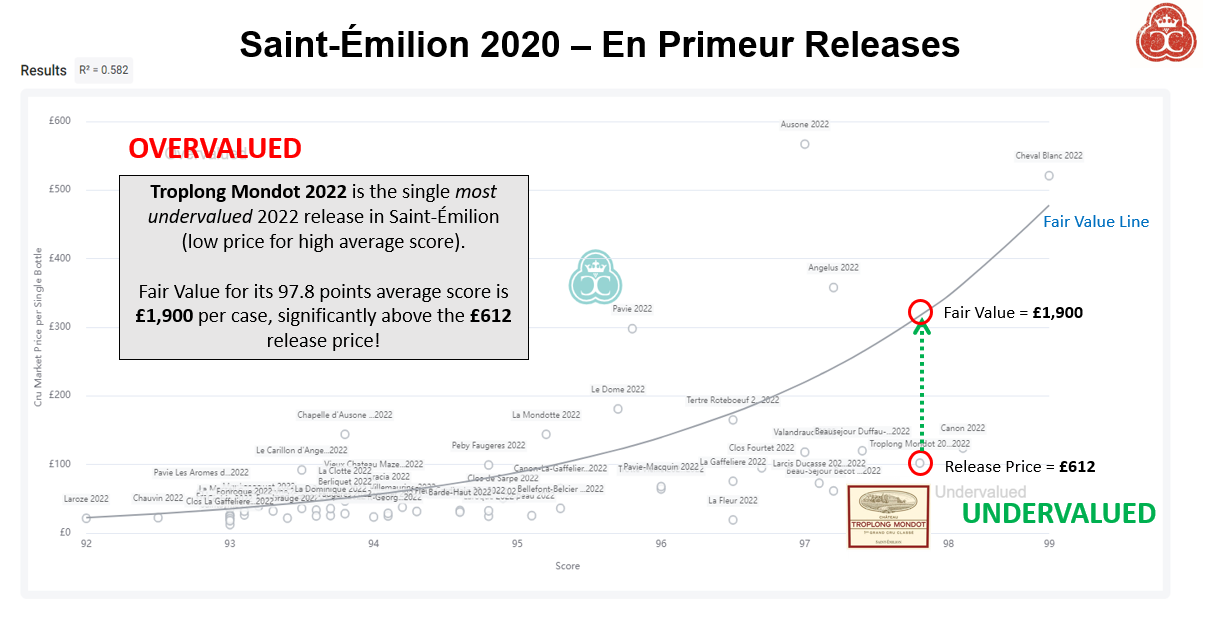 It also looks amazing value when compared with the 7 other 2022 releases with a potential 100 points from Wine Advocate:

Troplong Mondot 2022 is therefore a Strong Buy recommendation for all clients (collectors and drinkers alike), and we strongly urge you not to miss out on this if you can acquire it at release price.
---
Analysis by Jeremy Howard (CEO and co-founder)
Tell me what you think: jeremy.howard@cruworldwine.com
@cruworldwine (Twitter)