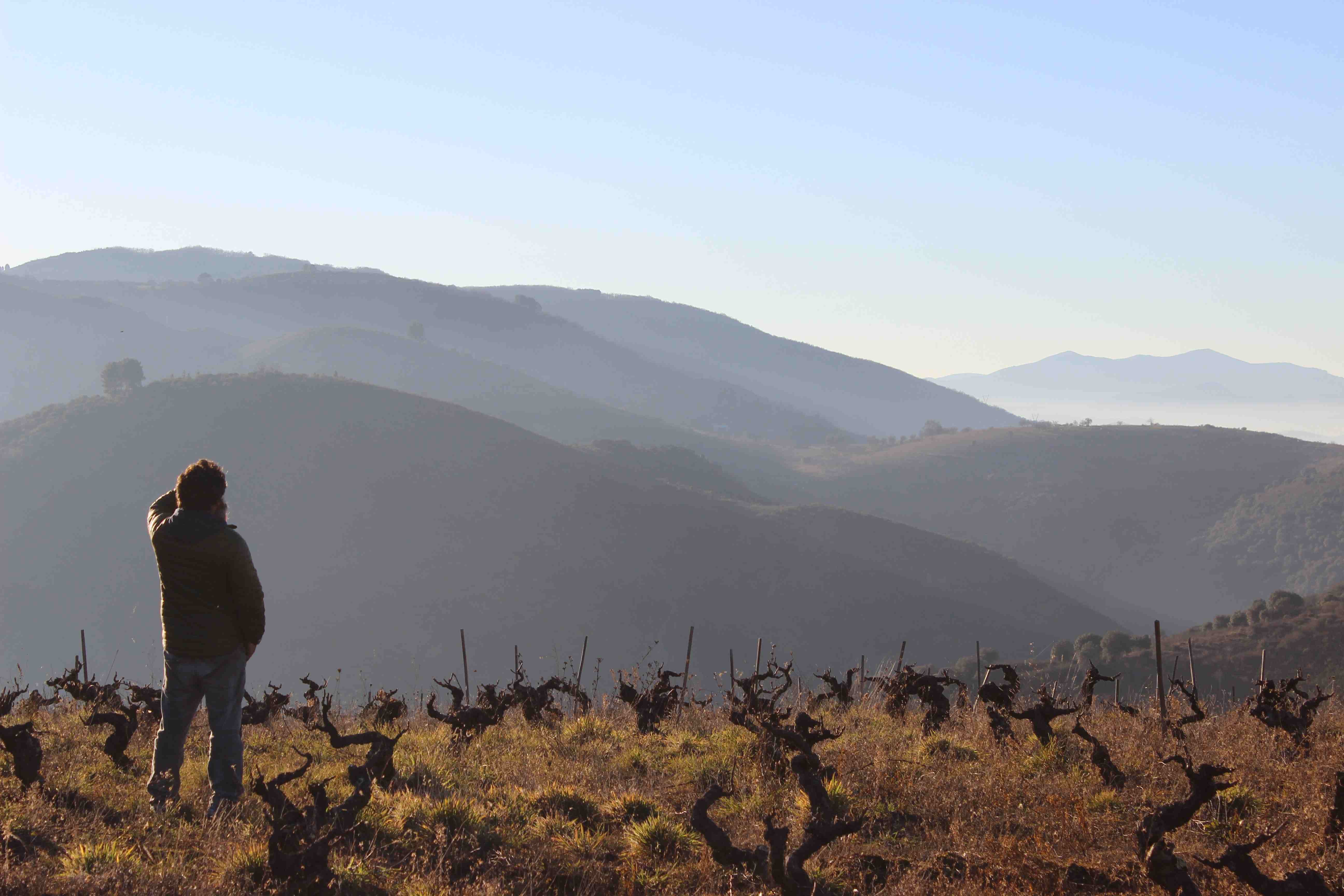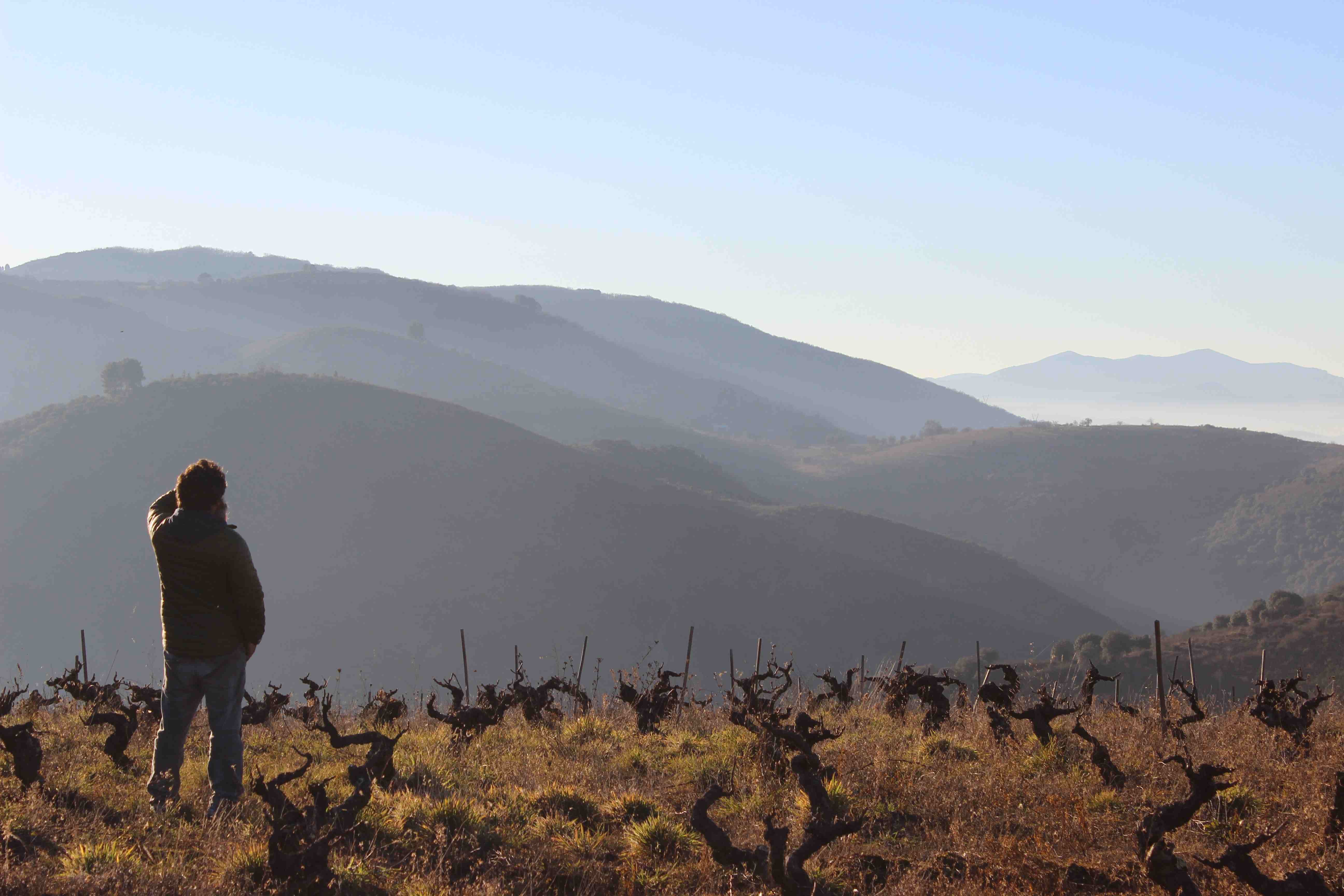 What does it take to be a small winemaker in Spain today? Wine buyer, Madeline Mehalko, spent two weeks driving around Spain and found winemakers who are making wine against the odds. 
Spending two weeks driving around Spain tasting wine sounds like a great holiday – top down, sunnies on, laughing with tanned producers over a table laden with jamon and croquetas and fried squid. The reality is somewhat different. Not to say it wasn't a wonderful experience; it's a stunning place filled with kind and honest people and inspiring wines. But life in Spain is tough. From the relatively unimportant perspective of a visitor, first of all, the place is BIG. Trying to visit multiple regions in one trip means lots of driving. I counted 3600km by the time I dropped my hire car at the airport. And not all sunny open road either – there was thick fog, wind, rain, ice, snow. There were long stretches of motorway with nothing like the Disneyland service stations we have come to take for granted in the UK. There were windy mountain roads that took hours to come out of, by the end of which it's a miracle if there is still breakfast in your stomach and petrol in your fuel tank. There were ghost towns with no sign of life, let alone somewhere decent to eat. Addresses seemingly have no meaning, GPS doesn't recognise them and where you are trying to go is often miles outside of the town it's meant to be in. All you can do is plug the town in to the SatNav and when you get there, drive around and hope for the best.
But these are all petty and insignificant gripes compared to the challenges faced by the winemakers who actually live there. That fog/wind/rain/ice/snow I had to deal with for a few hours at a time? Combine that with blindingly hot temperatures in the summer, a regular shortage of water and often very poor, very rocky soils and you can start to get the picture of the harsh and extreme conditions these producers are trying to grow vines in. Different regions have different climates of course, but nearly everywhere I visited you needed to be really committed to the cause of great wine to want to attempt it. There is also the constant, simmering political tension ready to come to a boil at any moment, with fiercely independent areas like Catalonia ready to fight at the slightest provocation. This is evident in the new window to the dining room at Rioja Alta – it used to be a wall until a bomb went through it.
It is also evident when you look at the domestic vs export figures of different regions. Rioja, for example, has always been largely consumed in Spain. Cava and Priorat, on the other hand, have had to rely heavily on export trade, as the rest of Spain doesn't want to drink Catalan wine. And of course, hardships in Spain cannot possibly be discussed without mentioning the economy. Even the more solid EU nations have struggled in past years, in Spain things had gotten to near desperation point. At one stage not long ago, over 50% of under 25s were unemployed. We in Britain cannot even begin to imagine the repercussions of such a horrifying figure. While this seems to now be slowly on the mend, it has completely changed the face of the Spanish wine trade. Those producers who had comfortably sold most of their production on the domestic market suddenly needed a whole new strategy. Young people who were fortunate enough to secure a job at a winery or otherwise had to work long, 11 or 12 hour days to prove their worth – no siestas here.
So how much does all of this affect what is in the glass? A great deal. Those smaller producers who are willing to overcome all of these obstacles are truly devoted and passionate about making great wine. They haven't chosen the path just because it was easy or because their parents did it. They take great care of their vineyards, very often farming organically and/or biodynamically. They understand their land, and their indigenous varietals. They research and learn and constantly try to improve. They take a great interest in what other winemakers are doing and form close-knit circles with their peers to share ideas. The wines from certain areas may be naturally rugged or high in alcohol, but they have something to say, and when made right they are balanced, elegant, refined. What a joy to have a glass of wine that means something, where someone's heart, soul, blood, sweat and tears have gone in to making it. This is what fine wine should be about.