El Enemigo Gran Enemigo Chacayes 2014 (6x75cl)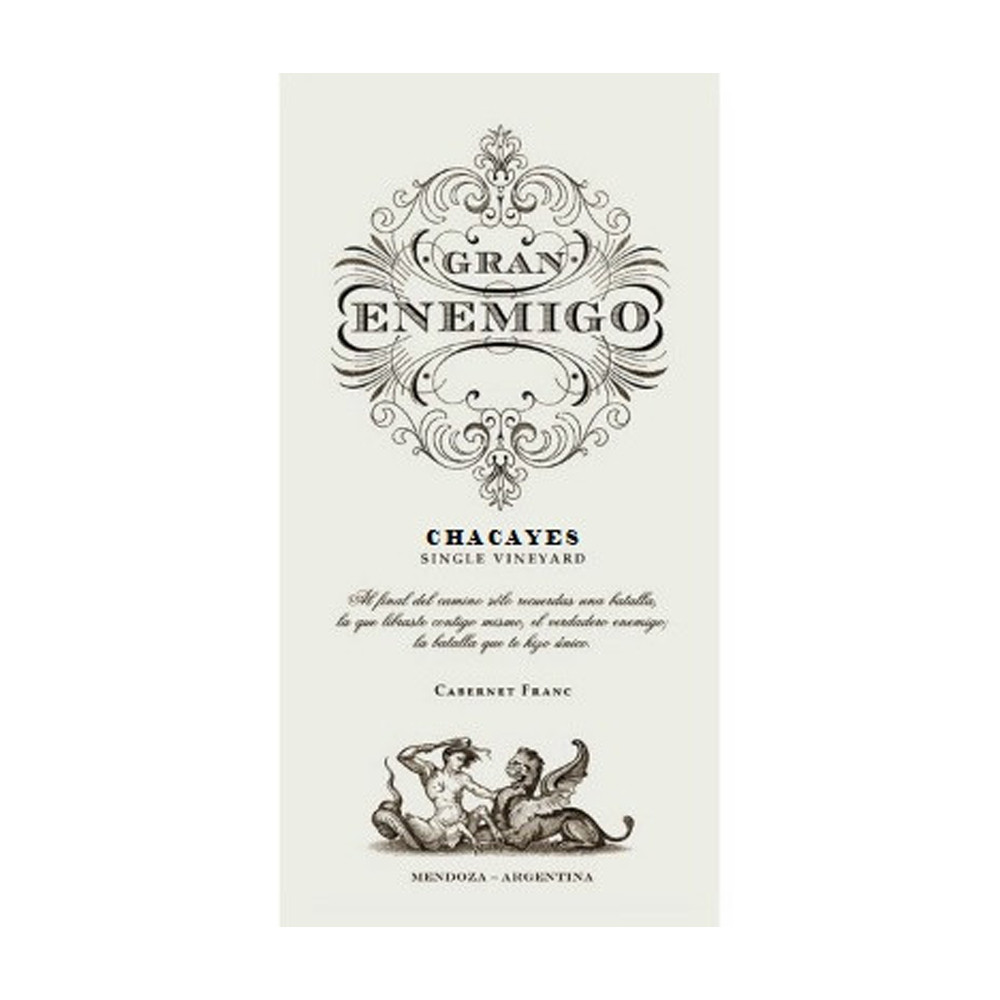 This is a phenomenal cabernet franc with blackcurrant and salt character. Full-bodied, layered and very sexy with tight, expressive fruit and a splendid finish. Genius. Four hectares. Drink or hold.

As I saw with the blend, I liked the 2014 Gran Enemigo Chacayes Single Vineyard considerably better than the 2013. The wine feels fresher and more defined, despite the year being a little warmer and more challenging. But the grapes were harvested a lot earlier than in the previous years, and the blend has changed to 60% Cabernet Franc and 40% Malbec. In fact, in the following vintages, the varietal is going to disappear from the label of all the single-vineyard Gran Enemigo wines, and they are only going to mention the place since they are all Cabernet Franc and Malbec blends with different proportions depending on the year.
Details

Year

2014

Colour

Red

Country

Argentina

Region

Mendoza

Sub Region

NA

Designation

NA

Classification

NA

Pack Size

6x75cl

ABV

14.5%

Reviews (2)

This is a phenomenal cabernet franc with blackcurrant and salt character. Full-bodied, layered and very sexy with tight, expressive fruit and a splendid finish. Genius. Four hectares. Drink or hold.

As I saw with the blend, I liked the 2014 Gran Enemigo Chacayes Single Vineyard considerably better than the 2013. The wine feels fresher and more defined, despite the year being a little warmer and more challenging. But the grapes were harvested a lot earlier than in the previous years, and the blend has changed to 60% Cabernet Franc and 40% Malbec. In fact, in the following vintages, the varietal is going to disappear from the label of all the single-vineyard Gran Enemigo wines, and they are only going to mention the place since they are all Cabernet Franc and Malbec blends with different proportions depending on the year.

Producer

El Enemigo is the brainchild of two big names in Argentine wine; Alejandro Vigil, chief winemaker at Catena and Adrianna Catena, the daughter of winemaker Nicolas Catena. The two were drawn together by a passion to create wines that are more approachable and mineral based in their youth and most importantly, truly expressive of the nuances of their terroir.

Value Comparison
X
We use cookies. Staying is accepting.
Read more