Gosset Grand Rose Brut NV (6x75cl)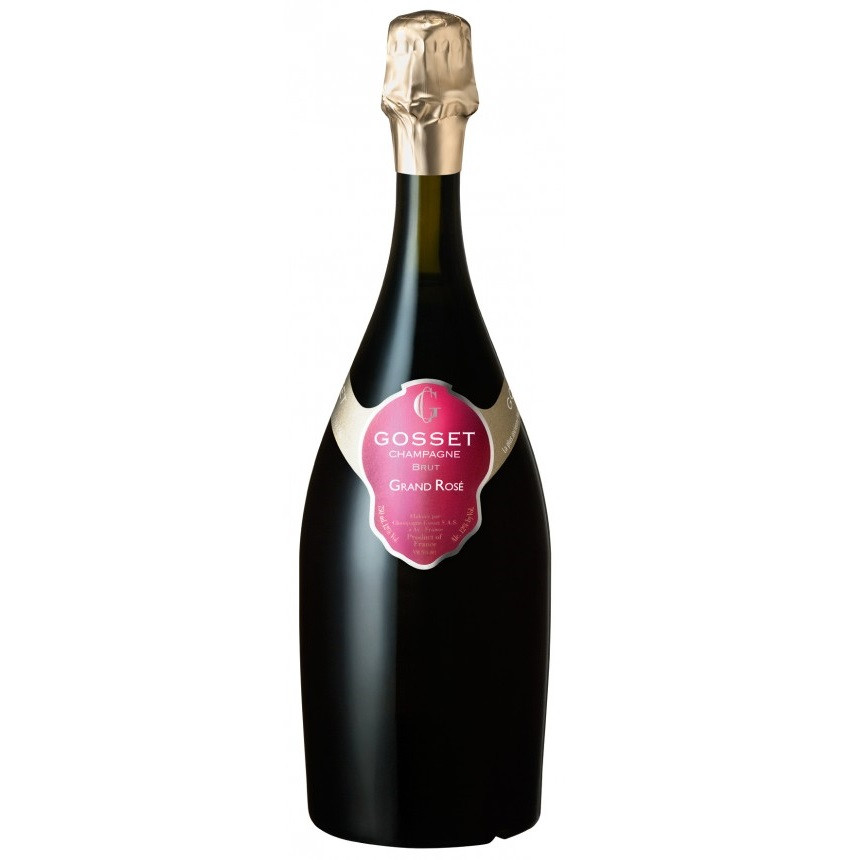 Dressed in a unique color that I would describe as a salmon pink with orange (or onion) reflections, Gosset's NV Grand Rosé Brut – a blend of 58% Chardonnay and 42% Pinot Noir, 8% red wine inclusive) – opens with a highly delicate and matured, vinous bouquet of red fruits. Pure, light, highly elegant, round and intense on the fruity-mineral palate, this is a picture-book Champagne of great finesse and delicacy. The persistent finish is lovely, pure and extremely stimulating in its salty/mineral freshness; whereas the fruit is articulated in an aristocratic reticence and perfectly integrated into the noble, overall expression. No malolactic fermentation. This is the kind of sample that I don't want to give away, but drink for myself. Gorgeous!



93

Antonio Galloni - Vinous

The NV Brut Grand Rosé is a beautiful, precise wine. Chalky, mineral notes frame a core of expressive, perfumed fruit as this taut, focused Rosé opens up in the glass. The wine reveals tons of depth in a focused, vibrant style. This is a superb effort from Gosset. The Brut Grand Rosé is 56% Chardonnay and 35% Pinot Noir, plus 9% still Pinot from Bouzy and Ambonnay.



The fine and creamy bead of this elegant rosé carries an attractive mix of white cherry, peach, blood orange granita and biscuit flavors, enlivened by a firm frame of mouthwatering acidity. Drink now through 2021.
Details

Year

NV

Colour

Rose

Country

France

Region

Champagne

Sub Region

NA

Designation

AOP

Classification

NA

Pack Size

6x75cl

LWIN

114928310000600750

Reviews (3)

Dressed in a unique color that I would describe as a salmon pink with orange (or onion) reflections, Gosset's NV Grand Rosé Brut – a blend of 58% Chardonnay and 42% Pinot Noir, 8% red wine inclusive) – opens with a highly delicate and matured, vinous bouquet of red fruits. Pure, light, highly elegant, round and intense on the fruity-mineral palate, this is a picture-book Champagne of great finesse and delicacy. The persistent finish is lovely, pure and extremely stimulating in its salty/mineral freshness; whereas the fruit is articulated in an aristocratic reticence and perfectly integrated into the noble, overall expression. No malolactic fermentation. This is the kind of sample that I don't want to give away, but drink for myself. Gorgeous!



93

Antonio Galloni - Vinous

The NV Brut Grand Rosé is a beautiful, precise wine. Chalky, mineral notes frame a core of expressive, perfumed fruit as this taut, focused Rosé opens up in the glass. The wine reveals tons of depth in a focused, vibrant style. This is a superb effort from Gosset. The Brut Grand Rosé is 56% Chardonnay and 35% Pinot Noir, plus 9% still Pinot from Bouzy and Ambonnay.



The fine and creamy bead of this elegant rosé carries an attractive mix of white cherry, peach, blood orange granita and biscuit flavors, enlivened by a firm frame of mouthwatering acidity. Drink now through 2021.

Producer

For over four centuries Gosset Champagne has been hand crafting a house style that stems from artistry, elegance and refinement. The oldest Wine House in Champagne, Gosset was founded in Aÿ in 1584 by Pierre Gosset. In the 18th century Gosset joined their neighbours and began to make the sparkling wines for the first time. It was at this time the house adopted the unique antique flask-shaped bottle that is still used today. Winemaking at Gosset is as simple as possible and avoids malolactic fermentation to help protect the characteristics of each vineyard and cru. With their individual style Gosset seek to create wines that reflect the true characteristics from the cool climate and chalk soils that make the Champagne region unique. Gosset wines are also marked by their extended ageing and the average length of time spent in the cellar across the range is 5 years.

Value Comparison