Grosset Alea Riesling 2016 (12x75cl)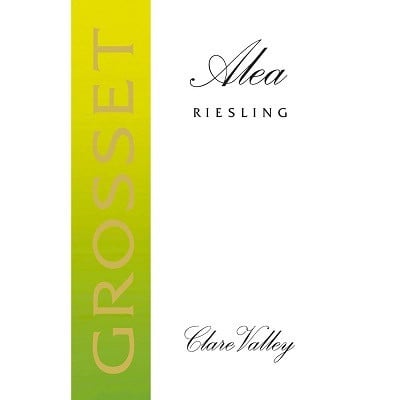 The wine has a beguiling fragrance which emphasises citrus blossoms, intense and focused. The sweetness is so restrained it's barely off-dry (half-dry would be overstating it) and the palate is beautifully balanced. If tasted on its own, it would probably not be obviously in a different sweetness category. A gorgeous wine which will surely age magnificently.

The 2015 release raised the bar for Grosset Alea Riesling and this 2016 matches it, at the very least. It's stellar. It brings orange blossom to the table of lime and lemon, and builds a bolt of intense flavour to both the mid palate and to the finish. It's a 'you won't be disappointed' wine.
Details

Year

2016

Colour

White

Country

Australia

Region

South Australia

Sub Region

Clare Valley

Designation

NA

Classification

NA

Pack Size

12x75cl

Reviews (2)

The wine has a beguiling fragrance which emphasises citrus blossoms, intense and focused. The sweetness is so restrained it's barely off-dry (half-dry would be overstating it) and the palate is beautifully balanced. If tasted on its own, it would probably not be obviously in a different sweetness category. A gorgeous wine which will surely age magnificently.

The 2015 release raised the bar for Grosset Alea Riesling and this 2016 matches it, at the very least. It's stellar. It brings orange blossom to the table of lime and lemon, and builds a bolt of intense flavour to both the mid palate and to the finish. It's a 'you won't be disappointed' wine.

Producer

Grosset is one of Australia's finest Riesling producers and one of the top white winemakers in the world today. Established in 1981 by winemaker Jeffrey Grosset, they produce premium single vineyard wines from the higher altitudes of Clare Valley. A small production estate (only 11,000 cases produced annually) from twenty hectares of estate vineyards, they are able to preserve the character and individuality of the wines. Polish Hill and Springvale are two of the world's finest dry Rieslings and rightly so are the most collected white wines in Australia.

Value Comparison
X
We use cookies. Staying is accepting.
Read more