Haut-Brion 2020 (3x75cl)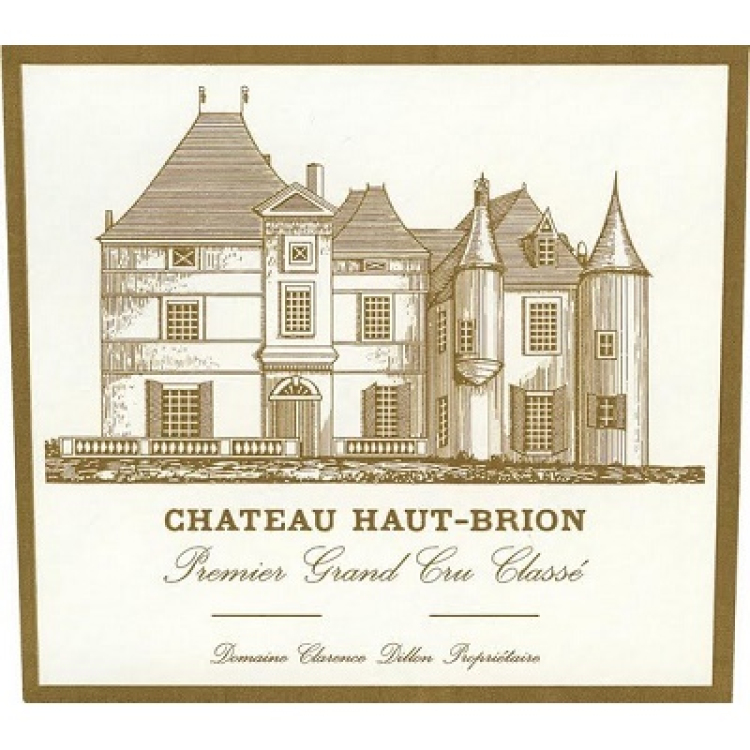 This is a superb Haut-Brion with incredible tannins that are wonderfully fine-grained. It's really powerful. This is very primary with so much grape-generated tannin structure. Very, very long, going on for minutes. Seductive and friendly at the start and then takes you on at the finish with so much structure. Wine of the vintage?
Reviewer Name: James Suckling
Review Date: 2nd June 2021
Unquestionably one of the top wines in this impressive vintage, the 2020 Château Haut-Brion checks in as 42.8% Merlot, 39.7% Cabernet Sauvignon, and the balance Cabernet Franc, all of which will spend 15-18 months in 77% new French oak. Its deep purple color is followed by a thrilling nose of mineral-laced blackcurrants, black raspberries, toast, spice, scorched earth, and graphite. Possessing an almost Lafite-like elegance on the palate, it nevertheless has huge dry extract, full-bodied richness, flawless balance, and beautiful tannins. Per the spec sheet, the alcohol is an estimated 15% with a pH of 3.78, so it's no shrinking violet, yet it never shows a hint of headiness or being over the top. I finished my note with "Where can I buy some?" I suspect this wine will require a solid decade to hit the early stages of maturity and will be a 30-, 40-, or possibly a 50-year wine.
Review Date: 23rd May 2021
The 2020 Haut-Brion is a blend of 42.8% Merlot, 39.7% Cabernet Sauvignon and 17.5% Cabernet Franc, harvested from 7th to 29th September, with an estimated alcohol of 15% and a pH of 3.8. Opaque purple-black colored, it leaps from the glass with a first wave of vibrant black raspberries, ripe blackberries and mulberries scents, followed by a powerful core of warm cassis, dark chocolate and violets, before bursting into an array of crushed rocks, iron ore, tree bark and black truffles notes. The concentrated, densely packed, full-bodied palate is not in the least bit heavy, delivering a refreshing backbone of red berry and dried herbs suggestions, framed by seamless acidity and very finely grained tannins, finishing on an epically long, fragrant earth note. Simply stunning.
Drinking Window: 2029 - 2064
Reviewer Name: Lisa Perrotti-Brown
Review Date: 20th May 2021
The 2020 Haut-Brion is shaping up to be one of the wines of the year. Substance, depth and textural intensity elevate Haut-Brion into the realm of the sublime in 2020. All the elements are so wonderfully balanced. Inky dark fruit, gravel, lavender, violet and dark spice build as the 2020 gradually opens with some aeration. Wow.
Drinking Window: 2035 - 2070
Reviewer Name: Antonio Galloni
Review Date: 1st June 2021
The 2020 Haut-Brion was picked September 7–29. It has a more opulent, more precocious bouquet compared directly with its neighbor across the road, resplendent with layers of black cherry, wild strawberry, black olives and a touch of inkwell. Perhaps it displays slightly less mineralité compared to La Mission Haut-Brion? The palate is medium-bodied with pliant tannins and a disarming satiny texture matched by a perfect line of acidity. It builds beautifully in the glass, and yet as I constantly return to the La Mission, it does not possess quite the same thrilling tension and pixelation. This is still a magnificent, bold and almost audacious Haut-Brion and I am intrigued to see how it develops in barrel.
Drinking Window: 2028 - 2055
Reviewer Name: Neal Martin
Review Date: 1st May 2021
Concentrated, powerful and precise; this takes a grip and holds on, layers of liquorice, grilled coffee bean, chocolate, blackcurrant pastille, cassis bud and a more steely wet stone edge that gives a much needed balance to the richness of the overall feel of this wine. Gunsmoke curls out of the glass after half an hour - this is going to need serious ageing, impressive and powerful stuff. Harvest from 7th to 29th September.
Drinking Window: 2030 - 2050
Reviewer Name: Jane Anson
Review Date: 1st May 2021
Full, distinctive, embossed bottle 1,305 g. Cask sample taken 12 April. 42.8% Merlot, 39.7% Cabernet Sauvignon, 17.5% Cabernet Franc. Estimated alcohol 15%. Picked from 7 to 29 September.
More obviously aromatic and lifted than the second wine, Le Clarence de Haut-Brion. Intensely seductive nose in fact. Very savoury, tobacco-leaf palate entry and then quite a tingle. Acidity is a feature of the finish. Very muscular indeed but clearly with more flesh and less obvious tannin than La Mission 2020. Almost juicy. Too early for much of the 'warm bricks' nose to have developed, I assume. Long and emphatic with a little more zest than Haut-Brion often has at this early stage.
Drinking Window: 2028 - 2052
Review Date: 26th April 2021
Details

Year

2020

Colour

Red

Country

France

Region

Bordeaux

Sub Region

Pessac-Leognan

Designation

Classification

Pack Size

3x75cl

Drinking Window

2035 - 2070

Drinking Recommendation

Not Ready

LWIN

101124720200300750

Reviews (7)

This is a superb Haut-Brion with incredible tannins that are wonderfully fine-grained. It's really powerful. This is very primary with so much grape-generated tannin structure. Very, very long, going on for minutes. Seductive and friendly at the start and then takes you on at the finish with so much structure. Wine of the vintage?

Reviewer Name: James Suckling

Review Date: 2nd June 2021

Unquestionably one of the top wines in this impressive vintage, the 2020 Château Haut-Brion checks in as 42.8% Merlot, 39.7% Cabernet Sauvignon, and the balance Cabernet Franc, all of which will spend 15-18 months in 77% new French oak. Its deep purple color is followed by a thrilling nose of mineral-laced blackcurrants, black raspberries, toast, spice, scorched earth, and graphite. Possessing an almost Lafite-like elegance on the palate, it nevertheless has huge dry extract, full-bodied richness, flawless balance, and beautiful tannins. Per the spec sheet, the alcohol is an estimated 15% with a pH of 3.78, so it's no shrinking violet, yet it never shows a hint of headiness or being over the top. I finished my note with "Where can I buy some?" I suspect this wine will require a solid decade to hit the early stages of maturity and will be a 30-, 40-, or possibly a 50-year wine.

Review Date: 23rd May 2021

The 2020 Haut-Brion is a blend of 42.8% Merlot, 39.7% Cabernet Sauvignon and 17.5% Cabernet Franc, harvested from 7th to 29th September, with an estimated alcohol of 15% and a pH of 3.8. Opaque purple-black colored, it leaps from the glass with a first wave of vibrant black raspberries, ripe blackberries and mulberries scents, followed by a powerful core of warm cassis, dark chocolate and violets, before bursting into an array of crushed rocks, iron ore, tree bark and black truffles notes. The concentrated, densely packed, full-bodied palate is not in the least bit heavy, delivering a refreshing backbone of red berry and dried herbs suggestions, framed by seamless acidity and very finely grained tannins, finishing on an epically long, fragrant earth note. Simply stunning.

Drinking Window: 2029 - 2064

Reviewer Name: Lisa Perrotti-Brown

Review Date: 20th May 2021

The 2020 Haut-Brion is shaping up to be one of the wines of the year. Substance, depth and textural intensity elevate Haut-Brion into the realm of the sublime in 2020. All the elements are so wonderfully balanced. Inky dark fruit, gravel, lavender, violet and dark spice build as the 2020 gradually opens with some aeration. Wow.

Drinking Window: 2035 - 2070

Reviewer Name: Antonio Galloni

Review Date: 1st June 2021

The 2020 Haut-Brion was picked September 7–29. It has a more opulent, more precocious bouquet compared directly with its neighbor across the road, resplendent with layers of black cherry, wild strawberry, black olives and a touch of inkwell. Perhaps it displays slightly less mineralité compared to La Mission Haut-Brion? The palate is medium-bodied with pliant tannins and a disarming satiny texture matched by a perfect line of acidity. It builds beautifully in the glass, and yet as I constantly return to the La Mission, it does not possess quite the same thrilling tension and pixelation. This is still a magnificent, bold and almost audacious Haut-Brion and I am intrigued to see how it develops in barrel.

Drinking Window: 2028 - 2055

Reviewer Name: Neal Martin

Review Date: 1st May 2021

Concentrated, powerful and precise; this takes a grip and holds on, layers of liquorice, grilled coffee bean, chocolate, blackcurrant pastille, cassis bud and a more steely wet stone edge that gives a much needed balance to the richness of the overall feel of this wine. Gunsmoke curls out of the glass after half an hour - this is going to need serious ageing, impressive and powerful stuff. Harvest from 7th to 29th September.

Drinking Window: 2030 - 2050

Reviewer Name: Jane Anson

Review Date: 1st May 2021

Full, distinctive, embossed bottle 1,305 g. Cask sample taken 12 April. 42.8% Merlot, 39.7% Cabernet Sauvignon, 17.5% Cabernet Franc. Estimated alcohol 15%. Picked from 7 to 29 September.
More obviously aromatic and lifted than the second wine, Le Clarence de Haut-Brion. Intensely seductive nose in fact. Very savoury, tobacco-leaf palate entry and then quite a tingle. Acidity is a feature of the finish. Very muscular indeed but clearly with more flesh and less obvious tannin than La Mission 2020. Almost juicy. Too early for much of the 'warm bricks' nose to have developed, I assume. Long and emphatic with a little more zest than Haut-Brion often has at this early stage.

Drinking Window: 2028 - 2052

Review Date: 26th April 2021

Producer

About Château Haut-Brion

Château Haut-Brion is a Premier Grand Cru Classé (First Growth) estate located in the Pessac-Léognan appellation of Graves, south of Bordeaux. Château Haut-Brion is the oldest continuous winery in Bordeaux, with records of viticulture on the estate from 1423. Haut-Brion has been celebrated for centuries. Samuel Pepys tasted the wine at Royal Oak Tavern on April 10th 1663 and wrote that he "drank a sort of French wine called Ho Bryen that hath a good and most particular taste I never met with". One of the world's earliest tasting notes!

In the 1855 classification, Haut-Brion was the only First Growth not in the Médoc. The estate is managed today by Prince Robert of Luxembourg. Since 1982 they have increased selection using less than half the number of grapes in the Grand Vin, which has had a notably effect on quality. In addition to the Grand Vin, Haut-Brion produces a red second wine called Le Clarence de Haut Brion. The vineyard also produces a dry white wine named Château Haut-Brion Blanc which is very highly prized.

Vintage Comparison

Valuation Tools

Wine Rating is intended to show the quality of the wine from an investment perspective. It takes into account the prices achieved by the producer, the quality of the vintage and the critics' scores for this wine. AAA is the best rating, and B the most speculative.

Please wait a few seconds whilst we process the market data for this wine...

Calculating...

Investment Rating

Wine Rating is intended to show the quality of the wine from an investment perspective. It takes into account the prices achieved by the producer, the quality of the vintage and the critics' scores for this wine. AAA is the best rating, and B the most speculative.

Show Investment Rating Guide

Graph