Henschke Hill of Grace Shiraz 2015 (3x75cl)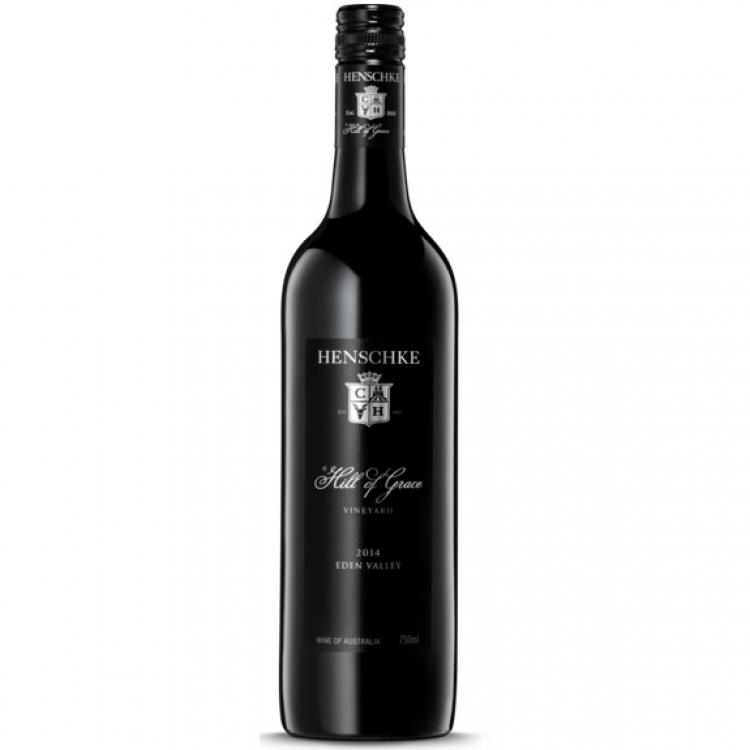 A significant vintage for Hill of Grace, as the last 2015 red to leave the Henschke cellar, and a wine that delivers on every ounce of its promise and then some. The nose is so complex and fragrant with trademark brown spices taking center stage, amid light espresso, sage leaves, blackberries, cinnamon, anise, orange peel, ripe dark plums, pepper, gun smoke and a gentle, dried-rose edge. The palate has such impressive layers of fine tannin that make an instantly seamless, powerful and focused impression. It has architectural style with clean lines that build and ascend out of the finish. Long, spiced blackberries and dark plums are extruded in formation with such finesse and power. The acidity holds a torch to the rich, ripe plums and blackberries, illuminating freshness at the finish. A wine that will develop in a very consistent manner and likely to be at its best some 20 years from now. A collector's dream. Vinolok closure.
Reviewer Name: James Suckling
Review Date: 29th April 2020
Henschke says the '15 vintage provided stunning and elegant Eden Valley shiraz with extraordinary flavours, purity of fruit and acid balance. And indeed that's a fair description of this medium-bodied Hill of Grace. The colour is still bright, clear crimson-purple, and the beautifully balanced fruit flavours are vibrantly fresh. It would be easy to underestimate the likely longevity of this wine. One of the all-time greats.
Drinking Window: 2020 - 2045
Reviewer Name: James Halliday
Review Date: 1st May 2020
The 58th vintage and 54th release of this famous Shiraz, from a 4ha vineyard of up to 160-year-old vines. There's intriguing darkness and complexity in a heady perfume of measured black fruits and dried sage, unfurling layers of juicy cranberry, Chinese five spice and black pepper. There's open-hearted generosity on the palate, although firm, fine tannins provide a sturdy frame – yes, it has big shoulders but no sign of a chubby midriff. And there's also a luscious silky texture, with bright acidity and tannins ensuring sustained tension, without intruding on the extraordinary long flavours. Such precise balance shows the potential for excellent ageing.
Drinking Window: 2020 - 2050
Reviewer Name: David Sly
Review Date: 9th April 2020
I briefly thought about just cutting and pasting the review of the 2014 into this space for the 2015 Hill of Grace Shiraz, but on further reflection, there are some differences between them—and isn't that one of the reasons we love wine? Scents of smoked meat and mocha accent notes of black olives and blackberries, joined by subtle notions of resinous herbs, while the full-bodied palate comes across as slightly weightier, richer and more velvety in texture than the 2014. Not as elegant perhaps, but more concentrated and powerful on the long, long finish.
Drinking Window: 2022 - 2045
Reviewer Name: Joe Czerwinski
Review Date: 1st August 2020
Details

Year

2015

Colour

Red

Country

Australia

Region

South Australia

Sub Region

Eden Valley

Designation

Classification

Pack Size

3x75cl

ABV

14.50°

Drinking Window

2022 - 2050

Drinking Recommendation

Not Ready

LWIN

100287420150300750

Reviews (4)

A significant vintage for Hill of Grace, as the last 2015 red to leave the Henschke cellar, and a wine that delivers on every ounce of its promise and then some. The nose is so complex and fragrant with trademark brown spices taking center stage, amid light espresso, sage leaves, blackberries, cinnamon, anise, orange peel, ripe dark plums, pepper, gun smoke and a gentle, dried-rose edge. The palate has such impressive layers of fine tannin that make an instantly seamless, powerful and focused impression. It has architectural style with clean lines that build and ascend out of the finish. Long, spiced blackberries and dark plums are extruded in formation with such finesse and power. The acidity holds a torch to the rich, ripe plums and blackberries, illuminating freshness at the finish. A wine that will develop in a very consistent manner and likely to be at its best some 20 years from now. A collector's dream. Vinolok closure.

Reviewer Name: James Suckling

Review Date: 29th April 2020

Henschke says the '15 vintage provided stunning and elegant Eden Valley shiraz with extraordinary flavours, purity of fruit and acid balance. And indeed that's a fair description of this medium-bodied Hill of Grace. The colour is still bright, clear crimson-purple, and the beautifully balanced fruit flavours are vibrantly fresh. It would be easy to underestimate the likely longevity of this wine. One of the all-time greats.

Drinking Window: 2020 - 2045

Reviewer Name: James Halliday

Review Date: 1st May 2020

The 58th vintage and 54th release of this famous Shiraz, from a 4ha vineyard of up to 160-year-old vines. There's intriguing darkness and complexity in a heady perfume of measured black fruits and dried sage, unfurling layers of juicy cranberry, Chinese five spice and black pepper. There's open-hearted generosity on the palate, although firm, fine tannins provide a sturdy frame – yes, it has big shoulders but no sign of a chubby midriff. And there's also a luscious silky texture, with bright acidity and tannins ensuring sustained tension, without intruding on the extraordinary long flavours. Such precise balance shows the potential for excellent ageing.

Drinking Window: 2020 - 2050

Reviewer Name: David Sly

Review Date: 9th April 2020

I briefly thought about just cutting and pasting the review of the 2014 into this space for the 2015 Hill of Grace Shiraz, but on further reflection, there are some differences between them—and isn't that one of the reasons we love wine? Scents of smoked meat and mocha accent notes of black olives and blackberries, joined by subtle notions of resinous herbs, while the full-bodied palate comes across as slightly weightier, richer and more velvety in texture than the 2014. Not as elegant perhaps, but more concentrated and powerful on the long, long finish.

Drinking Window: 2022 - 2045

Reviewer Name: Joe Czerwinski

Review Date: 1st August 2020

Producer

About Henschke

Founded over 150 years ago by Johann Christian Henschke, this legendary estate has passed down through several generations in an unbroken line of dedicated and talented Henschke vignerons. Today, Stephen Henschke is masterfully shepherding his ancestorial property to continued heights through the range of stunning cuvées from amongst the best vineyards in Australia.

One of the definitive names in the vinous world, Henschke is a legendary Australian producer who is locked in a perpetual championship bout against Penfolds for the title of "Australia's finest wine producer".

Viniculture

Whilst its formidable rival Penfolds has mastered the art of blending Australia's exquisite terroir, Henschke has followed a more Burgundian path. Now headed by Stephen and his wife Prue, the fifth generation in the family, the family estate boasts a long history of over 140 years. Prue's viticultural management has revitalised production on their old vines and they are now regarded as one of the top producers in Australia with their wines becoming highly collectable.

Maintaining a focus on the blending of varietals, this mythical estate crafts breath-taking expressions of single-vineyards conveying an unrivalled sense of time and place. Few producers across the globe could hope to match not only the excellence of Henschke's offerings, but their faultless consistency also – there is barely a bottle of Henschke ever made that one would not consider being at the very highest level.

Vintage Comparison

Valuation Tools

Wine Rating is intended to show the quality of the wine from an investment perspective. It takes into account the prices achieved by the producer, the quality of the vintage and the critics' scores for this wine. AAA is the best rating, and B the most speculative.

Please wait a few seconds whilst we process the market data for this wine...

Calculating...

Investment Rating

Wine Rating is intended to show the quality of the wine from an investment perspective. It takes into account the prices achieved by the producer, the quality of the vintage and the critics' scores for this wine. AAA is the best rating, and B the most speculative.

Show Investment Rating Guide

Graph