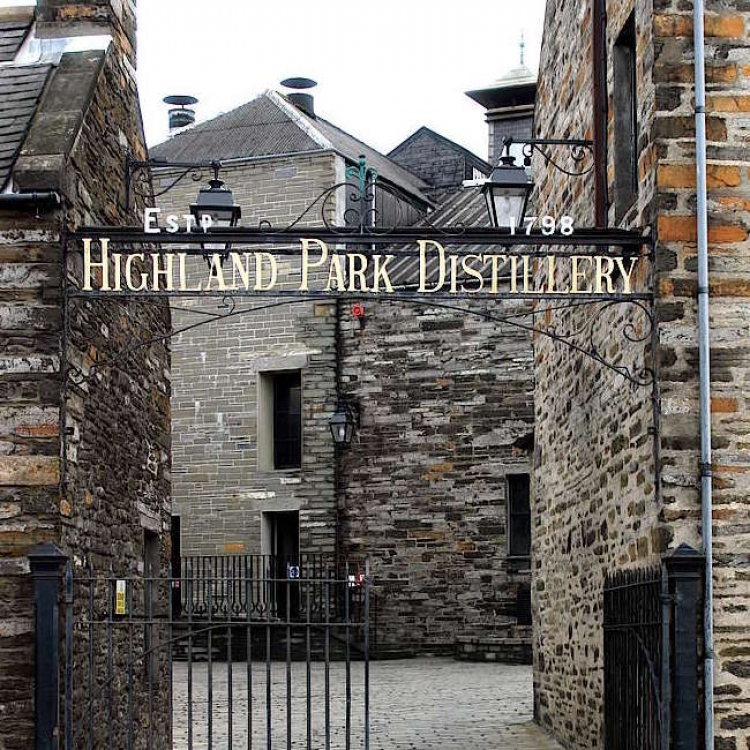 Distillery

Highland Park

Region

Orkney

Cask Size

Hogshead

Cask Number

623

Location

Coleburn Dunnage

Age Youngest Spirit

6 November 2014

Current Age of Whisky

7 years 2 months

Vol%

60.3%

Re-gauged Litres of Alcohol (RLA)

142.6

Approx. Cask Volume (litres)

236.48
Highland Park
Highland Park Distillery is one of the world's greatest single malt whiskies. In 2018, Highland Park ranked 2nd behind only Macallan in volume of auction sales. Located on the island of Orkney, the distillery was founded in 1798 by Magnus Eunson. Eunson was a colourful character who was a butcher and church warden by day and an illicit whisky smuggler by night!

Highland Park is the only distillery to use peat from Orkney in the distillation process. This gives the resulting whisky its iconic smoky, slightly sweet flavour, rather than the briny, medicinal peatiness more common in Islay whiskies. Today it is one of the world's most recognised and collectable whiskies.

Single cask bottlings of Highland Park command exceptionally high prices in the secondary market. Filled on the 6th of November 2014, this hogshead is a phenomenal opportunity to add a cask of one of Scotland's most legendary whiskies to your portfolio. Most recently re-gauged at 136.8 RLA and 59.9% ABV this is maturing at an even pace and offers excellent medium and long-term upside. With 5 and a half years already aged into this cask it is a tremendous value compared with new make spirit that, frankly, costs a similar amount.
Tasting Note
This is a pleasant surprise! Highland Park can often be sherried to the extent that much of the imprint of its unique location and raw materials is subsumed into a standardised Single Malt but this is maritime, peaty, complex and satisfying. That unique Orcadian peat is shining through with glorious smouldering intensity while the salty sea breeze comes through with an oily, seaweed-y edge. A touch of smouldering pine logs on a fire adds to the experience which is finished off by a fiery flourish on the end. Give it time to calm down but this is a cracking good cask.