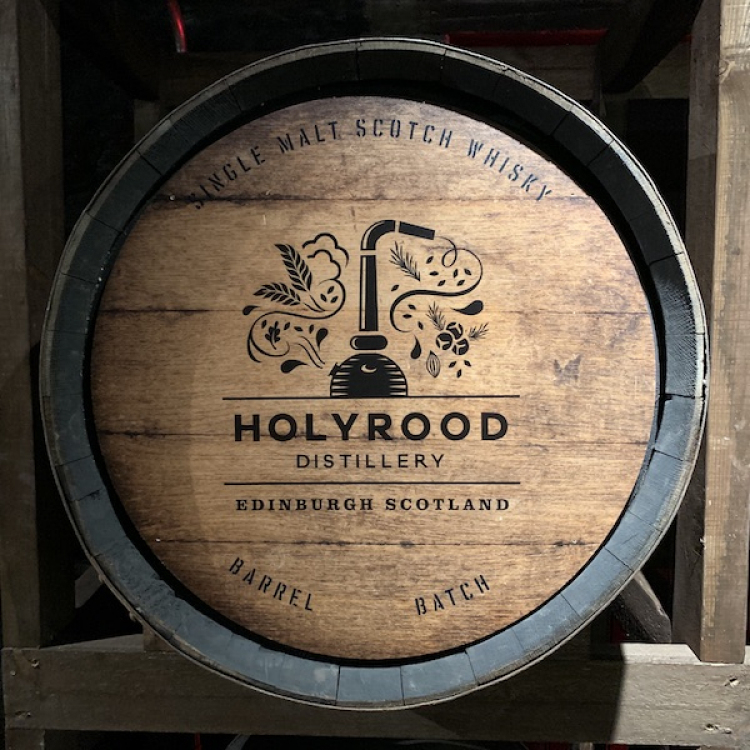 Distillery

Holyrood

Region

Lowland

Cask Size

Hogshead

Age Youngest Spirit

1 April 2021

Current Age of Whisky

0 years 5 months

ABV

63.5%

Original Litres of Alcohol (OLA)

159.9
Holyrood
The Holyrood Distillery is the first malt distillery to open in Edinburgh in nearly 100 years and its founding comes amidst a truly exciting time for the whisky industry in Scotland. With an innovative and ambitious spirit sweeping the country buttressed by steadily growing global demand for the world's most famous distillate, Scotch whisky has been reinvigorated by new start-ups and micro distillers placing the ancestral homeland of whisky back at the forefront of this global industry.
Founded by Canadians Rob & Kelly Carpenter and Scot David Robertson, it is in many ways remarkable that Holyrood is the first malt distillery for so long to make a home in Edinburgh (Glenkinchie is well out of town in Pencaitland and North British is single grain only). The city has a long and proud history of brewing and distilling (legal and otherwise) and the city's natural underground water supply is known through history as "the Charmed Circle" for its purity and abundance.
The focus in this casks is the barley variety; distilled from a mash bill of 100% pure Golden Promise barley - the same type used in the distillation of The Macallan and Glengoyne single malts, and filled them into 1st Fill Oloroso Sherry hogsheads (in which Golden Promise has shown excellent success at both the aforementioned distilleries) of the highest possible quality.
Filled in April of this year, this is a once-in-a-lifetime opportunity to follow the development of a new distillery with one of their earliest distillations. Imagine having a cask of 2001 Port Charlotte bought for under £17 IB per bottle when casks now go for £60,000-plus! The one difference being that Port Charlotte is just a sub-brand from the Bruichladdich distillery which had been running for many years already; here we have a new distillery entirely founded with a commitment to making the best possible whisky in the heart of Scotland's capital.