Lourens Family Howard John 2016 (6x75cl)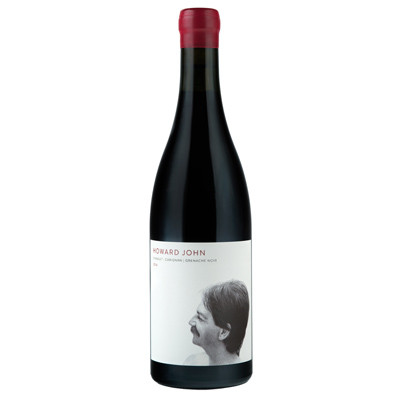 The aromatics on the nose are incredibly intense and perfumed almost catching one unawares. Poured in a Zalto Burgundy glass, there are notes of lavender, marzipan, sweet red peppercorns but also violets and dried coriander seeds. While all very floral and lifted, there are also deeper, darker savoury notes of bresaola, cured meats, and red cherry spice.
You just don't know where the palate at 12.5 Abv is going to take you. This is a real joy-ride in the back seat of a high powered sports car.
The palate is beautifully balanced and fresh, but shows impressive concentration of flavour. There are layers of sweet pithy red cherries, wild strawberry, sweet peppercorns, and raspberry ripple and the finish is rather enticing with pink stick candy and strawberry bon bons. Amazingly suave and harmonious for this type of red blend, with the varieties all pulling in the same synergistic direction.
An absolutely delicious wine displaying very accomplished winemaking using high quality fruit. This wine is named after and dedicated to Franco Lourens' father, Howard John Lourens. I imagine he must be very proud of this namesake from Franco. Drink now to 2026+

43% Cinsault from Darling and Stellenbosch, 43% Carignan from Wellington and 14% Grenache from Bot River. The nose displays red and black berries, fresh herbs, earth and spice. As with its counterpart, the wine has a striking clarity about it – well defined fruit, fresh acidity and firm but not astringent tannins.
Details

Year

2016

Colour

Red

Country

South Africa

Region

Western Cape

Sub Region

NA

Designation

WO

Classification

NA

Pack Size

6x75cl

ABV

12.5%

LWIN

159409620160600750

Reviews (2)

The aromatics on the nose are incredibly intense and perfumed almost catching one unawares. Poured in a Zalto Burgundy glass, there are notes of lavender, marzipan, sweet red peppercorns but also violets and dried coriander seeds. While all very floral and lifted, there are also deeper, darker savoury notes of bresaola, cured meats, and red cherry spice.
You just don't know where the palate at 12.5 Abv is going to take you. This is a real joy-ride in the back seat of a high powered sports car.
The palate is beautifully balanced and fresh, but shows impressive concentration of flavour. There are layers of sweet pithy red cherries, wild strawberry, sweet peppercorns, and raspberry ripple and the finish is rather enticing with pink stick candy and strawberry bon bons. Amazingly suave and harmonious for this type of red blend, with the varieties all pulling in the same synergistic direction.
An absolutely delicious wine displaying very accomplished winemaking using high quality fruit. This wine is named after and dedicated to Franco Lourens' father, Howard John Lourens. I imagine he must be very proud of this namesake from Franco. Drink now to 2026+

43% Cinsault from Darling and Stellenbosch, 43% Carignan from Wellington and 14% Grenache from Bot River. The nose displays red and black berries, fresh herbs, earth and spice. As with its counterpart, the wine has a striking clarity about it – well defined fruit, fresh acidity and firm but not astringent tannins.

Producer

Winemaker Franco Lourens is a South African rising star, best known as assistant winemaker to the legendary Chris Alheit of Alheit Vineyards. Lourens is destined for great things in his own right with this new family label. Lindi Carien Verdelho is a truly unique and singularly masterful wine, made from the oldest vines of their kind in South Africa. It has finesse, elegance and polish, and no shortage of charm.

Value Comparison