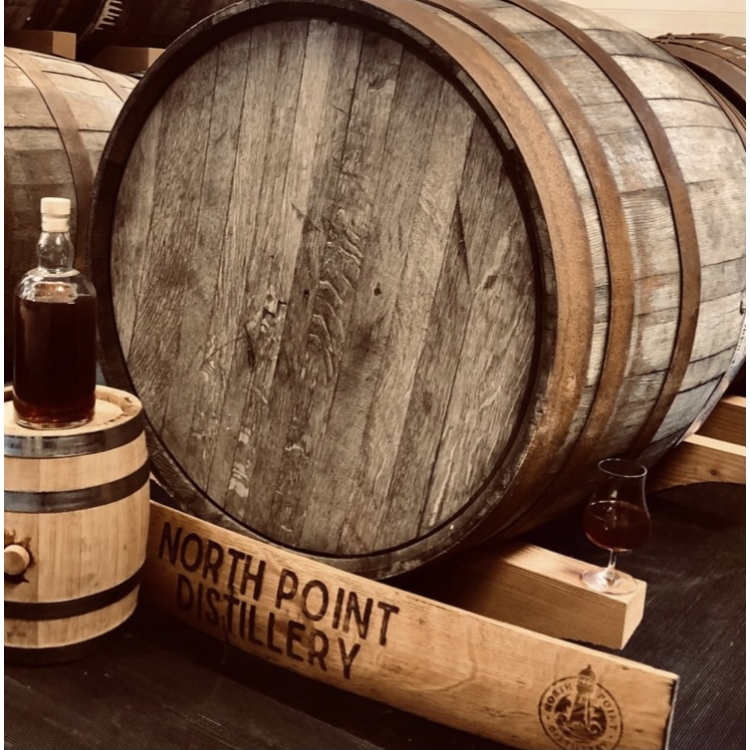 Distillery

North Point

Region

Northern Highland

Cask Size

Hogshead

Age Youngest Spirit

1 September 2021

Current Age of Whisky

0 years

ABV

70%

Original Litres of Alcohol (OLA)

140
North Point
As single malt casks take off around the world with investors looking for something more engaging than traditional assets, the natural step for those who got in early is to look for the next big thing. For many in the cask investment world, that is Rum. With a variety of origins spanning the globe, Rum is an age worthy, highly-regarded product that is increasingly on the radar of investors looking for prestigious bottles as well as casks.
Cru is pleased therefore to have secured a partnership with the award-winning North Point Distillery on the northern coast of the Scottish Highlands (that's right, Highland Rum!) and we are able to present a number of casks offered directly from the distillery and filled to our specifications in the finest casks available.
Matched perfectly to the Caribbean-styled spirit, we have selected a number of 1st Fill Port and Madeira casks filled with high ABVs in order to ensure a lengthy window for extended maturation. Given the sweeter nature of Rum's sugar-based spirit, it is easy to be tempted to bottle young and indeed white rum is in essence new make rum spirit, but as they sage and take on the character of the casks we anticipate they will become truly thrilling spirits indeed.
This 1st Fill Port Hogshead will add rich red fruit to the nose and bouquet while the subtle auburn reddish hue that one finds in port-aged whiskies will be evident here as well. When bottled we can expect this to be a glorious, complex rum with bright flavour profile and excellent concentration. Given the high fill ABV there is no hurry to bottle this at all.
North Point Distillery, founded in 2020 on the Northern Coast of Scotland, is already a multi-award winning distillery. Garnering awards from the likes of the Scottish Food and Drink Awards, the Gin Guide, and most recently IWSC for their Rums and Gin.
North Point Distillery's flagship product, Pilot Rum, is a young Caribbean Styled Rum aged in Highland Whisky Casks for between 6 and 8 months. The young distillery is also working on a number of different cask finishes and ageings, including Port, Madeira, Bourbon, Islay malt, Bordeaux, Champagne, and Sherry.