Pavillon Rouge du Chateau Margaux 2019 (6x75cl)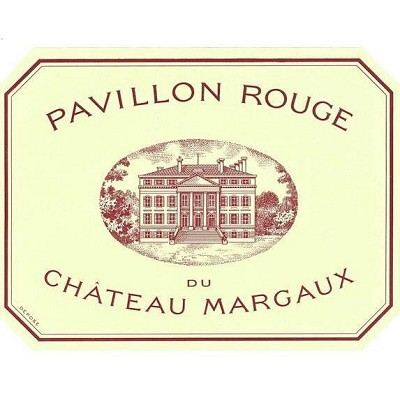 Succulent and gorgeous with such supple tannins, yet it's full bodied and very rich. It's very savory, too. Dense, yet polished on the palate, showing fresh, minerally and salty notes. You want to drink it already. 27% of the crop and a blend of 76% cabernet sauvignon and 19% merlot, the rest petit verdot and cabernet franc.
Reviewer Name: James Suckling
Review Date: 3rd June 2020
Starting with the second wine of this great estate, the 2019 Château Margaux Pavillon Rouge reveals a saturated purple color as well as young, unevolved notes of blue and black fruits, unsmoked tobacco, chocolate, and spring flowers. It has a wonderful freshness and purity yet is still a rich, powerful wine. Full-bodied, concentrated yet seamless, it's an incredible second wine and possibly the finest Pavillon Rouge I've tasted.
Reviewer Name: Jeb Dunnuck
Review Date: 11th June 2020
Packed with spice and fruit on the nose, this grips you and lifts off. A great mid palate with juicy, enrobed tannins and seductive fleshy fruit in the mouth. Makes you smile, enticingly creamy and yet with sappy slate on the finish. One of the best Pavillon Rouge for years. 27% of overall production in Pavillon. 2% Cabernet Franc completes the blend. A yield of 47hl/ha, (compared to 30hl/ha last year). Tannin index of 75 IPT so higher than 2009, 2010, 2016 (only 2018 higher).
Drinking Window: 2025 - 2040
Reviewer Name: Jane Anson
Review Date: 20th May 2020
The 2019 Pavillon Rouge is a blend of 76% Cabernet Sauvignon, 19% Merlot, 2% Cabernet Franc and 3% Petit Verdot, accounting for 47% of the crop. The alcohol came in at 14.2%, the IPT was 75, and the pH was 3.66. Deep garnet-purple in color, it begins a little closed and broody, soon unfurling to offer notes of tar, black licorice, cracked peppercorns and woodsmoke over a core of Morello cherries, boysenberries and warm cassis plus an earthy touch of forest floor. Medium-bodied, the palate is elegant, refreshing and wonderfully refined, with beautifully ripe, plush tannins and impressive freshness lifting the black fruit and earthy layers with a long finish. It should age beautifully!
Reviewer Name: Lisa Perrotti-Brown
Review Date: 18th June 2020
Details

Year

2019

Colour

Red

Country

France

Region

Bordeaux

Sub Region

Margaux

Designation

Pack Size

6x75cl

ABV

13.00°

Drinking Window

2025 - 2040

Drinking Recommendation

Not Ready

LWIN

101389220190600750

Reviews (4)

Succulent and gorgeous with such supple tannins, yet it's full bodied and very rich. It's very savory, too. Dense, yet polished on the palate, showing fresh, minerally and salty notes. You want to drink it already. 27% of the crop and a blend of 76% cabernet sauvignon and 19% merlot, the rest petit verdot and cabernet franc.

Reviewer Name: James Suckling

Review Date: 3rd June 2020

Starting with the second wine of this great estate, the 2019 Château Margaux Pavillon Rouge reveals a saturated purple color as well as young, unevolved notes of blue and black fruits, unsmoked tobacco, chocolate, and spring flowers. It has a wonderful freshness and purity yet is still a rich, powerful wine. Full-bodied, concentrated yet seamless, it's an incredible second wine and possibly the finest Pavillon Rouge I've tasted.

Reviewer Name: Jeb Dunnuck

Review Date: 11th June 2020

Packed with spice and fruit on the nose, this grips you and lifts off. A great mid palate with juicy, enrobed tannins and seductive fleshy fruit in the mouth. Makes you smile, enticingly creamy and yet with sappy slate on the finish. One of the best Pavillon Rouge for years. 27% of overall production in Pavillon. 2% Cabernet Franc completes the blend. A yield of 47hl/ha, (compared to 30hl/ha last year). Tannin index of 75 IPT so higher than 2009, 2010, 2016 (only 2018 higher).

Drinking Window: 2025 - 2040

Reviewer Name: Jane Anson

Review Date: 20th May 2020

The 2019 Pavillon Rouge is a blend of 76% Cabernet Sauvignon, 19% Merlot, 2% Cabernet Franc and 3% Petit Verdot, accounting for 47% of the crop. The alcohol came in at 14.2%, the IPT was 75, and the pH was 3.66. Deep garnet-purple in color, it begins a little closed and broody, soon unfurling to offer notes of tar, black licorice, cracked peppercorns and woodsmoke over a core of Morello cherries, boysenberries and warm cassis plus an earthy touch of forest floor. Medium-bodied, the palate is elegant, refreshing and wonderfully refined, with beautifully ripe, plush tannins and impressive freshness lifting the black fruit and earthy layers with a long finish. It should age beautifully!

Reviewer Name: Lisa Perrotti-Brown

Review Date: 18th June 2020

Producer

Château Margaux is one of five 1éme Grand Cru Classé (First Growth) wines from the original 1855 Classification of Bordeaux (along with Latour, Lafite, Mouton Rothschild and Haut-Brion). This estate has an unbelievable history, dating back almost 1,000 years to the 12th Century, when it was called "La Mothe de Margaux". The vineyards were established in the 1600s. In 1705 the London Gazette conducted the first sale of leading Bordeaux wines which included 230 barrels of 'Margoose'. Thomas Jefferson, US Ambassador to France wrote of the 1784 Margaux "there cannot be a better bottle of Bordeaux wine." Château Margaux was sold in 1977 to Andre Mentzelopoulos, whose daughter Corinne Mentzelopoulos took over in 1980. Paul Pontallier was the long-time director of Château Margaux who did so much to establish the fantastic reputation the estate has today. His tragic death in March 2016 is commemorated on the label of the 2015 vintage (a true collector's item). Fittingly, the Château building at Margaux is one of the grandest and most imposing in all of Bordeaux, nicknamed the Versailles of the Medoc. It is perhaps Bordeaux's most recognisable symbol.

Value Comparison