Potensac 2019 (6x75cl)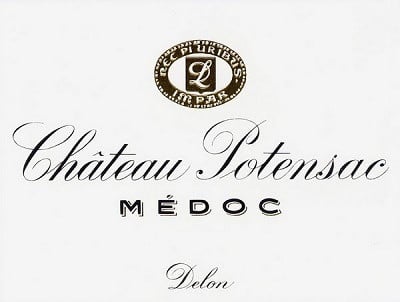 Excellent Potensac with a creamy and tight tannin structure. Blueberries and blackberries with some salt and minerals at the end. Classic structure. One of the best ever.
Reviewer Name: James Suckling
Review Date: 3rd June 2020
Elegance and classicism , really feel that you are in good hands in a great claret property. The fruit is ripe and yet fresh, there are quite a lot of tannins that come in on the finish, along with an earthy unfusiness. This is enjoyable, it's closed and should remain so for the next three to four years. The 2018 will give more immediate pleasure, but this will amply reward just a little more patience. 1% Petit Verdot completes the blend.
Drinking Window: 2024 - 2040
Reviewer Name: Jane Anson
Review Date: 5th June 2020
The 2019 Potensac is a blend of 47% Merlot, 36% Cabernet Sauvignon, 16% Cabernet Franc and 1% Petit Verdot, harvested from the 21st of September to the 9th of October. The alcohol came in at 14.05% with a pH of 3.54 and an IPT of 74. It is aging in French oak barriques, 34% new. With a deep purple-black color, the nose hits the ground running with lively scents of black raspberries, warm cassis and redcurrant jelly plus suggestions of garrigue, tilled soil, unsmoked cigars and pencil shavings. The medium to full-bodied palate is positively invigorating, offering bags of crunchy black and red berry flavors and a racy line of freshness, framed by approachable, grainy tannins and finishing with a skip in its step. In a word: FUN!
Drinking Window: 2023 - 2036
Reviewer Name: Lisa Perrotti-Brown
Review Date: 19th June 2020
The 2019 Potensac was harvested from 21 September to 9 October, raised in 34% new oak. Wild strawberry and raspberry preserve aromas make an impact on the nose that storms from the glass, a touch of pencil box in the background. The palate is well balanced with fine grain tannins, plenty of sappy red fruit that segues into darker fruit towards the strict finish. This is a "correct" Potensac, very linear in style with pleasing length.


Drinking Window: 2024 - 2044
Reviewer Name: Neal Martin
Review Date: 16th June 2020
Details

Year

2019

Colour

Red

Country

France

Region

Bordeaux

Sub Region

Medoc

Designation

Pack Size

6x75cl

ABV

13.00°

Drinking Window

2024 - 2044

Drinking Recommendation

Not Ready

LWIN

101432320190600750

Reviews (4)

Excellent Potensac with a creamy and tight tannin structure. Blueberries and blackberries with some salt and minerals at the end. Classic structure. One of the best ever.

Reviewer Name: James Suckling

Review Date: 3rd June 2020

Elegance and classicism , really feel that you are in good hands in a great claret property. The fruit is ripe and yet fresh, there are quite a lot of tannins that come in on the finish, along with an earthy unfusiness. This is enjoyable, it's closed and should remain so for the next three to four years. The 2018 will give more immediate pleasure, but this will amply reward just a little more patience. 1% Petit Verdot completes the blend.

Drinking Window: 2024 - 2040

Reviewer Name: Jane Anson

Review Date: 5th June 2020

The 2019 Potensac is a blend of 47% Merlot, 36% Cabernet Sauvignon, 16% Cabernet Franc and 1% Petit Verdot, harvested from the 21st of September to the 9th of October. The alcohol came in at 14.05% with a pH of 3.54 and an IPT of 74. It is aging in French oak barriques, 34% new. With a deep purple-black color, the nose hits the ground running with lively scents of black raspberries, warm cassis and redcurrant jelly plus suggestions of garrigue, tilled soil, unsmoked cigars and pencil shavings. The medium to full-bodied palate is positively invigorating, offering bags of crunchy black and red berry flavors and a racy line of freshness, framed by approachable, grainy tannins and finishing with a skip in its step. In a word: FUN!

Drinking Window: 2023 - 2036

Reviewer Name: Lisa Perrotti-Brown

Review Date: 19th June 2020

The 2019 Potensac was harvested from 21 September to 9 October, raised in 34% new oak. Wild strawberry and raspberry preserve aromas make an impact on the nose that storms from the glass, a touch of pencil box in the background. The palate is well balanced with fine grain tannins, plenty of sappy red fruit that segues into darker fruit towards the strict finish. This is a "correct" Potensac, very linear in style with pleasing length.



Drinking Window: 2024 - 2044

Reviewer Name: Neal Martin

Review Date: 16th June 2020

Producer

Among the most well regarded Cru Bourgeois in the lower Medoc, Chateau Potensac benefits from the expert attention and savoir faire of the prestigious Delon family (Leoville Las-Cases). The wines from Potensac are classic Boredeaux among the longest-lived in the appellation with good vintages capable of aging well for 20 years or more.

Value Comparison