Maison Chanson Père et Fils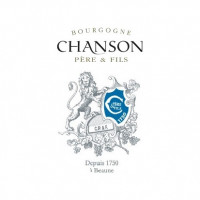 Maison Chanson Père et Fils
Established in 1750, Maison Chanson Père et Fils is one of the oldest Maisons of Beaune as well as one of the larger owners of Beaune Premier Cru vineyards in Burgundy. After a short period of mid-table mediocrity in the 1980s, Chanson was acquired by Champagne Bollinger who have since invested heavily in this estate, precipitating a steady march up the ranks of Burgundy producers.
Chanson Pere & Fils was acquired by the Bollinger family back in 1999 following which they appointed Gilles de Courcel, whose family own and run the famous estate in Pommard, Domaine de Courcel, to run the business. In addition, the wines were being made under the watchful eye of Jean-Pierre Confuron of Domaine Confuron-Cotetidot in Vosne Romanée. With this new team in place, considerable improvements were made which has seen the quality soar here.
There are no products matching the selection.