Clos des Papes
About Clos des Papes
The Rhône is a fascinating region. Divided into Northern and Southern, it is populated by incredible estates who each produce a tremendous variety of cuvées, single-vineyard expressions, special releases, old vine pressings and many more! One legendary estate, deep in the heart of Châteauneuf-du-Pape, is far more focused and singular in its approach, producing only one Rouge, and one Blanc - Clos des Papes.
Two generations of the Avril family, Paul and Vincent, have carved out something of a niche for their wonderful estate in the famous Southern Rhône appellation of Châteauneuf-du-Pape. If you were to ask for a bottle of Châteauneuf-du-Pape Blanc from another producer, any number of labels could be presented to you. Ask for Clos des Papes Blanc, and two things are guaranteed - you know which wine to expect, and you won't be disappointed.
Clos des Papes has been considered a "benchmark" estate in the Sothern Rhône for many years, and it is, in the eyes of Joe Czerwinski (Wine Advocate), "a marvel of consistent quality". The hugely impressive and wonderfully mature 2010 Châteauneuf-du-Pape Blanc is a true testament to the age-ability and overall quality of this sensational bottling.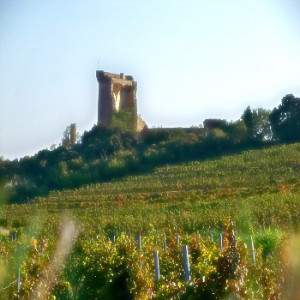 Name
Price Low
Price High
Year (Old)
Year (New)
Prices:
Product Name
Region
Qty
Score
Price

Rhone
4
96 (WS)

Inc. VAT

£540.00

Wine Spectator (96)

Lots of taut sinew here supporting the beam of black cherry, plum, tar and mineral flavors, with sweet earth, tobacco and cocoa powder on the finish. This wine has gotten progressively bigger over time and still seems in its ascendancy. Terrific focus and purity.--1995 Châteauneuf-du-Pape retrospective. Drink now through 2020. 8,330 cases made. -JM

More Info

Rhone
1
94-97 (VN)

Inc. VAT

£1,242.58

Vinous - Josh Raynolds (94-97)

Foudre #1 (the fine one, according to Avril): Bright red. Intense strawberry and raspberry on the nose, with subtle garrigue and minerals adding complexity. Silky red fruit flavors show seductive spice and floral pastille qualities. Finishes with great persistence. Foudre #2 (the tannic one): Ruby-red. Bright red fruit aromas, with a deep undercurrent of licorice adding seriousness. The palate shows very spicy bitter cherry and dark berry liqueur flavors, chewy tannic grip and a long, vibrant finish. If this is Avril's idea of tannic in 2006, the final wine should be a supple beauty. Foudre #3 (the concentrated one, from 80-year-old vines cropped at15 hl/ha): Inky ruby. Rich cherry and cassis aromas, with a deep tapenade quality adding complexity. Sappy, sweet and packing major dark berry punch, this clocks in at 16.5% alcohol, but there's no obvious heat. An approximate blend: I hate doing this, but why not, said Avril, who doesn't believe that on-the-spot blends are accurate reflections of what winds up in the bottle. But this was his idea, not mine! Dark ruby. Powerful kirsch and blackcurrant aromas, with exotic licorice and fresh floral character expanding with air. Pliant dark berry and bitter cherry flavors carry through the long, sappy finish. A balanced, sweet powerhouse from this vantage point, with the concentration to age for at least a decade or two.

More Info

Rhone
1
100 (WA)

Inc. VAT

£1,376.69

Wine Advocate (100)

One of the great vintages from this estate, surpassing even the 1990, 2000, 2001, 2003, and maybe the 2010 (time will tell with this one), the 2007 Chateauneuf du Pape from Vincent Avril delivers everything you could want from a wine. Full-bodied, intense and beautifully concentrated, with plenty of muscle and depth, it shows the hallmark elegance and purity of the estate, with sensational notes of kirsch liqueur, raspberries, incense, smoked meats and Asian spices. The blend is the normal 65% Grenache, 20% Mourvedre, 10% Syrah and the rest a mix of permitted varieties, brought up all in older foudre, and it's just now entering its prime drink window and has another two decades of longevity.

More Info

Rhone
1
18 (JR)

Inc. VAT

£1,014.58

Jancis Robinson (18)

Dusty, dried spice nose with lots of energy. Lovely sweetness and fluidity. Already fun to drink with an edge of animal but no suggestion of brett. Very clean and fruity and sweet. Transparent. Already lovely. And somehow it seems refreshing.

More Info

Rhone
1
18 (JR)

Inc. VAT

£459.89

Jancis Robinson (18)

Dusty, dried spice nose with lots of energy. Lovely sweetness and fluidity. Already fun to drink with an edge of animal but no suggestion of brett. Very clean and fruity and sweet. Transparent. Already lovely. And somehow it seems refreshing.

More Info

Rhone
1
96 (DC)

Inc. VAT

£392.69

Decanter (96)

More Mourvèdre than usual this year, and tiny yields of just 13hl/ha. Pretty red fruits, damson, wild strawberry and raspberry on the nose. Violet top notes and a distinctly spicy side. Medium to full-bodied, with some darker fruit and firm tannins that ride in on the long, juicy finish – dry but not drying. Drinking Window 2016 – 2028

More Info

Rhone
1
95 (DC)

Inc. VAT

£735.67

Decanter (95)

Paul and Vincent Avril, a father and son team, established themselves as one of the finest producers of Châteauneuf-du-Pape. Despite being predominantly Grenache, it is reminiscent of an elegant northern Rhône Syrah with the texture of a Pinot. With a medium bodied intensity, it has a beautiful red fruit expression with some savoury notes. Harmony, finesse and elegance are probably the three words that best describe this beauty. One for the cellar.

More Info

Rhone
1
95 (DC)

Inc. VAT

£411.64

Decanter (95)

Paul and Vincent Avril, a father and son team, established themselves as one of the finest producers of Châteauneuf-du-Pape. Despite being predominantly Grenache, it is reminiscent of an elegant northern Rhône Syrah with the texture of a Pinot. With a medium bodied intensity, it has a beautiful red fruit expression with some savoury notes. Harmony, finesse and elegance are probably the three words that best describe this beauty. One for the cellar.

More Info

Rhone
1
98 (WS)

Inc. VAT

£1,477.78

Wine Spectator (98)

This offers a drop-dead gorgeous core of cassis and raspberry pâte de fruit flavors that hold center stage but still allow notes of Lapsang souchong tea, anise, incense and shiso leaf to chime in. Very long, with a sublime feel through the mineral-tinged finish. So seductive already, but this should cruise in the cellar. Drink now through 2040. 6,000 cases made.

More Info

Rhone
2
98 (WS)

Inc. VAT

£686.69

Wine Spectator (98)

This offers a drop-dead gorgeous core of cassis and raspberry pâte de fruit flavors that hold center stage but still allow notes of Lapsang souchong tea, anise, incense and shiso leaf to chime in. Very long, with a sublime feel through the mineral-tinged finish. So seductive already, but this should cruise in the cellar. Drink now through 2040. 6,000 cases made.

More Info

Rhone
1
98 (WS)

Inc. VAT

£1,260.58

Wine Spectator (98)

This offers a drop-dead gorgeous core of cassis and raspberry pâte de fruit flavors that hold center stage but still allow notes of Lapsang souchong tea, anise, incense and shiso leaf to chime in. Very long, with a sublime feel through the mineral-tinged finish. So seductive already, but this should cruise in the cellar. Drink now through 2040. 6,000 cases made.

More Info

Rhone
1
98 (WS)

Inc. VAT

£564.29

Wine Spectator (98)

This offers a drop-dead gorgeous core of cassis and raspberry pâte de fruit flavors that hold center stage but still allow notes of Lapsang souchong tea, anise, incense and shiso leaf to chime in. Very long, with a sublime feel through the mineral-tinged finish. So seductive already, but this should cruise in the cellar. Drink now through 2040. 6,000 cases made.

More Info

Rhone
3
100 (JD)

Inc. VAT

£1,344.91

Jeb Dunnuck (100)

Another perfect wine from this brilliant estate is the 2016 Châteauneuf-du-Pape, which matches the otherworldly 2007. A classic blend of 60% Grenache, 30% Mourvèdre and 10% Syrah brought up all in old foudre, this beauty's deep purple color is followed by a mammoth bouquet of kirsch liqueur, black currants, blueberries, Asian spices, and garrigue. Full-bodied, concentrated, and powerful, it nevertheless is as graceful as a ballerina on the palate and has ultra-fine tannins, a silky, seamless texture, and a finish that just won't quit. Hats off to vigneron Paul-Vincent Avril!

More Info

Rhone
1
100 (JD)

Inc. VAT

£797.86

Jeb Dunnuck (100)

Another perfect wine from this brilliant estate is the 2016 Châteauneuf-du-Pape, which matches the otherworldly 2007. A classic blend of 60% Grenache, 30% Mourvèdre and 10% Syrah brought up all in old foudre, this beauty's deep purple color is followed by a mammoth bouquet of kirsch liqueur, black currants, blueberries, Asian spices, and garrigue. Full-bodied, concentrated, and powerful, it nevertheless is as graceful as a ballerina on the palate and has ultra-fine tannins, a silky, seamless texture, and a finish that just won't quit. Hats off to vigneron Paul-Vincent Avril!

More Info

Rhone
1
100 (JD)

Inc. VAT

£1,613.71

Jeb Dunnuck (100)

Another perfect wine from this brilliant estate is the 2016 Châteauneuf-du-Pape, which matches the otherworldly 2007. A classic blend of 60% Grenache, 30% Mourvèdre and 10% Syrah brought up all in old foudre, this beauty's deep purple color is followed by a mammoth bouquet of kirsch liqueur, black currants, blueberries, Asian spices, and garrigue. Full-bodied, concentrated, and powerful, it nevertheless is as graceful as a ballerina on the palate and has ultra-fine tannins, a silky, seamless texture, and a finish that just won't quit. Hats off to vigneron Paul-Vincent Avril!

More Info

Rhone
1
100 (JD)

Inc. VAT

£617.86

Jeb Dunnuck (100)

Another perfect wine from this brilliant estate is the 2016 Châteauneuf-du-Pape, which matches the otherworldly 2007. A classic blend of 60% Grenache, 30% Mourvèdre and 10% Syrah brought up all in old foudre, this beauty's deep purple color is followed by a mammoth bouquet of kirsch liqueur, black currants, blueberries, Asian spices, and garrigue. Full-bodied, concentrated, and powerful, it nevertheless is as graceful as a ballerina on the palate and has ultra-fine tannins, a silky, seamless texture, and a finish that just won't quit. Hats off to vigneron Paul-Vincent Avril!

More Info

Rhone
2
98+ (JD)

Inc. VAT

£941.71

Jeb Dunnuck (98+)

One of the strongest wines in the vintage is the 2017 Châteauneuf Du Pape from Vincent Avril. This beauty has everything you could ask for. As with the 2018, the blend is heavily shifted toward Mourvèdre, and it offers a mammoth bouquet of black cherries, graphite, cured meats, Asian spices, and assorted garrigue-like nuances. Deep, full-bodied, and concentrated, it stays straight and focused on the palate (whereas the 2016 is more expansive and voluptuous), with a stacked mid-palate, ripe, silky tannins, and fabulous length. You're going to want bottles of this in the cellar, and comparing the 2007, 2010, 2016, and 2017 over the coming two decades is going to be a treat.

More Info

Rhone
2
98+ (JD)

Inc. VAT

£449.86

Jeb Dunnuck (98+)

One of the strongest wines in the vintage is the 2017 Châteauneuf Du Pape from Vincent Avril. This beauty has everything you could ask for. As with the 2018, the blend is heavily shifted toward Mourvèdre, and it offers a mammoth bouquet of black cherries, graphite, cured meats, Asian spices, and assorted garrigue-like nuances. Deep, full-bodied, and concentrated, it stays straight and focused on the palate (whereas the 2016 is more expansive and voluptuous), with a stacked mid-palate, ripe, silky tannins, and fabulous length. You're going to want bottles of this in the cellar, and comparing the 2007, 2010, 2016, and 2017 over the coming two decades is going to be a treat.

More Info

Rhone
2
96 (JD)

Inc. VAT

£898.18

Jeb Dunnuck (96)

Due to devastating yields, there's not much of the 2018 Châteauneuf Du Pape to go around, but it's going to be worth the extra effort to track down. Based on 50% Grenache, 40% Mourvèdre, and the rest Syrah (and a splash of other permitted varieties), it offers a textbook, classic Châteauneuf du Pape nose of mulled red and black fruits, Provençal garrigue, ground pepper, and saddle leather. These all carry to a medium to full-bodied Clos des Papes that has thrillingly polished tannins, flawless balance, and a great finish. Made in a style similar to the 1999, 2004, and maybe a kiss of the 2006, it has the beautiful elegance (again, a Grand Cru Burgundy comes to mind) paired with plenty of intensity and length. I doubt it will shut down and it's going to evolve nicely for 15-20 years or more.

More Info

Rhone
2
96 (JD)

Inc. VAT

£481.49

Jeb Dunnuck (96)

Due to devastating yields, there's not much of the 2018 Châteauneuf Du Pape to go around, but it's going to be worth the extra effort to track down. Based on 50% Grenache, 40% Mourvèdre, and the rest Syrah (and a splash of other permitted varieties), it offers a textbook, classic Châteauneuf du Pape nose of mulled red and black fruits, Provençal garrigue, ground pepper, and saddle leather. These all carry to a medium to full-bodied Clos des Papes that has thrillingly polished tannins, flawless balance, and a great finish. Made in a style similar to the 1999, 2004, and maybe a kiss of the 2006, it has the beautiful elegance (again, a Grand Cru Burgundy comes to mind) paired with plenty of intensity and length. I doubt it will shut down and it's going to evolve nicely for 15-20 years or more.

More Info

Rhone
2
99 (WCI)

Inc. VAT

£1,026.91

The Wine Cellar Insider (99)

Rich, supple, deep, intense and complex, this is stunning from the get go. One sniff of all that gorgeous, spicy kirsch, herbs, peppery spice and mélange of red fruits and you're hooked. If that wasn't enough, the silky, supple, elegant, fresh palate presence will seal the deal, finishing with its layers of deep, red fruits. This wine should age and evolve for 2-3 decades with ease. The wine is a blend of 45% Grenache, 40% Mourvedre, 10% Syrah and the remaining 5% consists of various, allowable grape varieties. The grapes are as always 100% destemmed.

More Info

Rhone
2
99 (WCI)

Inc. VAT

£416.70

The Wine Cellar Insider (99)

Rich, supple, deep, intense and complex, this is stunning from the get go. One sniff of all that gorgeous, spicy kirsch, herbs, peppery spice and mélange of red fruits and you're hooked. If that wasn't enough, the silky, supple, elegant, fresh palate presence will seal the deal, finishing with its layers of deep, red fruits. This wine should age and evolve for 2-3 decades with ease. The wine is a blend of 45% Grenache, 40% Mourvedre, 10% Syrah and the remaining 5% consists of various, allowable grape varieties. The grapes are as always 100% destemmed.

More Info

Rhone
1
99 (WCI)

Inc. VAT

£473.86

The Wine Cellar Insider (99)

Rich, supple, deep, intense and complex, this is stunning from the get go. One sniff of all that gorgeous, spicy kirsch, herbs, peppery spice and mélange of red fruits and you're hooked. If that wasn't enough, the silky, supple, elegant, fresh palate presence will seal the deal, finishing with its layers of deep, red fruits. This wine should age and evolve for 2-3 decades with ease. The wine is a blend of 45% Grenache, 40% Mourvedre, 10% Syrah and the remaining 5% consists of various, allowable grape varieties. The grapes are as always 100% destemmed.

More Info

Rhone
1
98 (WCI)

Inc. VAT

£895.78

The Wine Cellar Insider (98)

Flowers are the first thing you notice before discovering all the spice, cloves, kirsch, and dark cherries on the nose. On the palate, the wine is silky, elegant, fresh, supple, and refined. The kirsch shows a beautiful purity and spicy character, along with its refined tannins and peppery strawberries that kick in at the end of the finish. The wine is a blend of 55% Grenache, 30% Mourvedre, and 10% Syrah with the remaining 5% consisting of various, allowable grape varieties. The grapes are as always 100% destemmed. The production is quite low this year at only 25 hectoliters per hectare. The wine is 15.2% ABV, but you do not sense any heat.

More Info

Rhone
3
98 (WCI)

Inc. VAT

£428.20

The Wine Cellar Insider (98)

Flowers are the first thing you notice before discovering all the spice, cloves, kirsch, and dark cherries on the nose. On the palate, the wine is silky, elegant, fresh, supple, and refined. The kirsch shows a beautiful purity and spicy character, along with its refined tannins and peppery strawberries that kick in at the end of the finish. The wine is a blend of 55% Grenache, 30% Mourvedre, and 10% Syrah with the remaining 5% consisting of various, allowable grape varieties. The grapes are as always 100% destemmed. The production is quite low this year at only 25 hectoliters per hectare. The wine is 15.2% ABV, but you do not sense any heat.

More Info

Rhone
1
98 (WCI)

Inc. VAT

£438.29

The Wine Cellar Insider (98)

Flowers are the first thing you notice before discovering all the spice, cloves, kirsch, and dark cherries on the nose. On the palate, the wine is silky, elegant, fresh, supple, and refined. The kirsch shows a beautiful purity and spicy character, along with its refined tannins and peppery strawberries that kick in at the end of the finish. The wine is a blend of 55% Grenache, 30% Mourvedre, and 10% Syrah with the remaining 5% consisting of various, allowable grape varieties. The grapes are as always 100% destemmed. The production is quite low this year at only 25 hectoliters per hectare. The wine is 15.2% ABV, but you do not sense any heat.

More Info

Rhone
5
18 (JR)

Inc. VAT

£781.78

Jancis Robinson (18)

Leather and spiced notes, pure with good fresh vivacity on the nose. The palate is ripe and seductive, layered with forest fruits, dark spiced figs. Attractive refreshing acidity, red fruits and a wild garrigue savoury Mourvèdre note – the tannins are supple and silky – dark forest-fruits finish which is broad, ample and opulent but always with a finesse of tannins and a savoury liquorice mineral note.

More Info

Rhone
1
18 (JR)

Inc. VAT

£411.40

Jancis Robinson (18)

Leather and spiced notes, pure with good fresh vivacity on the nose. The palate is ripe and seductive, layered with forest fruits, dark spiced figs. Attractive refreshing acidity, red fruits and a wild garrigue savoury Mourvèdre note – the tannins are supple and silky – dark forest-fruits finish which is broad, ample and opulent but always with a finesse of tannins and a savoury liquorice mineral note.

More Info

Rhone
1
18 (JR)

Inc. VAT

£571.49

Jancis Robinson (18)

Leather and spiced notes, pure with good fresh vivacity on the nose. The palate is ripe and seductive, layered with forest fruits, dark spiced figs. Attractive refreshing acidity, red fruits and a wild garrigue savoury Mourvèdre note – the tannins are supple and silky – dark forest-fruits finish which is broad, ample and opulent but always with a finesse of tannins and a savoury liquorice mineral note.

More Info

Rhone
3
18 (JR)

Inc. VAT

£911.38

Jancis Robinson (18)

Leather and spiced notes, pure with good fresh vivacity on the nose. The palate is ripe and seductive, layered with forest fruits, dark spiced figs. Attractive refreshing acidity, red fruits and a wild garrigue savoury Mourvèdre note – the tannins are supple and silky – dark forest-fruits finish which is broad, ample and opulent but always with a finesse of tannins and a savoury liquorice mineral note.

More Info
Product Name
Region
Qty
Score
Price

Rhone
4
96 (WS)

Inc. VAT

£540.00

Wine Spectator (96)

Lots of taut sinew here supporting the beam of black cherry, plum, tar and mineral flavors, with sweet earth, tobacco and cocoa powder on the finish. This wine has gotten progressively bigger over time and still seems in its ascendancy. Terrific focus and purity.--1995 Châteauneuf-du-Pape retrospective. Drink now through 2020. 8,330 cases made. -JM

More Info

Rhone
1
94-97 (VN)

In Bond

£997.00

Vinous - Josh Raynolds (94-97)

Foudre #1 (the fine one, according to Avril): Bright red. Intense strawberry and raspberry on the nose, with subtle garrigue and minerals adding complexity. Silky red fruit flavors show seductive spice and floral pastille qualities. Finishes with great persistence. Foudre #2 (the tannic one): Ruby-red. Bright red fruit aromas, with a deep undercurrent of licorice adding seriousness. The palate shows very spicy bitter cherry and dark berry liqueur flavors, chewy tannic grip and a long, vibrant finish. If this is Avril's idea of tannic in 2006, the final wine should be a supple beauty. Foudre #3 (the concentrated one, from 80-year-old vines cropped at15 hl/ha): Inky ruby. Rich cherry and cassis aromas, with a deep tapenade quality adding complexity. Sappy, sweet and packing major dark berry punch, this clocks in at 16.5% alcohol, but there's no obvious heat. An approximate blend: I hate doing this, but why not, said Avril, who doesn't believe that on-the-spot blends are accurate reflections of what winds up in the bottle. But this was his idea, not mine! Dark ruby. Powerful kirsch and blackcurrant aromas, with exotic licorice and fresh floral character expanding with air. Pliant dark berry and bitter cherry flavors carry through the long, sappy finish. A balanced, sweet powerhouse from this vantage point, with the concentration to age for at least a decade or two.

More Info

Rhone
1
100 (WA)

In Bond

£1,128.00

Wine Advocate (100)

One of the great vintages from this estate, surpassing even the 1990, 2000, 2001, 2003, and maybe the 2010 (time will tell with this one), the 2007 Chateauneuf du Pape from Vincent Avril delivers everything you could want from a wine. Full-bodied, intense and beautifully concentrated, with plenty of muscle and depth, it shows the hallmark elegance and purity of the estate, with sensational notes of kirsch liqueur, raspberries, incense, smoked meats and Asian spices. The blend is the normal 65% Grenache, 20% Mourvedre, 10% Syrah and the rest a mix of permitted varieties, brought up all in older foudre, and it's just now entering its prime drink window and has another two decades of longevity.

More Info

Rhone
1
18 (JR)

In Bond

£807.00

Jancis Robinson (18)

Dusty, dried spice nose with lots of energy. Lovely sweetness and fluidity. Already fun to drink with an edge of animal but no suggestion of brett. Very clean and fruity and sweet. Transparent. Already lovely. And somehow it seems refreshing.

More Info

Rhone
1
18 (JR)

In Bond

£364.00

Jancis Robinson (18)

Dusty, dried spice nose with lots of energy. Lovely sweetness and fluidity. Already fun to drink with an edge of animal but no suggestion of brett. Very clean and fruity and sweet. Transparent. Already lovely. And somehow it seems refreshing.

More Info

Rhone
1
96 (DC)

In Bond

£308.00

Decanter (96)

More Mourvèdre than usual this year, and tiny yields of just 13hl/ha. Pretty red fruits, damson, wild strawberry and raspberry on the nose. Violet top notes and a distinctly spicy side. Medium to full-bodied, with some darker fruit and firm tannins that ride in on the long, juicy finish – dry but not drying. Drinking Window 2016 – 2028

More Info

Rhone
1
95 (DC)

In Bond

£581.00

Decanter (95)

Paul and Vincent Avril, a father and son team, established themselves as one of the finest producers of Châteauneuf-du-Pape. Despite being predominantly Grenache, it is reminiscent of an elegant northern Rhône Syrah with the texture of a Pinot. With a medium bodied intensity, it has a beautiful red fruit expression with some savoury notes. Harmony, finesse and elegance are probably the three words that best describe this beauty. One for the cellar.

More Info

Rhone
1
95 (DC)

In Bond

£327.00

Decanter (95)

Paul and Vincent Avril, a father and son team, established themselves as one of the finest producers of Châteauneuf-du-Pape. Despite being predominantly Grenache, it is reminiscent of an elegant northern Rhône Syrah with the texture of a Pinot. With a medium bodied intensity, it has a beautiful red fruit expression with some savoury notes. Harmony, finesse and elegance are probably the three words that best describe this beauty. One for the cellar.

More Info

Rhone
1
98 (WS)

In Bond

£1,193.00

Wine Spectator (98)

This offers a drop-dead gorgeous core of cassis and raspberry pâte de fruit flavors that hold center stage but still allow notes of Lapsang souchong tea, anise, incense and shiso leaf to chime in. Very long, with a sublime feel through the mineral-tinged finish. So seductive already, but this should cruise in the cellar. Drink now through 2040. 6,000 cases made.

More Info

Rhone
2
98 (WS)

In Bond

£553.00

Wine Spectator (98)

This offers a drop-dead gorgeous core of cassis and raspberry pâte de fruit flavors that hold center stage but still allow notes of Lapsang souchong tea, anise, incense and shiso leaf to chime in. Very long, with a sublime feel through the mineral-tinged finish. So seductive already, but this should cruise in the cellar. Drink now through 2040. 6,000 cases made.

More Info

Rhone
1
98 (WS)

In Bond

£1,012.00

Wine Spectator (98)

This offers a drop-dead gorgeous core of cassis and raspberry pâte de fruit flavors that hold center stage but still allow notes of Lapsang souchong tea, anise, incense and shiso leaf to chime in. Very long, with a sublime feel through the mineral-tinged finish. So seductive already, but this should cruise in the cellar. Drink now through 2040. 6,000 cases made.

More Info

Rhone
1
98 (WS)

In Bond

£451.00

Wine Spectator (98)

This offers a drop-dead gorgeous core of cassis and raspberry pâte de fruit flavors that hold center stage but still allow notes of Lapsang souchong tea, anise, incense and shiso leaf to chime in. Very long, with a sublime feel through the mineral-tinged finish. So seductive already, but this should cruise in the cellar. Drink now through 2040. 6,000 cases made.

More Info

Rhone
3
100 (JD)

In Bond

£1,081.00

Jeb Dunnuck (100)

Another perfect wine from this brilliant estate is the 2016 Châteauneuf-du-Pape, which matches the otherworldly 2007. A classic blend of 60% Grenache, 30% Mourvèdre and 10% Syrah brought up all in old foudre, this beauty's deep purple color is followed by a mammoth bouquet of kirsch liqueur, black currants, blueberries, Asian spices, and garrigue. Full-bodied, concentrated, and powerful, it nevertheless is as graceful as a ballerina on the palate and has ultra-fine tannins, a silky, seamless texture, and a finish that just won't quit. Hats off to vigneron Paul-Vincent Avril!

More Info

Rhone
1
100 (JD)

In Bond

£645.00

Jeb Dunnuck (100)

Another perfect wine from this brilliant estate is the 2016 Châteauneuf-du-Pape, which matches the otherworldly 2007. A classic blend of 60% Grenache, 30% Mourvèdre and 10% Syrah brought up all in old foudre, this beauty's deep purple color is followed by a mammoth bouquet of kirsch liqueur, black currants, blueberries, Asian spices, and garrigue. Full-bodied, concentrated, and powerful, it nevertheless is as graceful as a ballerina on the palate and has ultra-fine tannins, a silky, seamless texture, and a finish that just won't quit. Hats off to vigneron Paul-Vincent Avril!

More Info

Rhone
1
100 (JD)

In Bond

£1,305.00

Jeb Dunnuck (100)

Another perfect wine from this brilliant estate is the 2016 Châteauneuf-du-Pape, which matches the otherworldly 2007. A classic blend of 60% Grenache, 30% Mourvèdre and 10% Syrah brought up all in old foudre, this beauty's deep purple color is followed by a mammoth bouquet of kirsch liqueur, black currants, blueberries, Asian spices, and garrigue. Full-bodied, concentrated, and powerful, it nevertheless is as graceful as a ballerina on the palate and has ultra-fine tannins, a silky, seamless texture, and a finish that just won't quit. Hats off to vigneron Paul-Vincent Avril!

More Info

Rhone
1
100 (JD)

In Bond

£495.00

Jeb Dunnuck (100)

Another perfect wine from this brilliant estate is the 2016 Châteauneuf-du-Pape, which matches the otherworldly 2007. A classic blend of 60% Grenache, 30% Mourvèdre and 10% Syrah brought up all in old foudre, this beauty's deep purple color is followed by a mammoth bouquet of kirsch liqueur, black currants, blueberries, Asian spices, and garrigue. Full-bodied, concentrated, and powerful, it nevertheless is as graceful as a ballerina on the palate and has ultra-fine tannins, a silky, seamless texture, and a finish that just won't quit. Hats off to vigneron Paul-Vincent Avril!

More Info

Rhone
2
98+ (JD)

In Bond

£745.00

Jeb Dunnuck (98+)

One of the strongest wines in the vintage is the 2017 Châteauneuf Du Pape from Vincent Avril. This beauty has everything you could ask for. As with the 2018, the blend is heavily shifted toward Mourvèdre, and it offers a mammoth bouquet of black cherries, graphite, cured meats, Asian spices, and assorted garrigue-like nuances. Deep, full-bodied, and concentrated, it stays straight and focused on the palate (whereas the 2016 is more expansive and voluptuous), with a stacked mid-palate, ripe, silky tannins, and fabulous length. You're going to want bottles of this in the cellar, and comparing the 2007, 2010, 2016, and 2017 over the coming two decades is going to be a treat.

More Info

Rhone
2
98+ (JD)

In Bond

£355.00

Jeb Dunnuck (98+)

One of the strongest wines in the vintage is the 2017 Châteauneuf Du Pape from Vincent Avril. This beauty has everything you could ask for. As with the 2018, the blend is heavily shifted toward Mourvèdre, and it offers a mammoth bouquet of black cherries, graphite, cured meats, Asian spices, and assorted garrigue-like nuances. Deep, full-bodied, and concentrated, it stays straight and focused on the palate (whereas the 2016 is more expansive and voluptuous), with a stacked mid-palate, ripe, silky tannins, and fabulous length. You're going to want bottles of this in the cellar, and comparing the 2007, 2010, 2016, and 2017 over the coming two decades is going to be a treat.

More Info

Rhone
2
96 (JD)

In Bond

£710.00

Jeb Dunnuck (96)

Due to devastating yields, there's not much of the 2018 Châteauneuf Du Pape to go around, but it's going to be worth the extra effort to track down. Based on 50% Grenache, 40% Mourvèdre, and the rest Syrah (and a splash of other permitted varieties), it offers a textbook, classic Châteauneuf du Pape nose of mulled red and black fruits, Provençal garrigue, ground pepper, and saddle leather. These all carry to a medium to full-bodied Clos des Papes that has thrillingly polished tannins, flawless balance, and a great finish. Made in a style similar to the 1999, 2004, and maybe a kiss of the 2006, it has the beautiful elegance (again, a Grand Cru Burgundy comes to mind) paired with plenty of intensity and length. I doubt it will shut down and it's going to evolve nicely for 15-20 years or more.

More Info

Rhone
2
96 (JD)

In Bond

£382.00

Jeb Dunnuck (96)

Due to devastating yields, there's not much of the 2018 Châteauneuf Du Pape to go around, but it's going to be worth the extra effort to track down. Based on 50% Grenache, 40% Mourvèdre, and the rest Syrah (and a splash of other permitted varieties), it offers a textbook, classic Châteauneuf du Pape nose of mulled red and black fruits, Provençal garrigue, ground pepper, and saddle leather. These all carry to a medium to full-bodied Clos des Papes that has thrillingly polished tannins, flawless balance, and a great finish. Made in a style similar to the 1999, 2004, and maybe a kiss of the 2006, it has the beautiful elegance (again, a Grand Cru Burgundy comes to mind) paired with plenty of intensity and length. I doubt it will shut down and it's going to evolve nicely for 15-20 years or more.

More Info

Rhone
2
99 (WCI)

In Bond

£816.00

The Wine Cellar Insider (99)

Rich, supple, deep, intense and complex, this is stunning from the get go. One sniff of all that gorgeous, spicy kirsch, herbs, peppery spice and mélange of red fruits and you're hooked. If that wasn't enough, the silky, supple, elegant, fresh palate presence will seal the deal, finishing with its layers of deep, red fruits. This wine should age and evolve for 2-3 decades with ease. The wine is a blend of 45% Grenache, 40% Mourvedre, 10% Syrah and the remaining 5% consists of various, allowable grape varieties. The grapes are as always 100% destemmed.

More Info

Rhone
2
99 (WCI)

In Bond

£334.00

The Wine Cellar Insider (99)

Rich, supple, deep, intense and complex, this is stunning from the get go. One sniff of all that gorgeous, spicy kirsch, herbs, peppery spice and mélange of red fruits and you're hooked. If that wasn't enough, the silky, supple, elegant, fresh palate presence will seal the deal, finishing with its layers of deep, red fruits. This wine should age and evolve for 2-3 decades with ease. The wine is a blend of 45% Grenache, 40% Mourvedre, 10% Syrah and the remaining 5% consists of various, allowable grape varieties. The grapes are as always 100% destemmed.

More Info

Rhone
1
99 (WCI)

In Bond

£375.00

The Wine Cellar Insider (99)

Rich, supple, deep, intense and complex, this is stunning from the get go. One sniff of all that gorgeous, spicy kirsch, herbs, peppery spice and mélange of red fruits and you're hooked. If that wasn't enough, the silky, supple, elegant, fresh palate presence will seal the deal, finishing with its layers of deep, red fruits. This wine should age and evolve for 2-3 decades with ease. The wine is a blend of 45% Grenache, 40% Mourvedre, 10% Syrah and the remaining 5% consists of various, allowable grape varieties. The grapes are as always 100% destemmed.

More Info

Rhone
1
98 (WCI)

In Bond

£708.00

The Wine Cellar Insider (98)

Flowers are the first thing you notice before discovering all the spice, cloves, kirsch, and dark cherries on the nose. On the palate, the wine is silky, elegant, fresh, supple, and refined. The kirsch shows a beautiful purity and spicy character, along with its refined tannins and peppery strawberries that kick in at the end of the finish. The wine is a blend of 55% Grenache, 30% Mourvedre, and 10% Syrah with the remaining 5% consisting of various, allowable grape varieties. The grapes are as always 100% destemmed. The production is quite low this year at only 25 hectoliters per hectare. The wine is 15.2% ABV, but you do not sense any heat.

More Info

Rhone
3
98 (WCI)

In Bond

£344.00

The Wine Cellar Insider (98)

Flowers are the first thing you notice before discovering all the spice, cloves, kirsch, and dark cherries on the nose. On the palate, the wine is silky, elegant, fresh, supple, and refined. The kirsch shows a beautiful purity and spicy character, along with its refined tannins and peppery strawberries that kick in at the end of the finish. The wine is a blend of 55% Grenache, 30% Mourvedre, and 10% Syrah with the remaining 5% consisting of various, allowable grape varieties. The grapes are as always 100% destemmed. The production is quite low this year at only 25 hectoliters per hectare. The wine is 15.2% ABV, but you do not sense any heat.

More Info

Rhone
1
98 (WCI)

In Bond

£346.00

The Wine Cellar Insider (98)

Flowers are the first thing you notice before discovering all the spice, cloves, kirsch, and dark cherries on the nose. On the palate, the wine is silky, elegant, fresh, supple, and refined. The kirsch shows a beautiful purity and spicy character, along with its refined tannins and peppery strawberries that kick in at the end of the finish. The wine is a blend of 55% Grenache, 30% Mourvedre, and 10% Syrah with the remaining 5% consisting of various, allowable grape varieties. The grapes are as always 100% destemmed. The production is quite low this year at only 25 hectoliters per hectare. The wine is 15.2% ABV, but you do not sense any heat.

More Info

Rhone
5
18 (JR)

In Bond

£613.00

Jancis Robinson (18)

Leather and spiced notes, pure with good fresh vivacity on the nose. The palate is ripe and seductive, layered with forest fruits, dark spiced figs. Attractive refreshing acidity, red fruits and a wild garrigue savoury Mourvèdre note – the tannins are supple and silky – dark forest-fruits finish which is broad, ample and opulent but always with a finesse of tannins and a savoury liquorice mineral note.

More Info

Rhone
1
18 (JR)

In Bond

£330.00

Jancis Robinson (18)

Leather and spiced notes, pure with good fresh vivacity on the nose. The palate is ripe and seductive, layered with forest fruits, dark spiced figs. Attractive refreshing acidity, red fruits and a wild garrigue savoury Mourvèdre note – the tannins are supple and silky – dark forest-fruits finish which is broad, ample and opulent but always with a finesse of tannins and a savoury liquorice mineral note.

More Info

Rhone
1
18 (JR)

In Bond

£457.00

Jancis Robinson (18)

Leather and spiced notes, pure with good fresh vivacity on the nose. The palate is ripe and seductive, layered with forest fruits, dark spiced figs. Attractive refreshing acidity, red fruits and a wild garrigue savoury Mourvèdre note – the tannins are supple and silky – dark forest-fruits finish which is broad, ample and opulent but always with a finesse of tannins and a savoury liquorice mineral note.

More Info

Rhone
3
18 (JR)

In Bond

£721.00

Jancis Robinson (18)

Leather and spiced notes, pure with good fresh vivacity on the nose. The palate is ripe and seductive, layered with forest fruits, dark spiced figs. Attractive refreshing acidity, red fruits and a wild garrigue savoury Mourvèdre note – the tannins are supple and silky – dark forest-fruits finish which is broad, ample and opulent but always with a finesse of tannins and a savoury liquorice mineral note.

More Info