Henschke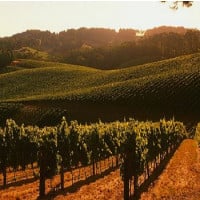 About Henschke
Founded over 150 years ago by Johann Christian Henschke, this legendary estate has passed down through several generations in an unbroken line of dedicated and talented Henschke vignerons. Today, Stephen Henschke is masterfully shepherding his ancestorial property to continued heights through the range of stunning cuvées from amongst the best vineyards in Australia.
One of the definitive names in the vinous world, Henschke is a legendary Australian producer who is locked in a perpetual championship bout against Penfolds for the title of "Australia's finest wine producer".
Viniculture
Whilst its formidable rival Penfolds has mastered the art of blending Australia's exquisite terroir, Henschke has followed a more Burgundian path. Now headed by Stephen and his wife Prue, the fifth generation in the family, the family estate boasts a long history of over 140 years. Prue's viticultural management has revitalised production on their old vines and they are now regarded as one of the top producers in Australia with their wines becoming highly collectable.
Maintaining a focus on the blending of varietals, this mythical estate crafts breath-taking expressions of single-vineyards conveying an unrivalled sense of time and place. Few producers across the globe could hope to match not only the excellence of Henschke's offerings, but their faultless consistency also – there is barely a bottle of Henschke ever made that one would not consider being at the very highest level.