Domaine Jacques-Frédéric Mugnier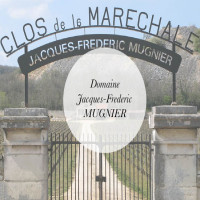 About Domaine Jacques-Frédéric Mugnier
Frédéric Mugnier, a liquor producer in Dijon, founded the domaine which still bears his surname in 1863, starting with some of the best plots in Chambolle-Musigny and Nuits-Saint-Georges. Badly hit by the economic crisis in the 1930s, Mugnier sold the liquor business and leased out the vineyards. As the domaine recovered, the estate regained full control of their vineyards after the leasing contracts ended. Coming full circle, Domaine Jacques-Frédéric Mugnier is currently managed by Frédéric Mugnier, the fifth generation who takes the same name as the founding father of the estate.
The latest plot to return to the estate (in 2004) was Clos de la Maréchale. Spanning some 9 hectares, the Clos de la Maréchale is one of the largest monopoles in Côte d'Or, with an average vine age over 50 years old. With Frédéric Mugnier asserting full control since 2004, his first vintage to be scored was the 2005, which quickly won warm praise from William Kelley.
There are no products matching the selection.