Keermont Estate
About Keermont Estate
Keermont Vineyards is a boutique wine estate dramatically situated on some of the world's most ancient soils on the slopes of the Helderberg Mountain in the famous vinous region of Stellenbosch. The deep-red, clay-rich soils here combine with an amazing climate to form some of the most enviable terroir in the world.

Their aim, to produce wines that reflect the natural wonder and beauty of their remarkable position is an ambitious one, but they have managed to craft a stable of wines that convey a world-class pedigree combined with a uniquely Stellenbosch signature. Martin has been quick to note the exceptional quality of wines released by Keermont Estate in recent years, whilst also highlighting the immense talent that is superstar winemaker, Alex Starey:

"Winemaker Alex Starey has steered this Stellenbosch producer into the top league in recent years" - Neal Martin (Vinous)

The Keermont Single Vineyard Series was created to highlight the superb quality and individual character of the wines produced from particular vineyard parcels on the farm. The Topside Syrah vineyard is situated high up on the West facing mid-slopes of the Stellenbosch Mountain range even higher at 350 meters, with the elevation, soil and aspect all contribute to the spicy character and fine tannin structure of this wine. Steepside Syrah sits at an elevation of 300 meters, planted in 2005 on the steep slopes of the Helderberg Mountain range, the combination of deep granitic soils and the intensity of the sunshine on the North facing ridge allows the vineyard to produce wines with power and structure.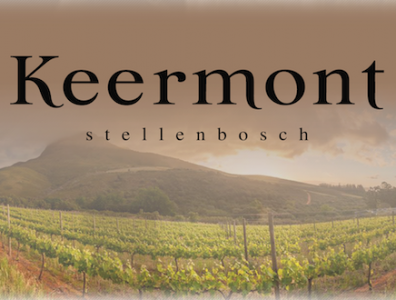 Name
Price Low
Price High
Year (Old)
Year (New)
Prices:
Product Name
Region
Qty
Score
Price

Coastal Region
1
95 (VN)

Inc. VAT

£252.04

Vinous (95)

The maiden 2015 Amphitheatre has an intense bouquet of dark cherries, star anise, camphor and wild heather scents, all well defined and expressive. The palate is medium-bodied with supple tannins and fleshy ripe red fruit laced with white pepper and sage, fanning out wonderfully toward the finish. This is a beautiful maiden release, exuding breeding and class, from Alex Starey at Keermont.

More Info

Coastal Region
1
95 (VN)

Inc. VAT

£165.64

Vinous (95)

The 2016 Cabernet Sauvignon is blended with 7% Malbec and 6% Cabernet Franc and spent 22 months in seasoned French oak. It has a classy bouquet of expressive red berry fruit, cedar and light undergrowth aromas that leans toward the Left Bank. The palate is medium-bodied with great sapidity right from the start. The tannins are extremely fine here, and the finish fans out gloriously with just enough bite to tempt you back for another sip. This is an outstanding Cabernet from winemaker Alex Starey.

More Info

Coastal Region
1
95 (TA)

Inc. VAT

£250.84

Tim Atkin MW (95)

This world-class Syrah hails from a 0.7-hectare parcel planted on a ridge in 2005. Made with no stems in 2016 – the wine normally sees 15% whole bunches - it's like a Cape Côte Rôtie, all perfume, nuance and texture, with notes of ginger spice, barbecued meat and some ferrous grip. 2021-28

More Info

Coastal Region
1
94 (TA)

Inc. VAT

£169.24

Tim Atkin MW (94)

Alex Starey is better known for his reds than his whites, but this cuvée of Chenin Blanc with 45% Sauvignon Blanc, Chardonnay, Viognier, Marsanne and Roussanne (the last two included for the first time) is wonderful too. Very much a southern Rhône style, it's savoury and herbal, with notes of honeysuckle, stone fruit and citrus, deftly framed by oak.

More Info

Coastal Region
1
94 (TA)

Inc. VAT

£232.84

Tim Atkin MW (94)

This is one of two current releases of Terrasse, produced from an assemblage of Chenin Blanc and 39% Chardonnay, Sauvignon Blanc and Viognier. Wax and honeysuckle aromas progress into a tangy, focused, herbal palate, with some stony reduction and a textured finish. 2021-26

More Info

Coastal Region
3
95 (CE)

Inc. VAT

£122.44

Christian Eedes (95)

55% Chenin Blanc, 18% Chardonnay, 16% Sauvignon Blanc, 10% Viognier and 1% Roussanne. Expressive aromatics of flowers, herbs, citrus and peach plus a slight nuttiness while the palate shows good fruit expression and tangy acidity – plenty of detail, the finish long and dry.

More Info
Product Name
Region
Qty
Score
Price

Coastal Region
1
95 (VN)

In Bond

£194.00

Vinous (95)

The maiden 2015 Amphitheatre has an intense bouquet of dark cherries, star anise, camphor and wild heather scents, all well defined and expressive. The palate is medium-bodied with supple tannins and fleshy ripe red fruit laced with white pepper and sage, fanning out wonderfully toward the finish. This is a beautiful maiden release, exuding breeding and class, from Alex Starey at Keermont.

More Info

Coastal Region
1
95 (VN)

In Bond

£122.00

Vinous (95)

The 2016 Cabernet Sauvignon is blended with 7% Malbec and 6% Cabernet Franc and spent 22 months in seasoned French oak. It has a classy bouquet of expressive red berry fruit, cedar and light undergrowth aromas that leans toward the Left Bank. The palate is medium-bodied with great sapidity right from the start. The tannins are extremely fine here, and the finish fans out gloriously with just enough bite to tempt you back for another sip. This is an outstanding Cabernet from winemaker Alex Starey.

More Info

Coastal Region
1
95 (TA)

In Bond

£193.00

Tim Atkin MW (95)

This world-class Syrah hails from a 0.7-hectare parcel planted on a ridge in 2005. Made with no stems in 2016 – the wine normally sees 15% whole bunches - it's like a Cape Côte Rôtie, all perfume, nuance and texture, with notes of ginger spice, barbecued meat and some ferrous grip. 2021-28

More Info

Coastal Region
1
94 (TA)

In Bond

£125.00

Tim Atkin MW (94)

Alex Starey is better known for his reds than his whites, but this cuvée of Chenin Blanc with 45% Sauvignon Blanc, Chardonnay, Viognier, Marsanne and Roussanne (the last two included for the first time) is wonderful too. Very much a southern Rhône style, it's savoury and herbal, with notes of honeysuckle, stone fruit and citrus, deftly framed by oak.

More Info

Coastal Region
1
94 (TA)

In Bond

£178.00

Tim Atkin MW (94)

This is one of two current releases of Terrasse, produced from an assemblage of Chenin Blanc and 39% Chardonnay, Sauvignon Blanc and Viognier. Wax and honeysuckle aromas progress into a tangy, focused, herbal palate, with some stony reduction and a textured finish. 2021-26

More Info

Coastal Region
3
95 (CE)

In Bond

£86.00

Christian Eedes (95)

55% Chenin Blanc, 18% Chardonnay, 16% Sauvignon Blanc, 10% Viognier and 1% Roussanne. Expressive aromatics of flowers, herbs, citrus and peach plus a slight nuttiness while the palate shows good fruit expression and tangy acidity – plenty of detail, the finish long and dry.

More Info
Name
Price Low
Price High
Year (Old)
Year (New)