Château Léoville Barton
Château Léoville Barton
Château Léoville Barton is a Saint-Julien estate, one of just fifteen Deuxièmes Crus (Second Growths) in the original 1855 Classification. Along with Château Léoville-Las Cases and Château Léoville-Poyferré, Léoville Barton was once part of the vast Léoville estate. The estate we now know at Léoville Barton was purchased by Hugh Barton in 1826. It is still owned by the Barton family, who were originally an Irish descent. The current owner Anthony Barton began running the estate in 1983, along with its sister property Château Langoa Barton.
Certainly no dinosaur, the Bartons simply uphold certain principles which transformed Bordeaux into the world's most important fine wine region whilst embracing advances to improve the quality of their already exceptional wines. Rarely green-harvesting and sticking firmly to a classical St-Julien profile of marrying elegance with power, Anthony Barton's daughter Mélanie describes the property's philosophy as "never to over-complicate things".
Viniculture
Planted to 74% Cabernet Sauvignon, 23% Merlot and 3% Cabernet Franc, the 51 hectares which constitute Léoville Barton are situated on peyrosols and clay-gravel soils in the increasingly sought-after commune of St-Julien. It was perhaps the Château's inconsistency in decades gone by that hindered its rise to the forefront of the Bordeaux fine wine scene, but these issues have evaporated after Anthony Barton's leadership and vintage-after-vintage this historic label is one of the best wines in its class.
Many people don't know that Léoville Barton actually doesn't have its own château, and the beautiful façade depicted on its label is actually that of Château Langoa Barton! Léoville Barton's 116 acres (47 ha) of vineyards are located in the central part of the appellation along the Gironde river. The soil composition is mostly gravel with a subsoil of clay. The plantings are 72% Cabernet Sauvignon, 20% Merlot, and 8% Cabernet Franc.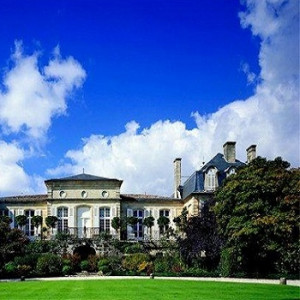 Name
Price Low
Price High
Year (Old)
Year (New)
Prices:
Product Name
Region
Qty
Score
Price

Bordeaux
1
84 (WA)

Inc. VAT

£1,629.60

Wine Advocate (84)

This medium-bodied wine has an attractive spicy, black currant fruitiness, melted tannin, and a decent finish. The 1981 is a good wine, but it lacks excitement and is clearly outdistanced by several other St.-Juliens in this vintage. Anticipated maturity: Now. Last tasted, 2/89.

More Info

Bordeaux
1
93.0

Inc. VAT

£2,342.40

A restrained, elegant style of Bordeaux for those who enjoy older claret to be a bit leaner and more austere. Definitely a food wine and one which has finally arrived in its drinking window after a long journey through dormancy.

More Info

Bordeaux
1
88 (WA)

Inc. VAT

£603.64

Wine Advocate (88)

It is no secret that Anthony Barton's efforts over the last decade at his St.-Julien estate, Leoville-Barton, is resulting in terrific wines at still reasonable prices. This estate has been extremely successful in recent vintages. One of the biggest, richest, most impressive wines of the vintage, Leoville-Barton's 1993 reveals a saturated black/purple color, dense, foresty, rich, blackcurrant, and chocolatey aromas and flavors, excellent ripeness and depth, good glycerin, and hard tannin in the finish. This is a backward, exceptionally well-endowed 1993 that needs another 5-7 years of cellaring. It should keep for 20 years.

More Info

Bordeaux
1
95.0

Inc. VAT

£1,454.40

Bordeaux
1
90 (VN (ST))

Inc. VAT

£960.83

Vinous - Stephen Tanzer (90)

Deep ruby-red. Black cherry, blackcurrant and graphite on the nose. Fresh and intensely flavored; dense and thick for the vintage but with an essential gentleness. Finishes fresh and long, with tannins covered by fruit. Excellent for the vintage.

More Info

Bordeaux
1
94 (WS)

Inc. VAT

£1,119.67

Wine Spectator (94)

Lovely aromas to this, with currants and raspberries galore. Full- to medium-bodied, with a good core of fruit in the midpalate, fine tannins and a medium finish. Scores finesse and class for the Médoc in '98. Score range: 90-94

More Info

Bordeaux
10
95.0

Inc. VAT

£1,416.07

Bordeaux
1
98.0

Inc. VAT

£1,386.07

Bordeaux
1
98 (JS)

Inc. VAT

£1,700.47

James Suckling (98)

This has intense aromas of souis bois, mushroom, flowers, spices and ripe berry tart. Full and very rich, with layers of round tannins and intense flavors. This is opulent and wild. So good for a baby but wait until 2017.

More Info

Bordeaux
1
98.0

Inc. VAT

£1,532.47

Bordeaux
1
98.0

Inc. VAT

£1,032.07

Bordeaux
1
96 (WE)

Inc. VAT

£1,052.47

Wine Enthusiast (96)

95-97 Barrel sample. New wood aromas, follow with solid, dark fruits. This is a powerful wine, which shows elegance and structure together and in balance. A beautiful wine for long-term aging.

More Info

Bordeaux
1
97 (WE)

Inc. VAT

£1,362.00

Wine Enthusiast (97)

Ripe, sweet but also intensely juicy, a delicious wine, full of sweetness and rich complexity. The new wood element is there, but just brings out the beauty of the fruit.

More Info

Bordeaux
1
97 (WE)

Inc. VAT

£1,222.06

Wine Enthusiast (97)

Ripe, sweet but also intensely juicy, a delicious wine, full of sweetness and rich complexity. The new wood element is there, but just brings out the beauty of the fruit.

More Info

Bordeaux
1
98 (WE)

Inc. VAT

£1,626.07

Wine Enthusiast (98)

97-99 A big, solid, wood powered wine. The power is all there, new wood offering an immense structure, while the acidity gives the necessary freshness. A solid wine, very concentrated, with an immensely long future.

More Info

Bordeaux
1
90 (WA)

Inc. VAT

£226.82

Wine Advocate (90)

The 2013 Léoville-Barton has a more backward bouquet compared to the Langoa-Barton 2013, but there is more perfume here with blackberry, a touch of sea spray and cold limestone. The palate is medium-bodied with ripe tannin, a crisp line of acidity with finesse and elegance on the finish, which is one of the best you'll find in Saint Julien. This finishes with a flourish after a conservative opening and it should yield a decade of pleasure, maybe more. This is a solid showing in a tough vintage.

More Info

Bordeaux
1
94 (VN (NM))

Inc. VAT

£1,138.87

Vinous - Neal Martin (94)

The 2014 Léoville Barton has a crisp, poised bouquet with graphite tinged black fruit, hints of crushed flower and clove, nicely define and gaining definition with aeration. The palate is medium-bodied with fine tannin, beautifully judged acidity, sophisticated and poised, fanning out with confidence towards the fresh, energetic finish. This is a succinct and beautifully crafted Saint Julien with many years of drinking enjoyment to give. Tasted blind at the annual Southwold tasting.

More Info

Bordeaux
1
94 (VN (NM))

Inc. VAT

£578.44

Vinous - Neal Martin (94)

The 2014 Léoville Barton has a crisp, poised bouquet with graphite tinged black fruit, hints of crushed flower and clove, nicely define and gaining definition with aeration. The palate is medium-bodied with fine tannin, beautifully judged acidity, sophisticated and poised, fanning out with confidence towards the fresh, energetic finish. This is a succinct and beautifully crafted Saint Julien with many years of drinking enjoyment to give. Tasted blind at the annual Southwold tasting.

More Info

Bordeaux
1
97 (JD)

Inc. VAT

£1,143.67

Jeb Dunnuck (97)

I absolutely loved the 2015 Léoville-Barton and this has everything you could want from a Left Bank Bordeaux. Cassis, smoked earth, graphite, tobacco leaf, and thrilling amounts of minerality all emerge from this inky colored, full-bodied, power-packed, brut of a Saint-Julien that holds everything together and stays pure, balanced and elegant on the palate. It has a lot of tannins, yet more than enough fruit. The 2015 is a blend of 86% Cabernet Sauvignon and 14% Merlot, brought up in 60% new French oak, and it needs 7-8 years of bottle age and will shine for 2-3 decades. Bravo!

More Info

Bordeaux
1
97 (JD)

Inc. VAT

£601.24

Jeb Dunnuck (97)

I absolutely loved the 2015 Léoville-Barton and this has everything you could want from a Left Bank Bordeaux. Cassis, smoked earth, graphite, tobacco leaf, and thrilling amounts of minerality all emerge from this inky colored, full-bodied, power-packed, brut of a Saint-Julien that holds everything together and stays pure, balanced and elegant on the palate. It has a lot of tannins, yet more than enough fruit. The 2015 is a blend of 86% Cabernet Sauvignon and 14% Merlot, brought up in 60% new French oak, and it needs 7-8 years of bottle age and will shine for 2-3 decades. Bravo!

More Info

Bordeaux
1
97 (WS)

Inc. VAT

£1,523.47

Wine Spectator (97)

This is so vivid as it brims with pastis-soaked plum, blackberry, black currant and blueberry paste flavors, all carried by a perfectly integrated brambly spine. Tar and ganache notes give the finish an extra kick while everything stays within the mouthwatering roasted apple wood frame. Both regal and rambunctious, this is St.-Julien to a T. Best from 2025 through 2040. Top wine of 2019.

More Info

Bordeaux
1
97 (WS)

Inc. VAT

£660.83

Wine Spectator (97)

This is so vivid as it brims with pastis-soaked plum, blackberry, black currant and blueberry paste flavors, all carried by a perfectly integrated brambly spine. Tar and ganache notes give the finish an extra kick while everything stays within the mouthwatering roasted apple wood frame. Both regal and rambunctious, this is St.-Julien to a T. Best from 2025 through 2040. Top wine of 2019.

More Info

Bordeaux
1
97 (WS)

Inc. VAT

£685.24

Wine Spectator (97)

This is so vivid as it brims with pastis-soaked plum, blackberry, black currant and blueberry paste flavors, all carried by a perfectly integrated brambly spine. Tar and ganache notes give the finish an extra kick while everything stays within the mouthwatering roasted apple wood frame. Both regal and rambunctious, this is St.-Julien to a T. Best from 2025 through 2040. Top wine of 2019.

More Info

Bordeaux
5
96 (WE)

Inc. VAT

£795.67

Wine Enthusiast (96)

This boldly tannic wine has a firm structure that gives it excellent aging potential. That's because the great blackberry fruits are just as prominent, offering a ripe, juicy character that is already succulent and delicious. Drink this wine from 2024.

More Info

Bordeaux
1
96 (WE)

Inc. VAT

£771.67

Wine Enthusiast (96)

This boldly tannic wine has a firm structure that gives it excellent aging potential. That's because the great blackberry fruits are just as prominent, offering a ripe, juicy character that is already succulent and delicious. Drink this wine from 2024.

More Info

Bordeaux
1
96 (WE)

Inc. VAT

£532.84

Wine Enthusiast (96)

This boldly tannic wine has a firm structure that gives it excellent aging potential. That's because the great blackberry fruits are just as prominent, offering a ripe, juicy character that is already succulent and delicious. Drink this wine from 2024.

More Info

Bordeaux
1
97 (JS)

Inc. VAT

£1,001.47

James Suckling (97)

Sweet berries, blackberries, raspberries and violets follow through to a full body with extremely creamy, polished tannins that caress the palate. It's really long and polished. Gorgeous finish. Drink after 2025.

More Info

Bordeaux
3
97 (JS)

Inc. VAT

£394.43

James Suckling (97)

Sweet berries, blackberries, raspberries and violets follow through to a full body with extremely creamy, polished tannins that caress the palate. It's really long and polished. Gorgeous finish. Drink after 2025.

More Info

Bordeaux
1
97 (JS)

Inc. VAT

£628.84

James Suckling (97)

Sweet berries, blackberries, raspberries and violets follow through to a full body with extremely creamy, polished tannins that caress the palate. It's really long and polished. Gorgeous finish. Drink after 2025.

More Info

Bordeaux
1
97 (JS)

Inc. VAT

£508.24

James Suckling (97)

Sweet berries, blackberries, raspberries and violets follow through to a full body with extremely creamy, polished tannins that caress the palate. It's really long and polished. Gorgeous finish. Drink after 2025.

More Info
Product Name
Region
Qty
Score
Price

Bordeaux
1
84 (WA)

Inc. VAT

£1,629.60

Wine Advocate (84)

This medium-bodied wine has an attractive spicy, black currant fruitiness, melted tannin, and a decent finish. The 1981 is a good wine, but it lacks excitement and is clearly outdistanced by several other St.-Juliens in this vintage. Anticipated maturity: Now. Last tasted, 2/89.

More Info

Bordeaux
1
93.0

Inc. VAT

£2,342.40

A restrained, elegant style of Bordeaux for those who enjoy older claret to be a bit leaner and more austere. Definitely a food wine and one which has finally arrived in its drinking window after a long journey through dormancy.

More Info

Bordeaux
1
88 (WA)

In Bond

£487.00

Wine Advocate (88)

It is no secret that Anthony Barton's efforts over the last decade at his St.-Julien estate, Leoville-Barton, is resulting in terrific wines at still reasonable prices. This estate has been extremely successful in recent vintages. One of the biggest, richest, most impressive wines of the vintage, Leoville-Barton's 1993 reveals a saturated black/purple color, dense, foresty, rich, blackcurrant, and chocolatey aromas and flavors, excellent ripeness and depth, good glycerin, and hard tannin in the finish. This is a backward, exceptionally well-endowed 1993 that needs another 5-7 years of cellaring. It should keep for 20 years.

More Info

Bordeaux
1
95.0

Inc. VAT

£1,454.40

Bordeaux
1
90 (VN (ST))

In Bond

£768.63

Vinous - Stephen Tanzer (90)

Deep ruby-red. Black cherry, blackcurrant and graphite on the nose. Fresh and intensely flavored; dense and thick for the vintage but with an essential gentleness. Finishes fresh and long, with tannins covered by fruit. Excellent for the vintage.

More Info

Bordeaux
1
94 (WS)

In Bond

£901.00

Wine Spectator (94)

Lovely aromas to this, with currants and raspberries galore. Full- to medium-bodied, with a good core of fruit in the midpalate, fine tannins and a medium finish. Scores finesse and class for the Médoc in '98. Score range: 90-94

More Info

Bordeaux
10
95.0

In Bond

£1,148.00

Bordeaux
1
98.0

In Bond

£1,123.00

Bordeaux
1
98 (JS)

In Bond

£1,385.00

James Suckling (98)

This has intense aromas of souis bois, mushroom, flowers, spices and ripe berry tart. Full and very rich, with layers of round tannins and intense flavors. This is opulent and wild. So good for a baby but wait until 2017.

More Info

Bordeaux
1
98.0

In Bond

£1,245.00

Bordeaux
1
98.0

In Bond

£828.00

Bordeaux
1
96 (WE)

In Bond

£845.00

Wine Enthusiast (96)

95-97 Barrel sample. New wood aromas, follow with solid, dark fruits. This is a powerful wine, which shows elegance and structure together and in balance. A beautiful wine for long-term aging.

More Info

Bordeaux
1
97 (WE)

Inc. VAT

£1,362.00

Wine Enthusiast (97)

Ripe, sweet but also intensely juicy, a delicious wine, full of sweetness and rich complexity. The new wood element is there, but just brings out the beauty of the fruit.

More Info

Bordeaux
1
97 (WE)

In Bond

£997.00

Wine Enthusiast (97)

Ripe, sweet but also intensely juicy, a delicious wine, full of sweetness and rich complexity. The new wood element is there, but just brings out the beauty of the fruit.

More Info

Bordeaux
1
98 (WE)

In Bond

£1,323.00

Wine Enthusiast (98)

97-99 A big, solid, wood powered wine. The power is all there, new wood offering an immense structure, while the acidity gives the necessary freshness. A solid wine, very concentrated, with an immensely long future.

More Info

Bordeaux
1
90 (WA)

In Bond

£181.00

Wine Advocate (90)

The 2013 Léoville-Barton has a more backward bouquet compared to the Langoa-Barton 2013, but there is more perfume here with blackberry, a touch of sea spray and cold limestone. The palate is medium-bodied with ripe tannin, a crisp line of acidity with finesse and elegance on the finish, which is one of the best you'll find in Saint Julien. This finishes with a flourish after a conservative opening and it should yield a decade of pleasure, maybe more. This is a solid showing in a tough vintage.

More Info

Bordeaux
1
94 (VN (NM))

In Bond

£917.00

Vinous - Neal Martin (94)

The 2014 Léoville Barton has a crisp, poised bouquet with graphite tinged black fruit, hints of crushed flower and clove, nicely define and gaining definition with aeration. The palate is medium-bodied with fine tannin, beautifully judged acidity, sophisticated and poised, fanning out with confidence towards the fresh, energetic finish. This is a succinct and beautifully crafted Saint Julien with many years of drinking enjoyment to give. Tasted blind at the annual Southwold tasting.

More Info

Bordeaux
1
94 (VN (NM))

In Bond

£466.00

Vinous - Neal Martin (94)

The 2014 Léoville Barton has a crisp, poised bouquet with graphite tinged black fruit, hints of crushed flower and clove, nicely define and gaining definition with aeration. The palate is medium-bodied with fine tannin, beautifully judged acidity, sophisticated and poised, fanning out with confidence towards the fresh, energetic finish. This is a succinct and beautifully crafted Saint Julien with many years of drinking enjoyment to give. Tasted blind at the annual Southwold tasting.

More Info

Bordeaux
1
97 (JD)

In Bond

£921.00

Jeb Dunnuck (97)

I absolutely loved the 2015 Léoville-Barton and this has everything you could want from a Left Bank Bordeaux. Cassis, smoked earth, graphite, tobacco leaf, and thrilling amounts of minerality all emerge from this inky colored, full-bodied, power-packed, brut of a Saint-Julien that holds everything together and stays pure, balanced and elegant on the palate. It has a lot of tannins, yet more than enough fruit. The 2015 is a blend of 86% Cabernet Sauvignon and 14% Merlot, brought up in 60% new French oak, and it needs 7-8 years of bottle age and will shine for 2-3 decades. Bravo!

More Info

Bordeaux
1
97 (JD)

In Bond

£485.00

Jeb Dunnuck (97)

I absolutely loved the 2015 Léoville-Barton and this has everything you could want from a Left Bank Bordeaux. Cassis, smoked earth, graphite, tobacco leaf, and thrilling amounts of minerality all emerge from this inky colored, full-bodied, power-packed, brut of a Saint-Julien that holds everything together and stays pure, balanced and elegant on the palate. It has a lot of tannins, yet more than enough fruit. The 2015 is a blend of 86% Cabernet Sauvignon and 14% Merlot, brought up in 60% new French oak, and it needs 7-8 years of bottle age and will shine for 2-3 decades. Bravo!

More Info

Bordeaux
1
97 (WS)

In Bond

£1,237.50

Wine Spectator (97)

This is so vivid as it brims with pastis-soaked plum, blackberry, black currant and blueberry paste flavors, all carried by a perfectly integrated brambly spine. Tar and ganache notes give the finish an extra kick while everything stays within the mouthwatering roasted apple wood frame. Both regal and rambunctious, this is St.-Julien to a T. Best from 2025 through 2040. Top wine of 2019.

More Info

Bordeaux
1
97 (WS)

In Bond

£540.00

Wine Spectator (97)

This is so vivid as it brims with pastis-soaked plum, blackberry, black currant and blueberry paste flavors, all carried by a perfectly integrated brambly spine. Tar and ganache notes give the finish an extra kick while everything stays within the mouthwatering roasted apple wood frame. Both regal and rambunctious, this is St.-Julien to a T. Best from 2025 through 2040. Top wine of 2019.

More Info

Bordeaux
1
97 (WS)

In Bond

£555.00

Wine Spectator (97)

This is so vivid as it brims with pastis-soaked plum, blackberry, black currant and blueberry paste flavors, all carried by a perfectly integrated brambly spine. Tar and ganache notes give the finish an extra kick while everything stays within the mouthwatering roasted apple wood frame. Both regal and rambunctious, this is St.-Julien to a T. Best from 2025 through 2040. Top wine of 2019.

More Info

Bordeaux
5
96 (WE)

In Bond

£631.00

Wine Enthusiast (96)

This boldly tannic wine has a firm structure that gives it excellent aging potential. That's because the great blackberry fruits are just as prominent, offering a ripe, juicy character that is already succulent and delicious. Drink this wine from 2024.

More Info

Bordeaux
1
96 (WE)

In Bond

£611.00

Wine Enthusiast (96)

This boldly tannic wine has a firm structure that gives it excellent aging potential. That's because the great blackberry fruits are just as prominent, offering a ripe, juicy character that is already succulent and delicious. Drink this wine from 2024.

More Info

Bordeaux
1
96 (WE)

In Bond

£428.00

Wine Enthusiast (96)

This boldly tannic wine has a firm structure that gives it excellent aging potential. That's because the great blackberry fruits are just as prominent, offering a ripe, juicy character that is already succulent and delicious. Drink this wine from 2024.

More Info

Bordeaux
1
97 (JS)

In Bond

£802.50

James Suckling (97)

Sweet berries, blackberries, raspberries and violets follow through to a full body with extremely creamy, polished tannins that caress the palate. It's really long and polished. Gorgeous finish. Drink after 2025.

More Info

Bordeaux
3
97 (JS)

In Bond

£318.00

James Suckling (97)

Sweet berries, blackberries, raspberries and violets follow through to a full body with extremely creamy, polished tannins that caress the palate. It's really long and polished. Gorgeous finish. Drink after 2025.

More Info

Bordeaux
1
97 (JS)

In Bond

£508.00

James Suckling (97)

Sweet berries, blackberries, raspberries and violets follow through to a full body with extremely creamy, polished tannins that caress the palate. It's really long and polished. Gorgeous finish. Drink after 2025.

More Info

Bordeaux
1
97 (JS)

In Bond

£407.50

James Suckling (97)

Sweet berries, blackberries, raspberries and violets follow through to a full body with extremely creamy, polished tannins that caress the palate. It's really long and polished. Gorgeous finish. Drink after 2025.

More Info