Tenuta Luce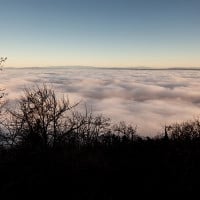 About Tenuta Luce
Tenuta Luce is a Montalcino collaboration between Robert Mondavi and Marchesi de' Frescobaldi - two of the biggest names in the US and Italian wine, respectively. Tenuta Luce can consider itself related through its founders to Opus One, Ornellaia, Masseto and, of course, its elder brother and Brunello neighbour CastelGiacondo. The pedigree of this wine was apparent 30 years ago. Since 2005, Lamberto Frescobaldi (the Frescobaldi family) has been the sole proprietors of Tenuta Luce. Tenuta Luce is created to express the fabulously varied and beautiful terroirs of Tuscany.
Tenuta Luce's Wines
Luce Della Vite is the finest wine produced by this remarkable estate, which saw its first vintage released in 1993, Luce was the first wine in Montalcino made by blending the roundness and softness of Merlot, from Montalcino vineyard plots planted in the 1970s, with the elegance and structure of Sangiovese.
There are no products matching the selection.