Morey-Coffinet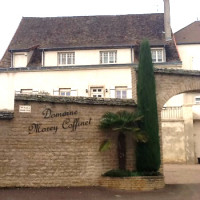 About Domaine Morey-Coffinet
Morey-Coffinet is the marriage between two great names in Chassagne-Montrachet and, as such, owns a fine array of vineyards. Inheriting his grandfather Morey's vineyards ensures he has some of the best vineyards in the Chassagne-Montrachet area.
Thibault Morey's white Burgundy are the epitome of elegance, restraint and sophistication. The concentration of the fruit with incredible density and intensity. Domaine Morey-Coffinet is renowned for its luxurious, silky texture.
There are no products matching the selection.