Muga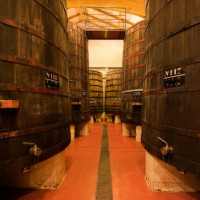 Bodegas Muga is a family-run firm founded in 1932 by Isaac Muga and Aurora Caño. The first wines were made in an underground cellar, until in 1968 they decided to set up their own winery in a beautiful old 19th-century town-house situated in the emblematic train station area in the town of Haro. Muga is one of the few Rioja houses to still retain its own cooperate.
Its outstanding feature is that it always uses the finest materials, combining tradition with the latest advances in winemaking so as always to give its wines the very best quality without losing authenticity. In allying the purest, time-honoured, family traditions with cutting edge wine-making technology, Bodegas Muga has successfully preserved its identity as a winery with individual personality and character.
There are no products matching the selection.