Patrick Piuze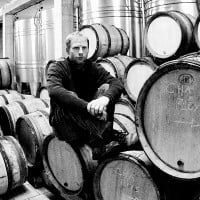 Originally from Montreal, Patrick Piuze's wine journey started when he was just 18 and met Marc Chapoutier. The great Rhône luminary obviously made an impression on young Patrick, because after working briefly in a wine bar in Canada he took the personal gamble to de-camp to Burgundy to pursue his passion for wine-making (in 2000). Piuze managed to land a position at Olivier Leflaive and worked also at Verget, before his own micro négociant business in Chablis in 2008.
Patrick Piuze is passionate about Chablis' special terroir and sources grapes from the best terroirs and the most meticulous growers. Patrick Piuze's knowledge of Chablis' terroirs runs deep, and his wines are pure expressions of Chardonnay. He is widely praised for achieving a balance between Chablis' characteristic minerality and Chardonnay's fleshy fruit.
There are no products matching the selection.