Scarecrow
About Scarecrow
Scarecrow is one of the top Napa Cabernet Sauvignon's and a standard bearer for the ultra-collectable Cult Californian wine. This goes toe to toe with the best Cabernets in the world, including fellow Napa legends Screaming Eagle and Harlan Estate, as well as the finest in Bordeaux, being likened to the illustrious Château Margaux.
Only around 2,000 cases are produced each year, and like all top Californian wines, most of the production is sold to their devoted, hugely oversubscribed mailing list. Little makes it out of the US. Supervised by the well-known and much-admired winemaking consultant Celia Welch, the Scarecrow estate "continues to turn out some of Napa's most profound Cabernet Sauvignons" – Robert Parker (Wine Advocate).
This 100% Cabernet Sauvignon comes from the historic vineyard in Rutherford AVA, thought to be the oldest vines left in Napa, with some going back to 1945.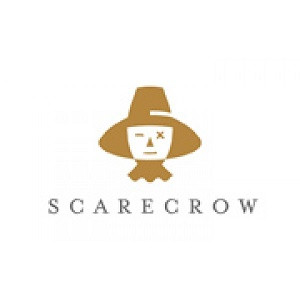 Name
Price Low
Price High
Year (Old)
Year (New)
Prices:
Product Name
Region
Qty
Score
Price

California
2
100 (JD)

Inc. VAT

£2,220.44

Jeb Dunnuck (100)

Possibly the wine of the vintage is the 2014 Cabernet Sauvignon which is a more elegant, seamless wine compared to the more brooding and backward 2015. Exhibiting a deep purple color and utterly heavenly notes of crème de cassis, blueberries, white flowers, and graphite, it hits the palate with full-bodied richness, insane purity of fruit, ultra-fine tannin, and a finish that won't quit. While a big, powerful wine, it's the purity of fruit and tannin quality that sets this incredible wine at the top of the pyramid. Drink it anytime over the coming 2-3 decades. Hats off to winemaker Celia Welch!

More Info

California
2
99 (WA)

Inc. VAT

£1,831.69

Wine Advocate (99)

Produced from 100% Cabernet Sauvignon, the 2015 Cabernet Sauvignon leaps from the glass with gorgeous floral notes of red roses and lilacs over a core of black and red cherries, crushed black currants and baking spices plus hints of iron ore and dusty earth. The voluptuous, rounded, soft and sexy fruit slinks across the palate with incredible seamlessness and expression. Make no mistake, it is full-bodied and decadently powerful, but with a myriad of aromatic nuances, finishing long, layered and boldly perfumed.

More Info

California
4
100 (JD)

Inc. VAT

£1,831.64

Jeb Dunnuck (100)

Scheduled to be released in March of this year, the deep ruby-colored 2016 Cabernet Sauvignon would give the 2015 Château Margaux (that's what leaped into my head as I tasted this) a run for its money and is an utterly perfect bottle of wine that does everything right. Made from 100% Cabernet Sauvignon from very old, dry farmed vines in what was previously known as the J.J. Cohn Vineyard, its deep purple color is followed by a heavenly perfume of blueberries, spring flowers, lead pencil, exotic spices, and graphite. Slightly more focused and poised than the M. Etain release, with full body, ultra-fine tannins, and no hard edges, it's a wine of incredible elegance paired with remarkable intensity, and it's rare to find a wine that marries both so effortlessly. As with the vast majority of truly great Cabernet Sauvignons, it's great today and will be great in 30 years.

More Info

California
1
100 (JD)

Inc. VAT

£1,345.60

Jeb Dunnuck (100)

Pure perfection in Napa Valley Cabernet Sauvignon, Scarecrow's 2018 reveals a dense purple hue as well as an incredible bouquet of pure crème de cassis, toasted spices, chocolate, darker currants, and graphite. This carries to a full-bodied, dense, off-the-charts sexy 2018 that has the vintage's purity and freshness backed up by flawless balance, a layered mouthfeel, and building yet elegant tannins. This cuvée is hard to resist given its texture and wealth of fruit, but it will ideally be given 3-5 years and should evolve for 30 years or more.

More Info
Product Name
Region
Qty
Score
Price

California
2
100 (JD)

In Bond

£1,844.00

Jeb Dunnuck (100)

Possibly the wine of the vintage is the 2014 Cabernet Sauvignon which is a more elegant, seamless wine compared to the more brooding and backward 2015. Exhibiting a deep purple color and utterly heavenly notes of crème de cassis, blueberries, white flowers, and graphite, it hits the palate with full-bodied richness, insane purity of fruit, ultra-fine tannin, and a finish that won't quit. While a big, powerful wine, it's the purity of fruit and tannin quality that sets this incredible wine at the top of the pyramid. Drink it anytime over the coming 2-3 decades. Hats off to winemaker Celia Welch!

More Info

California
2
99 (WA)

In Bond

£1,520.00

Wine Advocate (99)

Produced from 100% Cabernet Sauvignon, the 2015 Cabernet Sauvignon leaps from the glass with gorgeous floral notes of red roses and lilacs over a core of black and red cherries, crushed black currants and baking spices plus hints of iron ore and dusty earth. The voluptuous, rounded, soft and sexy fruit slinks across the palate with incredible seamlessness and expression. Make no mistake, it is full-bodied and decadently powerful, but with a myriad of aromatic nuances, finishing long, layered and boldly perfumed.

More Info

California
4
100 (JD)

In Bond

£1,520.00

Jeb Dunnuck (100)

Scheduled to be released in March of this year, the deep ruby-colored 2016 Cabernet Sauvignon would give the 2015 Château Margaux (that's what leaped into my head as I tasted this) a run for its money and is an utterly perfect bottle of wine that does everything right. Made from 100% Cabernet Sauvignon from very old, dry farmed vines in what was previously known as the J.J. Cohn Vineyard, its deep purple color is followed by a heavenly perfume of blueberries, spring flowers, lead pencil, exotic spices, and graphite. Slightly more focused and poised than the M. Etain release, with full body, ultra-fine tannins, and no hard edges, it's a wine of incredible elegance paired with remarkable intensity, and it's rare to find a wine that marries both so effortlessly. As with the vast majority of truly great Cabernet Sauvignons, it's great today and will be great in 30 years.

More Info

California
1
100 (JD)

In Bond

£1,115.00

Jeb Dunnuck (100)

Pure perfection in Napa Valley Cabernet Sauvignon, Scarecrow's 2018 reveals a dense purple hue as well as an incredible bouquet of pure crème de cassis, toasted spices, chocolate, darker currants, and graphite. This carries to a full-bodied, dense, off-the-charts sexy 2018 that has the vintage's purity and freshness backed up by flawless balance, a layered mouthfeel, and building yet elegant tannins. This cuvée is hard to resist given its texture and wealth of fruit, but it will ideally be given 3-5 years and should evolve for 30 years or more.

More Info
Name
Price Low
Price High
Year (Old)
Year (New)