Standish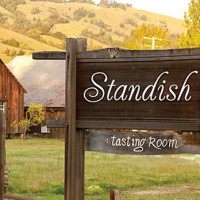 Dan Standish (who was the wine-maker at Torbreck until 1999) produces four different wines, each from a specific vineyard that represents a different part and style of the Barossa Valley. All the Standish range exemplify Dan's enormous passion for the reserved style of Rhône Valley Shiraz. His wines imitate this classic region.
The development of Dan Standish's Barossa winery has been awe-inspiring in the last few years. Although the small winery has yet to develop an international following like Penfolds, Clarendon Hills or Torbreck, this is only because Standish is a boutique winery making small quantities of wine that are not widely exported. Producing wines of premium quality that are every bit their equal, Standish's Shiraz are fantastic value as compared to other top Australian wineries.
There are no products matching the selection.