S. C. Pannell Shiraz Koomilya DC Block 2015 (6x75cl)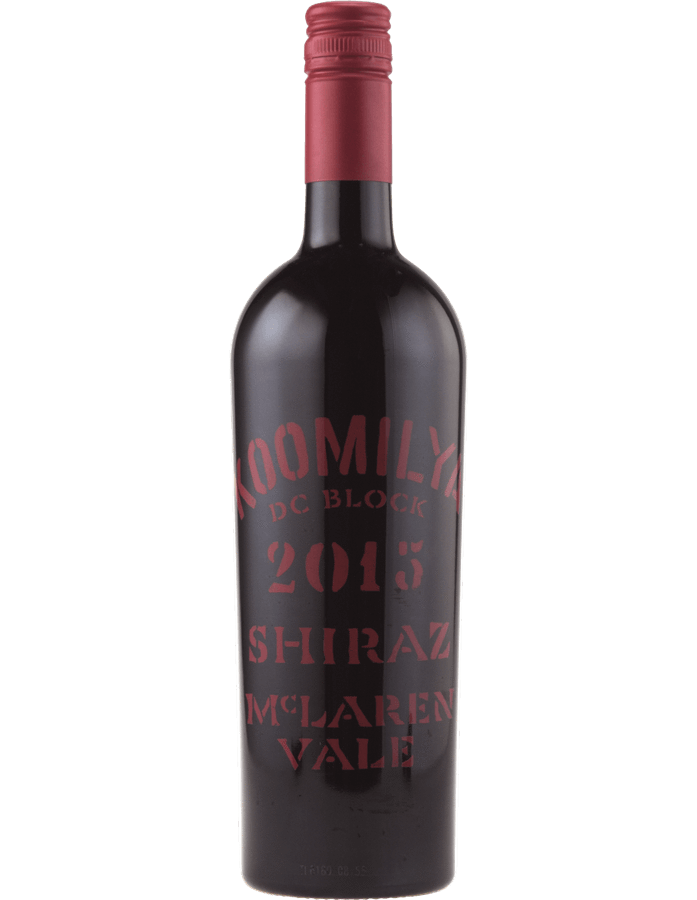 From a block of 80yo vines on the estate Koomilya Vineyard. Hand-picked, 10 days on skins, pressed to tank, thence to used puncheons for 14 months. Deeply coloured, this immediately sets the rules of the game as it looks back 50 years ensuring it is the fruit that speaks, not the winemaker, St Henri, not Grange. Black fruits, sombre notes of earth and persistent, but ripe, tannins fill the mouth. The future of this wine stretches out of the horizon of the mind.
Drinking Window: 2019 - 2050
Reviewer Name: James Halliday
Review Date: 1st August 2019
A captivating wine that marries the best of the region's supple, approachable shiraz style with a wealth of detail and astutely assembled tannin structure. The nose is bathed in ripe red berries, delivering a very nicely curated array of earthy and sweetly spicy complexity. The palate has a seductive allure as it is very supple and packed with fleshy, ripe red plums. The tannins are suspended in helix-like form and wrapped around a long core of plush, deep blackberries, red and dark plums. Deeper chocolate and plums to close. Superb. Drink or hold. This will cellar nicely.
Reviewer Name: James Suckling
Review Date: 10th December 2018
Comes from 80 year old vines, from Upper Tintara in the McLaren Vale, though of course, no mention can be made of Tintara on the label. Just one of those things. Like Kalmina. Like Stonewell. Like Polish Hill, without the River.

It's quite different to the JC block, although, of course, similar. Like siblings, perhaps. Here we have cherries steeped in brandy, mint, iron, juice of prune and plum, though freshness is not taken hostage as a result. Dense, a bit chewy, a little warmth, but like a hug from an old friend, long lost, but well met. Ink wells and old desks, brine and blackberry. Sweet and savoury on a long and umami finish. Terrific. Verity and integrity. It's a wonderful wine.
Reviewer Name: Gary Walsh
Review Date: 1st April 2020
The 2015 DC Block Shiraz comes from 80-year-old vines. From yields of only 1.5 tonnes per acre, it's densely concentrated without being heavy at all, just rich and tannic. Dense meaty, plummy flavors dominate this sturdy, muscular wine, which should easily age for 10-15 years.
Drinking Window: 2018 - 2030
Reviewer Name: Joe Czerwinski
Review Date: 31st January 2019
Details

Year

2015

Colour

Red

Country

Australia

Region

South Australia

Sub Region

McLaren Vale

Designation

Classification

Pack Size

6x75cl

ABV

14°

Drinking Window

2019 - 2050

Drinking Recommendation

Drinking Now, will improve

LWIN

176890720150600750

Reviews (4)

From a block of 80yo vines on the estate Koomilya Vineyard. Hand-picked, 10 days on skins, pressed to tank, thence to used puncheons for 14 months. Deeply coloured, this immediately sets the rules of the game as it looks back 50 years ensuring it is the fruit that speaks, not the winemaker, St Henri, not Grange. Black fruits, sombre notes of earth and persistent, but ripe, tannins fill the mouth. The future of this wine stretches out of the horizon of the mind.

Drinking Window: 2019 - 2050

Reviewer Name: James Halliday

Review Date: 1st August 2019

A captivating wine that marries the best of the region's supple, approachable shiraz style with a wealth of detail and astutely assembled tannin structure. The nose is bathed in ripe red berries, delivering a very nicely curated array of earthy and sweetly spicy complexity. The palate has a seductive allure as it is very supple and packed with fleshy, ripe red plums. The tannins are suspended in helix-like form and wrapped around a long core of plush, deep blackberries, red and dark plums. Deeper chocolate and plums to close. Superb. Drink or hold. This will cellar nicely.

Reviewer Name: James Suckling

Review Date: 10th December 2018

Comes from 80 year old vines, from Upper Tintara in the McLaren Vale, though of course, no mention can be made of Tintara on the label. Just one of those things. Like Kalmina. Like Stonewell. Like Polish Hill, without the River.

It's quite different to the JC block, although, of course, similar. Like siblings, perhaps. Here we have cherries steeped in brandy, mint, iron, juice of prune and plum, though freshness is not taken hostage as a result. Dense, a bit chewy, a little warmth, but like a hug from an old friend, long lost, but well met. Ink wells and old desks, brine and blackberry. Sweet and savoury on a long and umami finish. Terrific. Verity and integrity. It's a wonderful wine.

Reviewer Name: Gary Walsh

Review Date: 1st April 2020

The 2015 DC Block Shiraz comes from 80-year-old vines. From yields of only 1.5 tonnes per acre, it's densely concentrated without being heavy at all, just rich and tannic. Dense meaty, plummy flavors dominate this sturdy, muscular wine, which should easily age for 10-15 years.

Drinking Window: 2018 - 2030

Reviewer Name: Joe Czerwinski

Review Date: 31st January 2019

Producer

Stephen Pannell is one of Australia's most lauded wine-makers. In 2014, he won the Jimmy Watson trophy, the most prestigious wine award in Australia and in the same year, he started his eponymous winery which has rapidly become one of Australia's best. Using biodynamic methods to tend to his ancient dry-farmed vines he produces a range of superlative wines focused on traditional Rhône varietals. His deep love for Grenache has translated into some of the finest examples of the variety in the New World.

Value Comparison