Salon Le Mesnil 2002 (6x75cl)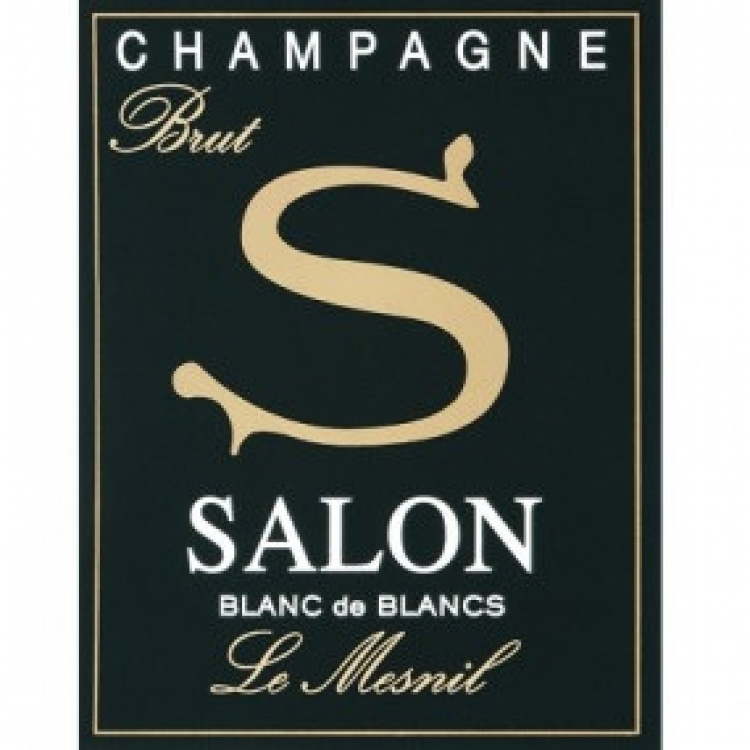 The 35th and most recent vintage of Salon since the house was founded in 1905 is memorable and magnificent. Made only from Chardonnay grown in the Grand Cru village of Le Mesnil-sur-Oger, it combines intense minerality, a crisp textured core and the beginnings of maturity. The depths of this wine, with its layers of fruit and steeliness, are superb. Even after 12 years, it still needs to age further. Drink from 2018.
Reviewer Name: Roger Voss
Review Date: 12th January 2014
Otherworldly in its piercing intensity, focus and sense of potential that is still remarkably yet to come, this is a staggeringly great Champagne. Superfine aromas of lemon and grapefruit plus commanding chalky minerals and an ethereal floral layer too, still very primary and unevolved. The palate is scintillating, moving with incredible velocity and lightning-like intensity - acidity is the driving force. Citrus flavors are locked in deep and the precision is almost impossible to comprehend, as is the length. Near perfect. Drink it in 10+ years.
Review Date: 10th July 2015
An iconic single-vineyard vintage Champagne from the famed Mesnil-sur-Oger grand cru village, made from 100% Chardonnay. The fabulous 2002 vintage was one of the best in recent years, and this Champagne possesses beautiful precision to its citrussy, mandarin fruit. It's a vinous style with an opulent mouthfeel and an incredibly long, crystalline finish - a scintillating, pure expression of Chardonnay that calls for turbot with a creamy sauce.
Read more at https://www.decanter.com/wine-reviews/france/champagne/salon-le-mesnil-cuvee-s-blanc-de-blancs-champagne-2002-5347#g11q5HDPH7VE7eH0.99
Drinking Window: 2018 - 2030
Reviewer Name: Yohan Castaing
Review Date: 5th December 2018
Intense and decongestant effect. Then so rich and nuanced on the palate. There's a delicacy here too! Starting tertiary notes underneath, with some hay and then real grip on the end. Very long with a fascinating narrative. So many layers of delicacy!
Drinking Window: 2016 - 2032
Review Date: 20th June 2019
Another highlight in this vertical, the 2002 Salon is also fascinating to taste after the 2004. Rich, opulent and intense, yet also very classic in the Salon house style, the 2002 possesses superb persistence and depth. The radiant vintage has softened the contours and given the wine fabulous depth to match its decidedly powerful personality. At the same time, the 2002 remains quite youthful. Next to the brighter and more finessed 2004, the 2002 offers more of a baritone-inflected expression of Chardonnay.
Drinking Window: 2016 - 2036
Reviewer Name: Antonio Galloni
Review Date: 1st June 2016
There's vibrancy and a sense of finesse to this rich and creamy Champagne, which is defined by racy acidity and a streak of chalky minerality. Offers an expansive palate of glazed apricot, oyster shell, toasted almond and spun honey flavors, accented by hints of ground ginger, dried lemon peel and marzipan. The finish is racy and persistent. 5,650 cases made.
Drinking Window: 2015 - 2030
Review Date: 15th November 2015
I sacrificed a bottle of the 2002 Brut Blanc de Blancs Le Mesnil from my own cellar to fill this gap in The Wine Advocate database and was interested to see that the wine has evolved a little since I last encountered it a couple of years ago. Subtle aromas of brioche, iodine and walnuts now inflect its bouquet of ripe lemon, green apple and crushed chalk, and on the palate, the wine is full-bodied, broad and powerful, with a fine mousse and considerable depth and dimension, concluding with a delicately chalky finish. This is an unusually ripe, muscular vintage of Salon, and my own palate tends to favor the brighter, more incisive vintages such as the 2007 or the 1996 at its best, but this is nonetheless a superb blanc de blancs that's maturing a touch faster than I expected.
Drinking Window: 2018 - 2035
Reviewer Name: William Kelley
Review Date: 30th April 2019
Details

Year

2002

Colour

White

Country

France

Region

Champagne

Sub Region

Le Mesnil-sur-Oger

Designation

Classification

Pack Size

6x75cl

ABV

12.00°

Drinking Window

2018 - 2036

Drinking Recommendation

Drinking Now, will improve

LWIN

180762620020600750

Reviews (7)

The 35th and most recent vintage of Salon since the house was founded in 1905 is memorable and magnificent. Made only from Chardonnay grown in the Grand Cru village of Le Mesnil-sur-Oger, it combines intense minerality, a crisp textured core and the beginnings of maturity. The depths of this wine, with its layers of fruit and steeliness, are superb. Even after 12 years, it still needs to age further. Drink from 2018.

Reviewer Name: Roger Voss

Review Date: 12th January 2014

Otherworldly in its piercing intensity, focus and sense of potential that is still remarkably yet to come, this is a staggeringly great Champagne. Superfine aromas of lemon and grapefruit plus commanding chalky minerals and an ethereal floral layer too, still very primary and unevolved. The palate is scintillating, moving with incredible velocity and lightning-like intensity - acidity is the driving force. Citrus flavors are locked in deep and the precision is almost impossible to comprehend, as is the length. Near perfect. Drink it in 10+ years.

Review Date: 10th July 2015

An iconic single-vineyard vintage Champagne from the famed Mesnil-sur-Oger grand cru village, made from 100% Chardonnay. The fabulous 2002 vintage was one of the best in recent years, and this Champagne possesses beautiful precision to its citrussy, mandarin fruit. It's a vinous style with an opulent mouthfeel and an incredibly long, crystalline finish - a scintillating, pure expression of Chardonnay that calls for turbot with a creamy sauce.
Read more at https://www.decanter.com/wine-reviews/france/champagne/salon-le-mesnil-cuvee-s-blanc-de-blancs-champagne-2002-5347#g11q5HDPH7VE7eH0.99

Drinking Window: 2018 - 2030

Reviewer Name: Yohan Castaing

Review Date: 5th December 2018

Intense and decongestant effect. Then so rich and nuanced on the palate. There's a delicacy here too! Starting tertiary notes underneath, with some hay and then real grip on the end. Very long with a fascinating narrative. So many layers of delicacy!

Drinking Window: 2016 - 2032

Review Date: 20th June 2019

Another highlight in this vertical, the 2002 Salon is also fascinating to taste after the 2004. Rich, opulent and intense, yet also very classic in the Salon house style, the 2002 possesses superb persistence and depth. The radiant vintage has softened the contours and given the wine fabulous depth to match its decidedly powerful personality. At the same time, the 2002 remains quite youthful. Next to the brighter and more finessed 2004, the 2002 offers more of a baritone-inflected expression of Chardonnay.

Drinking Window: 2016 - 2036

Reviewer Name: Antonio Galloni

Review Date: 1st June 2016

There's vibrancy and a sense of finesse to this rich and creamy Champagne, which is defined by racy acidity and a streak of chalky minerality. Offers an expansive palate of glazed apricot, oyster shell, toasted almond and spun honey flavors, accented by hints of ground ginger, dried lemon peel and marzipan. The finish is racy and persistent. 5,650 cases made.

Drinking Window: 2015 - 2030

Review Date: 15th November 2015

I sacrificed a bottle of the 2002 Brut Blanc de Blancs Le Mesnil from my own cellar to fill this gap in The Wine Advocate database and was interested to see that the wine has evolved a little since I last encountered it a couple of years ago. Subtle aromas of brioche, iodine and walnuts now inflect its bouquet of ripe lemon, green apple and crushed chalk, and on the palate, the wine is full-bodied, broad and powerful, with a fine mousse and considerable depth and dimension, concluding with a delicately chalky finish. This is an unusually ripe, muscular vintage of Salon, and my own palate tends to favor the brighter, more incisive vintages such as the 2007 or the 1996 at its best, but this is nonetheless a superb blanc de blancs that's maturing a touch faster than I expected.

Drinking Window: 2018 - 2035

Reviewer Name: William Kelley

Review Date: 30th April 2019

Producer

About Champagne Salon

Salon is probably the most prestigious house in Champagne. Unlike other houses, Salon makes just one prestige cuvée, which is made entirely from Chardonnay from the village Le Mesnil-sur-Oger. Making champagnes solely from Chardonnay, Salon was founded in 1911 by Eugène Aimé Salon, who held a firm belief that Chardonnay grapes from Le Mesnil-sur-Oger were best suited for champagne production without the need for Pinot Noir or Pinot Meunier.

Viniculture

Salon released its first commercial vintage in 1921 and since then, only 37 vintages had been released under the Salon label during exceptional years, each no more than 60,000 bottles produced, while undeclared vintages are released under the Salon-Delamotte label after Salon was acquired by Laurent-Perrier in 1989. Today, Salon's best grapes come from it's own 1-hectare vineyard named Jardin de Salon, while the rest of the grapes come from contract growers within Le Mesnil-sur-Oger.

Vintage Comparison

Valuation Tools

Wine Rating is intended to show the quality of the wine from an investment perspective. It takes into account the prices achieved by the producer, the quality of the vintage and the critics' scores for this wine. AAA is the best rating, and B the most speculative.

Please wait a few seconds whilst we process the market data for this wine...

Calculating...

Investment Rating

Wine Rating is intended to show the quality of the wine from an investment perspective. It takes into account the prices achieved by the producer, the quality of the vintage and the critics' scores for this wine. AAA is the best rating, and B the most speculative.

Show Investment Rating Guide

Graph