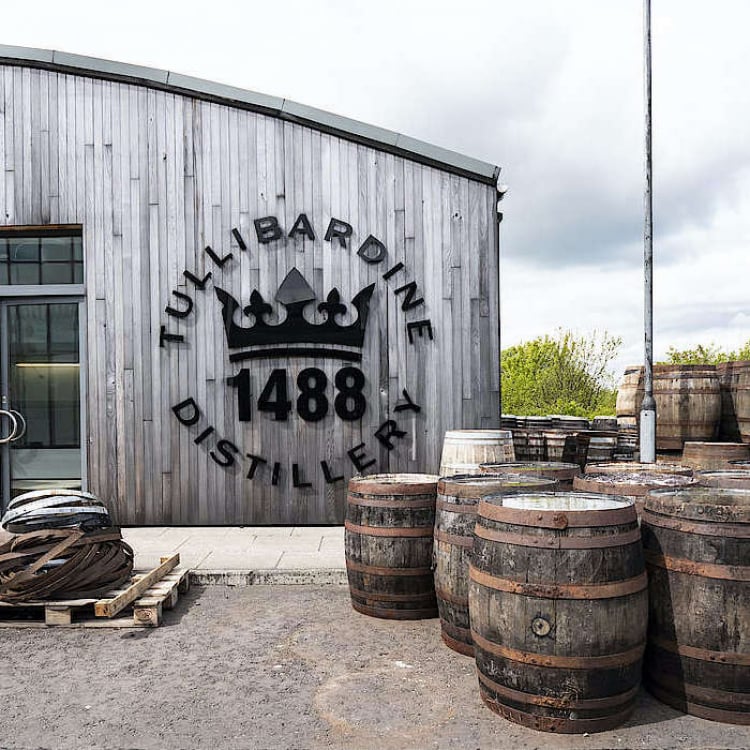 Distillery

Tullibardine

Region

Highland

Cask No

296

Cask Size

Hogshead

Age Youngest Spirit

24 November 2015

Current Age of Whisky

6 years 1 month

Vol%

60.3%

Re-gauged Litres of Alcohol (RLA)

146.8

Approx. Cask Volume (litres)

243.45
Tullibardine
Few producers of spirit, Scotch or other can claim as dynamic a history as Tullibardine. Tullibardine's modern history begins in 1949 though there was a brewery on the site dating back to 1488 which made ale for the coronation of James VI, (later James I of England). Originally part of the Whyte & MacKay portfolio it was under-appreciated and mothballed in 1995, until it was bought by independent investors setting up the Tullibardine Distillery Ltd. who resumed production and rejuvenated the brand.
A classic Highland gentleman, it is a whisky of fine character and a good example of the terroir of whisky as the distillery draws its water from the Danny Burn flowing from the Ochil Hills, known as some of the purest in the country (the same source of Highland Spring water). This splendid source gives Tullibardine its soft generosity, not to mention its agreeable nature, affording it a remarkable propensity to take to wine finishes better than most. We've even had a very fine rosé-tinted Banyuls finish!
A strikingly designed distillery set among picturesque farmland at the foot of the Ochil Hills in Auchterarder it is in many ways the modern heir of the Perthshire farm distilleries of centuries past. It is a genuine marvel for many insiders that Tullibardine's elegant, gentle spirit has not attracted the attention it deserves. That will not remain the case for long, in our view.
Tasting Note
True to the distillery's style there is a gentle, fine-grained oak influence and a soft, refined perfume to this cask of Tullibardine. It is maturing slowly and the colour is currently akin to a young german Riesling rather than a white Burgundy. The nose is just so pretty and engaging even considering the youth of this cask. A touch of pear rather than apple, some honeysuckle and melon with a subtle floral perfume. Patience is a virtue, but one this makes me struggle to employ. Give it at least 5 years before checking in on it and probably bottle at 15 or above.