Bordeaux En Primeur - Pre-Order Explained
The latest Bordeaux En Primeur campaign is, as always, somewhat of an unknown as to when the first wines are going to be released. So, with this year's campaign ready to start at a moment's notice, we're encouraging all Cru clients to take the opportunity to Pre-Order their desired wines from last years' vintage to avoid disappointment.
The below page should cover everything you need to know about Pre-Ordering your En Primeur wines. Though, if you have further questions, please do not hesitate to contact us or speak to your Cru Account Manager directly.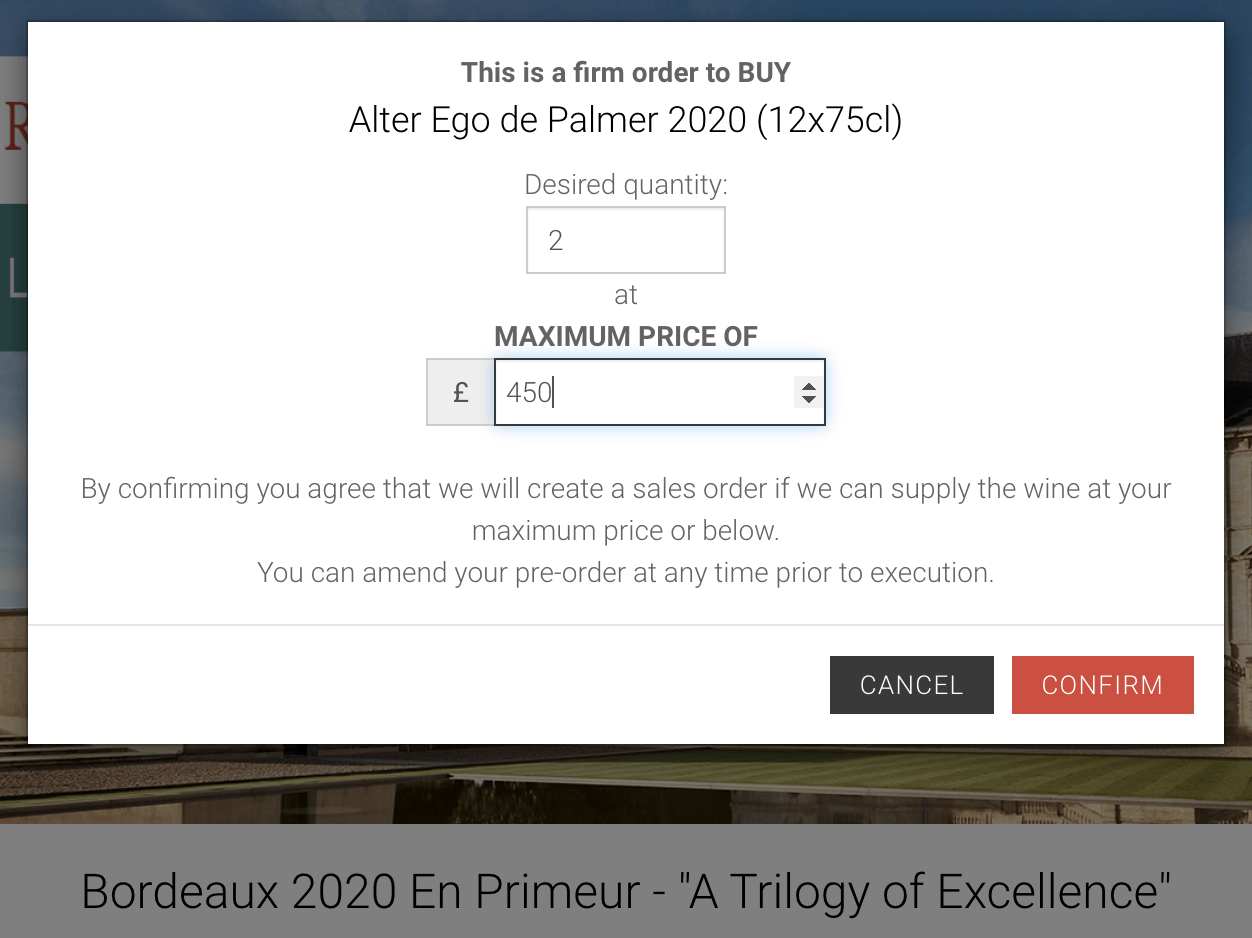 Submitting Your Pre-Orders Online
To create a new pre-order for the Bordeaux En Primeur campaign, click the 'Pre-Order' button and you will be prompted to login/create an account if you're not already. Then, enter the quantity you'd like to pre-order, the maximum price per unit and click 'Confirm'. Your Pre-Order is now complete and is available to see or edit in the 'Pre-Order' tab in your online Cru account.
Payment will not taken at the time of entering your pre-order, once the wine has been released and the price confirmed as in line or below your max pre-order price, we will create a sales order. Payment will be taken at this point. If you'd do not have a credit card on record then a member of the Cru team will be in touch to help add one for you. If you do not provide a credit card then your pre-order will not be approved.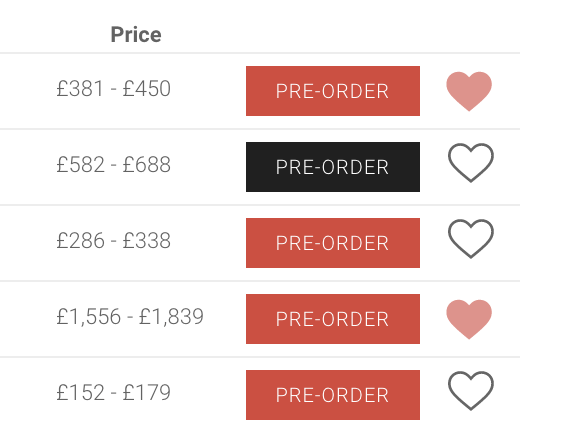 Bordeaux En Primeur Pre-Order Pricing
Until a wine is officially released we won't know the final price. Therefore, to enable us to accept your Pre-Orders, we have provided an estimated price range for you to use as a guideline. These prices are based on previous year's releases and are an estimate range of what we expect the price to be this year.
As the campaign continues and wines are released we will confirm the final prices and our website will be updated. For your Pre-Orders, we will not create a sales order if the release price is higher than your maximum price. If the release price is less than your maximum price then we only charge you the release price.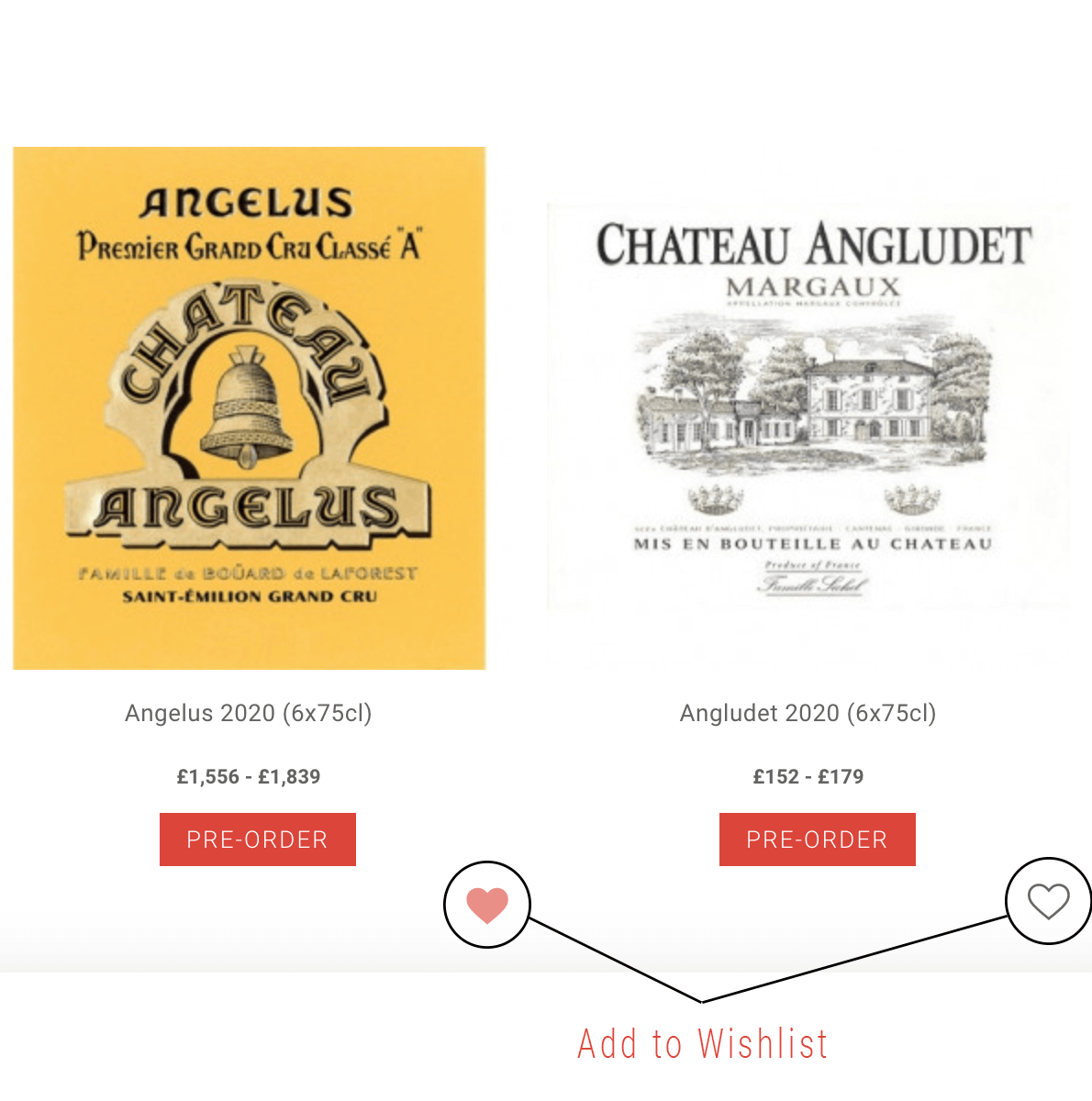 Adding Bordeaux En Primeur Wines to your Wishlist
For those who would prefer to add Bordeaux En Primeur wines to their 'Wishlist' you can do so by clicking the heart icon next to the appropriate product. You will prompted to login/create an account, if not already, and your product will be added to your personal Cru online Wishlist. This can be viewed or edited at anytime in the Wishlist tab in your online account.
There's absolutely no obligation to buy if you add a en primeur wine to your Wishlist, but we will contact you to confirm the final price once the wine is released and see if you would like to purchase it. So, feel free to add as many wines as your heart desires.