Deliveries and Transfers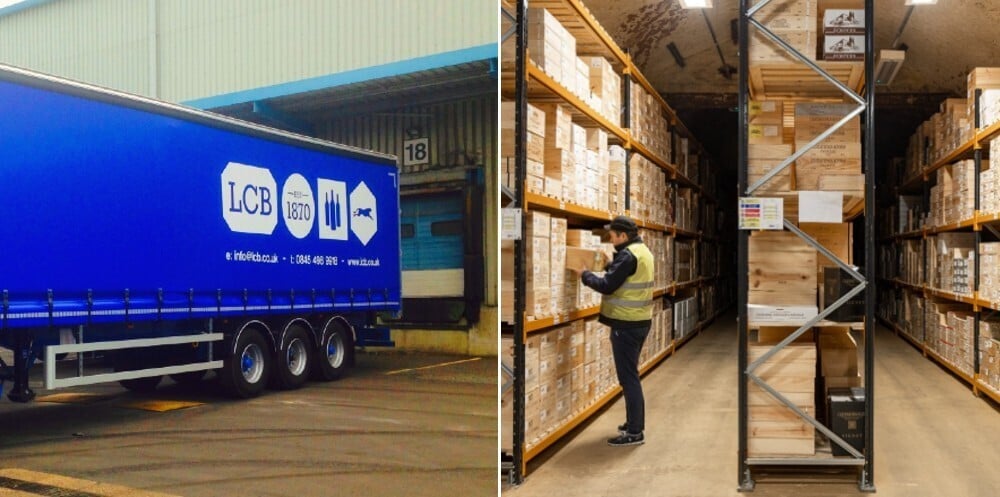 United Kingdom - Updated Prices as of 1st October 2023
Deliveries are FREE for products purchased on Cru above £1,000 (ex. VAT and duties) to standard UK postcodes. Please combine as many orders as you like to qualify for FREE delivery (the first 30 days of storage at Cru are free). Delivery to standard UK postcodes for deliveries below £1,000 (ex. VAT and duties) are charged as follows:
Transfer prices within our internal network and other external warehouse are charged at specific fees. Orders can be combined, however, there will be additional costs per case. Please find below our pricing rates per warehouse (internal and external):
Duty Paid Deliveries
In Bond Transfers
Delivery to IB warehouses
Rate Band 1 - LCB network
Free delivery within LCB Drakelow
Other LCB warehouses - £0.50 ex. VAT per case with a minimum delivery fee of £12.50 ex. VAT for delivery to any LCB depot.
Rate Band 2 - Seabrooks (RM) + EHD, Connoisseur (TW)
View All
Rate Band 3 - Davies Turner (SL)
View All
Rate Band 5 - Octavian network + Laithwaits, Avery's, Direct Wines (GL) + Seckford, Lay and Wheeler (IP) + BBR (SP and RG21)
View All
Rate Band 4 - The Wine Society (SG)
View All
UK Pricing Matrix - All Postcodes (Ex. VAT)
View All
View All
Non-Standard Postcode Charges
Deliveries to the following postcodes have a limited schedule and higher delivery fee: for one unit, additional units will incur a proportionately higher charge
| Non-Standard Postcodes | Minimum Delivery Charges (inc. VAT) | Free Delivery over (ex. VAT and duties) |
| --- | --- | --- |
| AB, DD, DG, IM, IB, KY, PA (1-40), PH, PO/IOW, TD, TR | £83.69 | £1,500.00 |
| HS, KA, KW, PA (41-80), ZE | £217.57 | £3,000.00 |
| BT | £143.68 | £2,000.00 |
London Area (E, EC, N, NW, SE, SW, W, WC)
View All
International Delivery
Thanks to our trusted delivery partners, we can organise delivery to many parts of the world. Don't hesitate to get in touch with us at deliveries@cruworldwine.com to get a quote for International Delivery.