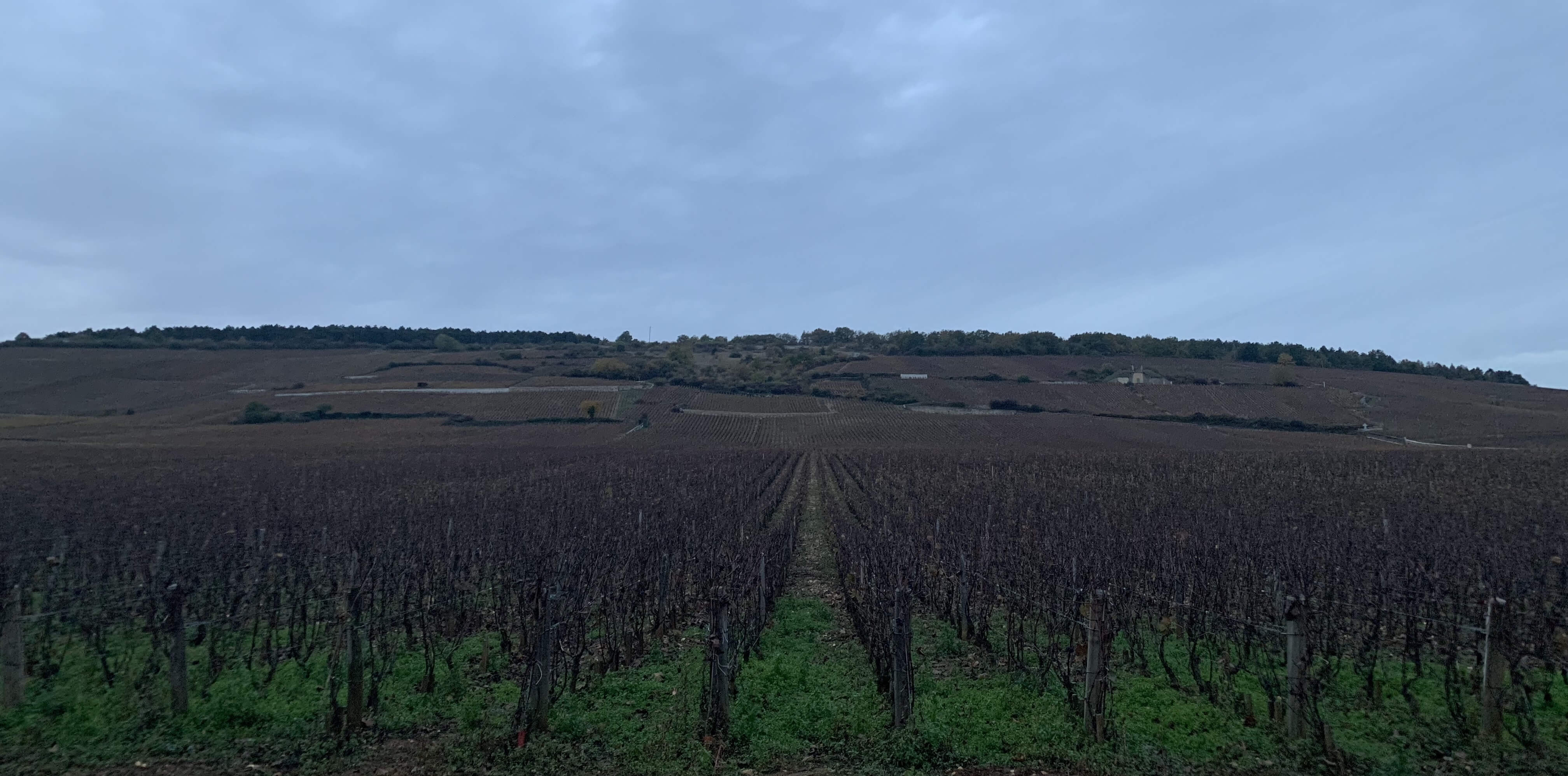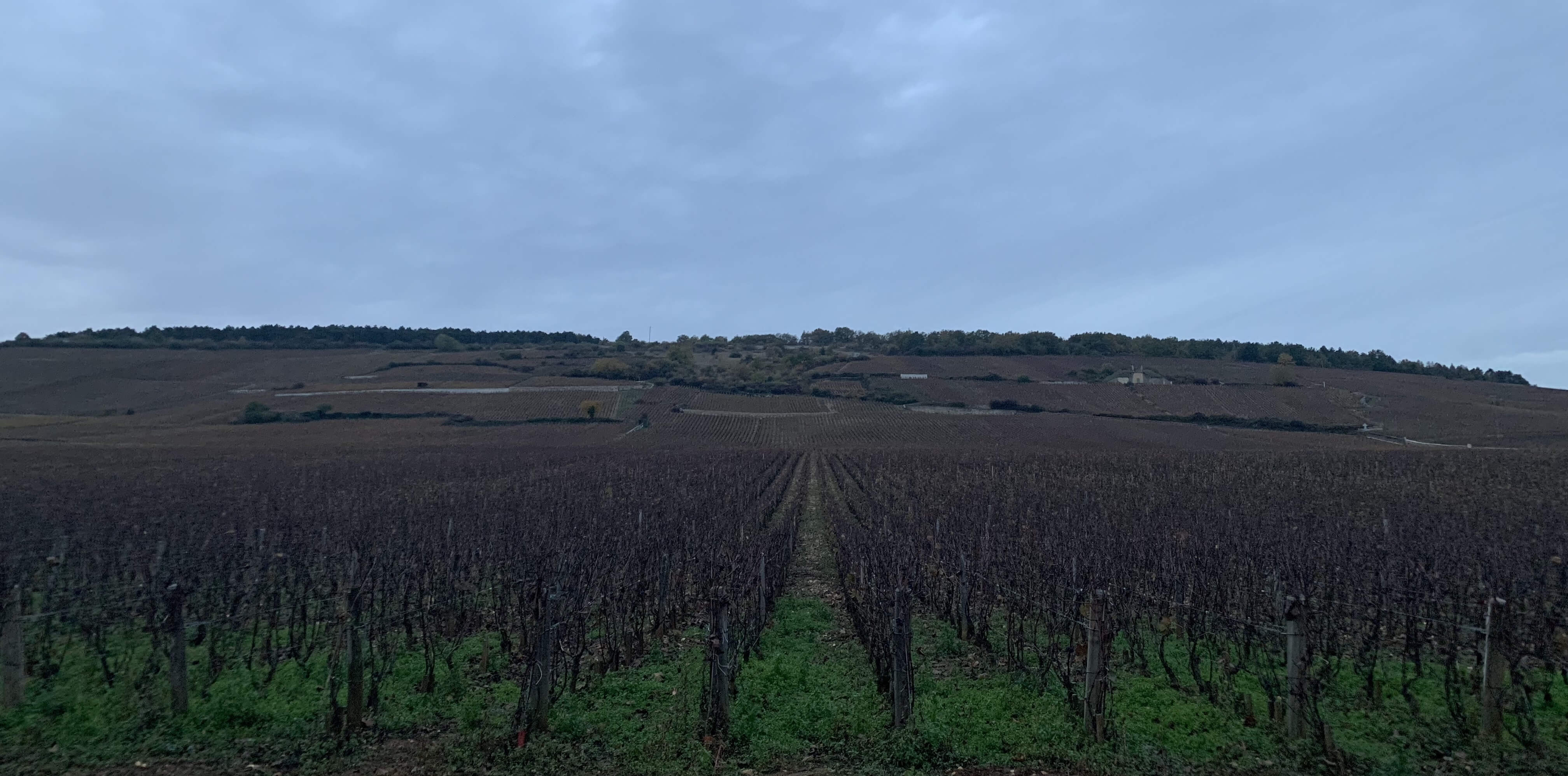 We sped up the motorway towards Beaune in glorious Autumn weather and I was looking forward to this particular trip because finally we might get some wine to sell. Nothing more depressing than a teeny grower having no wine as has been the case the last 7 years running. Take Domaine Pousse d'Or in Volnay – 3 barrels of village Chambolle Musigny made in 2016 and 33 barrels in 2017! Quite a swing. On a larger scale, Grivot made around 300 barrels of 2017 which is about 85,000 bottles by my calculation. A nice little earner and good luck to them. A lot of serious wine including 16 barrels of sensational Echezeaux. Enough discussion of quantity and on to the wine itself.
The reds are more forward and less structured than 2016. I liked a lot of different villages and I tended to prefer the domaines that picked earlier. I am not going to give you detailed tasting notes which will come – but I would like to draw your attention to the following growers that I think have made very good wine in 2017. Michel Noellat in Vosne Romanée, Tollot Beaut in Chorey les Beaune who have made lovely, quite forward and hopefully sensibly priced Chorey and Aloxe Corton in 2017, Meo Camuzet a Fixin 1er Cru to fight over… that is if we get any!
Hudellot Noellat – I like the lot from Bourgogne to Richebourg – take your pick with alacrity! Next stop Ghislaine Barthod – the wine is stunning and great to see a lot more wine around this year. Jean Fournier in Marsannay and Amelie Berthaud in Fixin are two growers to seek out – spearheading the rapid rise of the exciting things going on in these two villages probably thanks to exorbitant land prices in the more famous villages. At Follin Arbelet in Aloxe Corton – one of the nicest villages around – all the wine was really good. I also tasted some lovely Morey St Denis from different growers and I liked them all – a village to look out for in 2017.
_
"A dedicated group of winemakers are producing structured, elegant, fresh, engaging and above all balanced wines. "
_
It is a very serious white vintage – every bit as good as 2014 and 2016, and possibly even better. I didn't taste Chablis but there isn't much – again battered by frost. I really rate Fontaine Gagnardstrong> in Chassagne Montrachet particularly their Boudriottes 1er Cru and the 2 opposite ends of the spectrum, the Bourgogne and the truly fabulous Bâtard! An aside: their red Chassagne is delicious – ignored by the English on the whole and snapped up by the French restaurant trade. Get some if you can!
I adore Domaine Marc Colin – the lot are delicious – another fine Bourgogne made at this Domaine. Their village St Aubin now called Cuvée Luce and the 1er Crus en Remilly, en Montceau and Charmois to name but 3 were wonderful. He very kindly let us taste his Le Montrachet – nestling in a specially ordered 280 litre Francois Freres barrel – our annual allocation is between 1 and 3 bottles of this elixir. The Domaine is smaller – 12 hectares – the children have split their inheritance. I also always like Jean-Marc Boillot in Pommard – the Montagny 1er Cru is always brilliant for the cash and Jean Chartronstrong> in Puligny Montrachet – there is a lot of seriously good Chardonnay coming from them.