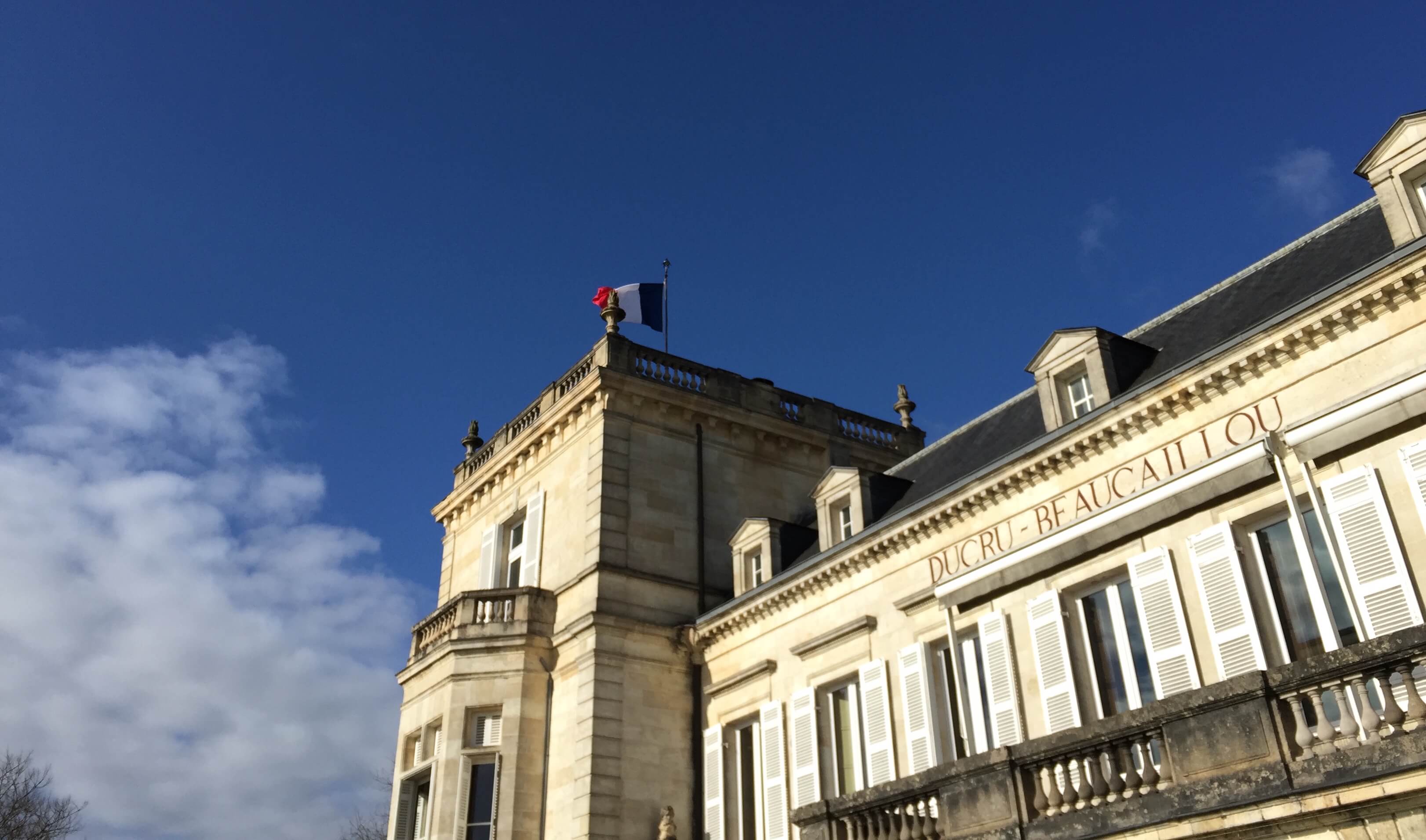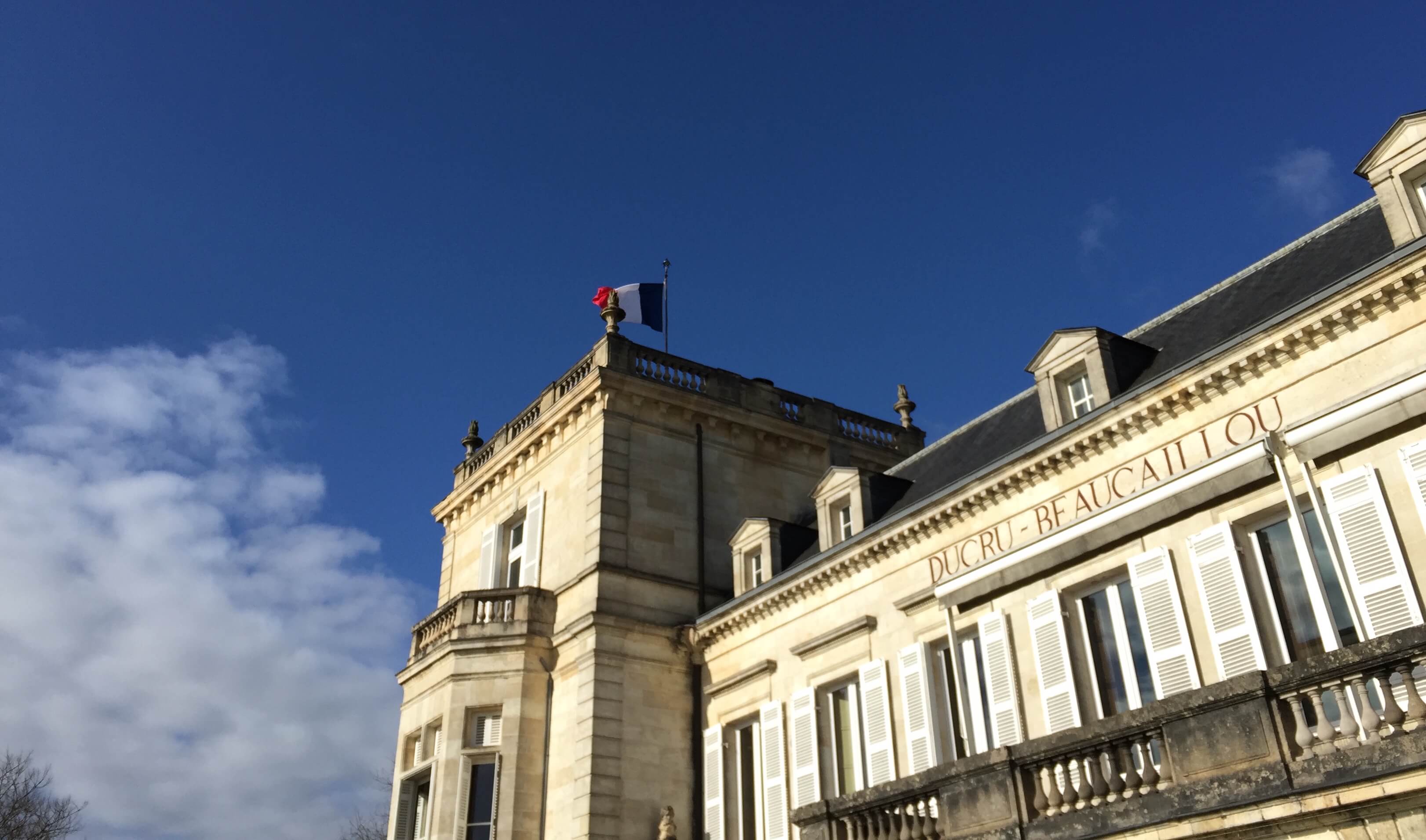 Amongst many tastings and visits, Ducru-Beaucaillou left a lasting impression. At the main entrance a vast and pristine garden is unveiled with neatly trimmed hedges, large lawns and a lovely view of row upon row of vines. The Chateau itself is magnificent and stately; a real poster boy and exactly what you might imagine for a grand Bordeaux chateau.
As my sense came to, we were greeted on the large stone steps by female staff in matching riding attire who marched us to the reception. The show began. We wet our whistles by tasting several other wines from the family's estates in Listrac. These Merlot dominated wines were well matched for the Medoc region's rich cuisine of venison and game.
Our equestrian guides then ushered down some narrow stairs into the darkened cellar room. After a second and then third look I still found myself staring at the luminous figure of a neon cat bouncing a ball at the end of the room, only to be interrupted by the cellar-master. He was an elderly gentleman, dressed in overalls (presumably traditional attire,) who spoke passionately in French not quite noticing or minding if we understood or responded. With the smell of oak and wine in the air, it was a little magically but also surreal.
_
"You know you haven't been tricked into thinking it tastes great, it just does."
_
In a side room we tasted the 3 main wines, from St Julien. The lady running our tasting said it was a 'very Bordeaux vintage.' This year was 'oceanic but with an unusually amount of sun exposure but still cool.' This allows slow balanced ripening, helping achieve a more sophisticated wine. This was a very good vintage for St Julien. All of their wines are have an alcohol percentage of 13.5%, often more popular amongst drinkers. In style she said the wines were closer to 2005 than 2009 or 2010.
Lalande-Borie was the 2nd wine before they created La Croix Durcu-Beaucailou to allow the different terroirs of their vineyards to express themselves. The former has nose of plenty of soft fruit with a full bodied alluring palate. La Croix has the opposite blend, Cab. Sav. leads 52% to Merlot's 45%. This is a little lighter, more refined with lots of dark fruit and a lovely long finish.
The Grand Vin, Ducru-Beaucaillou was the centre piece and really very good. At 95% Cav. Sav. dominates this wine. The bouquet has a subtle blend of fruity and floral notes. The palate was pure and complex. It has excellent structure with fine tannins and real freshness. This shows all the promising hallmarks of excellent En Primeur wine and should develop into something special. This is why we get excited about Bordeaux.
After the tasting a blind behind us raised. What we assumed a window turned out to be a back-door. Before we knew it we were back in the gardens marvelling again at the chateau. The experience was a little mad but I will remember Ducru-Beaucaillou for the right reason – a really good wine and one to watch!