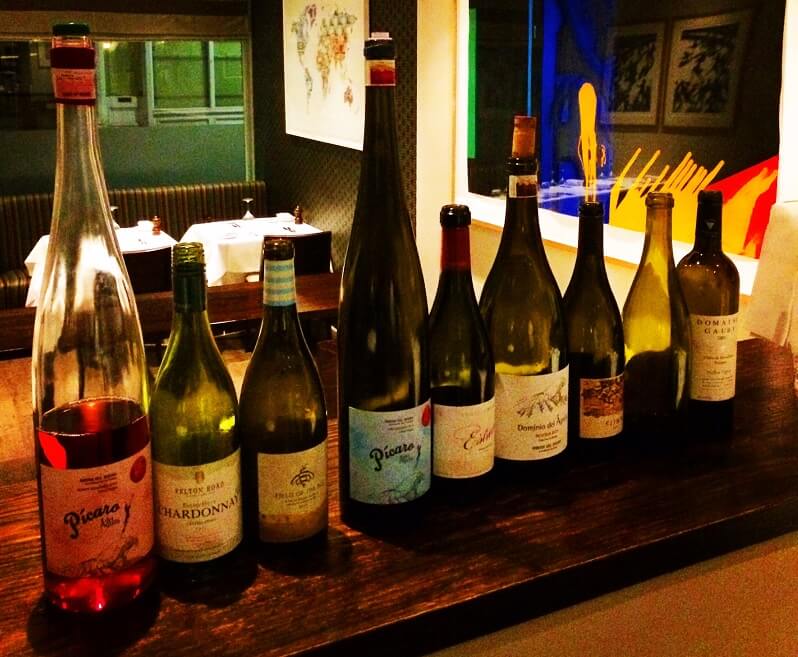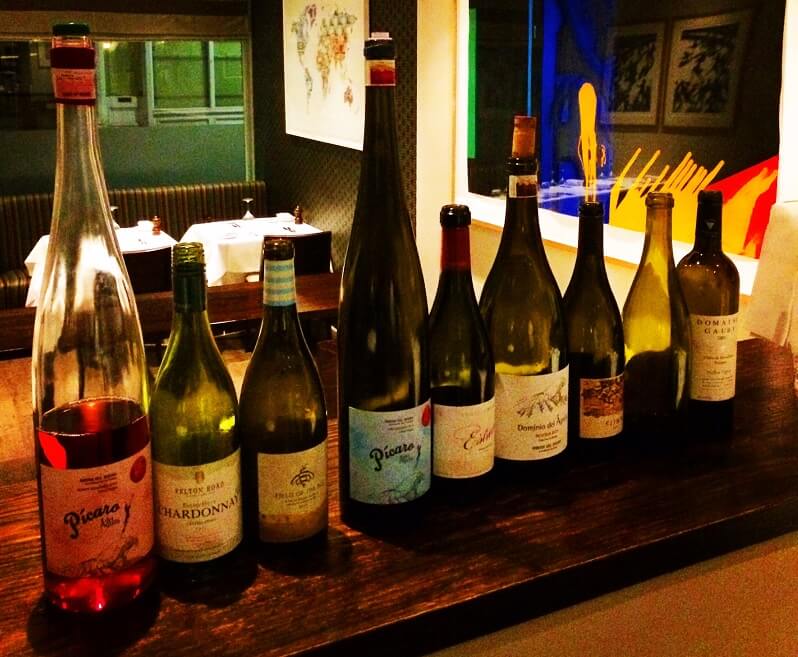 James Colacicchi – Fine Wine Sales – recounts his dinner with our soon to be exclusive Ribera del Duero Prodcuer, Dominio del Aguila.
Jorge Monzon Pascual (pronounced hoare-hey), the proprietor of Domaine del Aguila is an unbelievably humble man, especially when you consider his wine making pedigree. His CV boasts some time with Domaine de la Romanee Conti and Vega Sicilia. When questioned about it over dinner at a restaurant in W8 he doesn't boast in the least. He very quietly explains he simply wrote DRC a letter saying that he was interested in helping them to manage their vines in rising temperatures brought on by global warming. They earnestly replied and got him in a month later. Jorge now makes wine on an expanding property in the Ribera del Duero, the fruits of which are just starting to be seen, but are already gathering momentum in the world of wine.
The talk around the table at dinner turns to his wines. Earlier in the day in our tasting room he uncorked three bottles. The first – his Picaro Clarete 2013 which is essentially a rose but a blend of white and red still wines - resembles something like an extremely light, strawberry coloured pinot noir; it's deep and medium weighted, there is evidence of tannin. The flavours are beautiful; red berries here, a hint of vanilla there. As a break from any Provencal pale pink rose this would be exceptional: "Certainly it will develop, it's interesting to see it after it's been open for a few days" Jorge tells us. I personally think it'll be interesting to see it in three years. It transpires the wine is a nod to a tradition carried on from his stone mason Grandfather, who used to make the wine in homemade stone urns - apparently the colour would vary from bottle to bottle back in the day; the Picaro Rose, however, is consistent.
Next up the Picaro Tinto 2013: Knowing the wine style from the Ribera, this was something of a surprise and is this is precisely what Jorge is trying to achieve. It is categorically not full bodied, hot and explosive wine with lots of tar and pitch black fruits. It is pointedly extremely elegant and restrained, almost Burgundian in weight and texture with some fine tannins gently coating the mouth. Rich, juicy fruits like blueberry, plum and damson are evident. It's long and the balance between acidity, body and flavour is exceptional. It's not just wine-making school thinking that makes this kind of wine. It's passion, and a deep knowledge of the terroir you grow grapes upon. Amazingly, this is his second wine.
Last in the line was his Domaine de Aguila Reserva. This is the big one (for now, a Gran Reserva is in the pipelines, we had a taste from a barrel sample – watch this space), wine merchants across the globe have fought for an opportunity to sell it but he has been very selective about who gets it. The nose is deep and complex – there's lots of fresh crunchy fruit – cherries and plums pervade, spices, tobacco, leather, minerals and more. The palate is sublime. The weight is there, but it's not powerful and one dimensional, it's beautiful and elegant, it has incredible depth and balance. It is far removed from Goliath wines like the Unico. It will stand the test of time although it's a struggle to work out when to drink it, because it's absolutely delicious right now. Whether you lay it down or not; time will reward those with patience, curiosity will reward those without.
Back in the restaurant in W8 talk turns to the wine investment market, spurned on from talk about Jorge's time with one of the most expensive wines of all time. He looks saddened slightly; "when will anyone drink these?" he asks, referring of course to the great Romanee Conti.  It is mentioned that he will be heralded as one of the Ribera's great producers, if not the world's, right up there with Vega Sicilia, and that his wine too will become a wine of investment at some stage. It transpires that he's already had offers to buy all of his Reserva 2011 at £250.00 a bottle from one man. He declined the offer, he wants it to be available to everyone.
The markets will determine where these wines go eventually, there is already mounting global interest, but for now, buy a case of each, try a bottle every two years and add more cases when you can, because Jorge's wine is already on route to the spotlight. Look out for the upcoming Cru launch of this rising star.