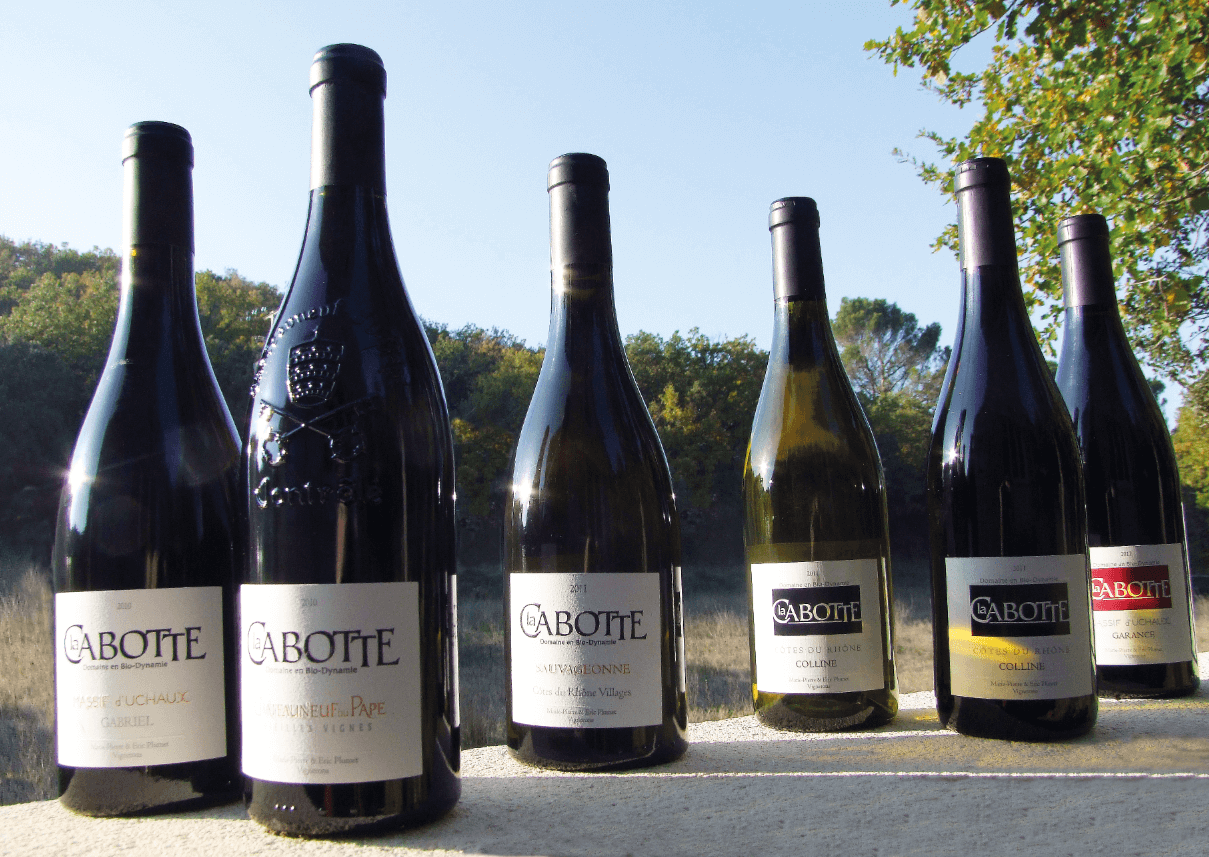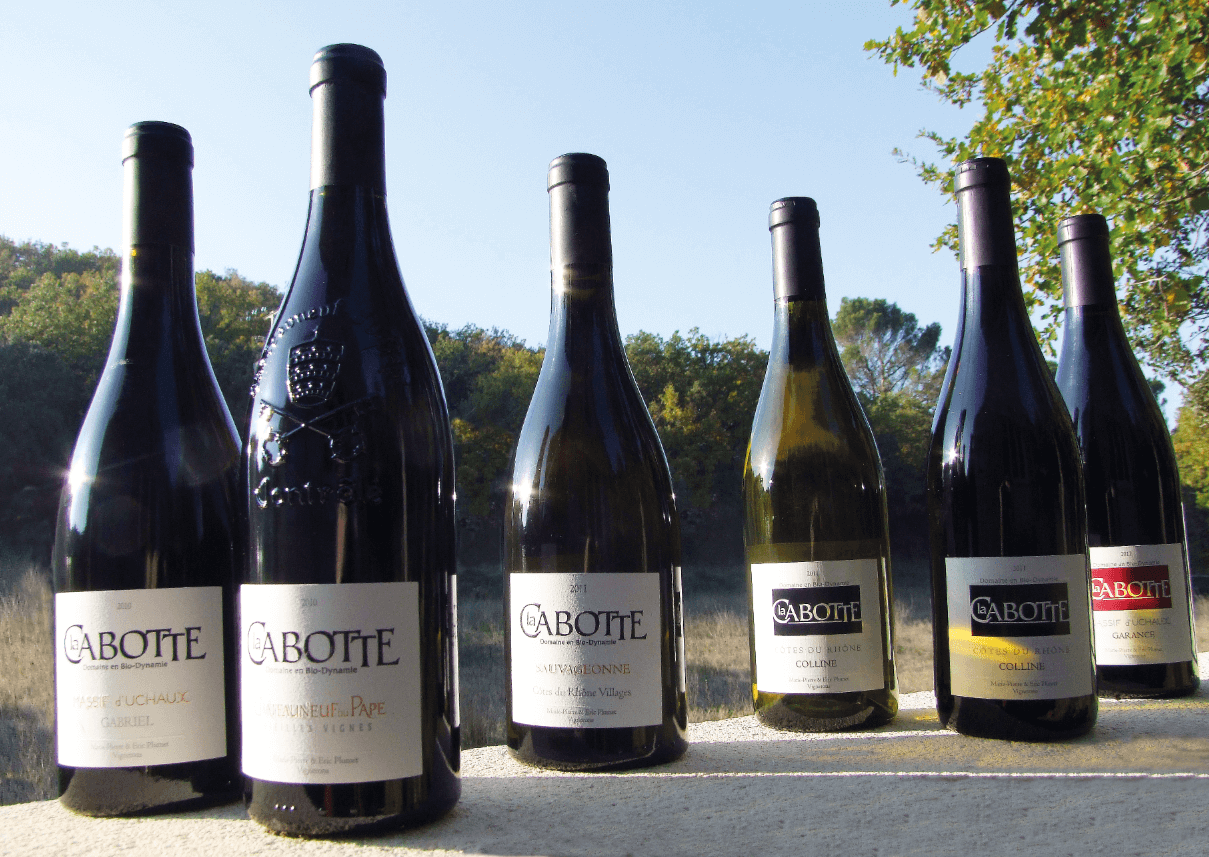 How to drink well? Join us for our new series. Our wine buyer, Madeline Mehalko, explains why Domaine la Cabotte Cotes du Rhone is her go-to red wine in the winter months.
We in the wine trade are often trying to spread the gospel of the great value to be found in the Rhone. We all drink an awful lot of it when our wallets can't stretch to Burgundy (we can't always get someone else to pick up the cheque, unfortunately). And while £15 in Burgundy or Bordeaux might get you a bottle which is passable, in the Rhone you can get something really fantastic – concentrated, complex and deep. There is no finer companion to a stew or casserole on a cold winter night than a Cotes du Rhone Villages from a great estate.
The great estates aren't too hard to spot, all you need is "C.R.Y." – that is, credentials, responsible practices, and yields. This region is a dream for growing vines; sunshine is plentiful, the Mistral wind keeps the grapes healthy, there are great old vines and high quality local varietals, diverse terroir… to make great wine doesn't take much, but it does take credentials – does winemaking know-how run through their blood? Have their family been doing it for generations, or have they devoted time to learning how to be the best? Responsible practices – do they limit treatments both in the vineyard and the winery, and look after their vines in a reasoned and natural way? And finally yields – the great conditions here can mean a lot of grapes, so those who make the best wines use old, lower yielding vines or undertake green harvesting to make sure their wine is the best possible quality.
You may not be able to tell all of this from looking at the bottle, but we do all this research for you to make sure all the bottles we choose are great ones.
Domaine la Cabotte is a little-known gem of an estate that ticks all of these boxes. It's been a favourite of mine for years – the purity in the wines is truly remarkable, and allows the characteristics of both the grape varieties and the terroir to shine through. Founded by Gabriel d'Ardhuy, of Burgundy's Domaine d'Ardhuy, it is now run by his daughter and her husband, who have restored the property to its current beauty. The estate is biodynamic (responsible practices) – a step up from organic, and grapes grown in this way are always incredibly healthy and fine. Their vines are old and low-producing on stony soils (yields), and produce profound and complex juice.
The wines have personality, but also drinkability, and are great value. 2013 saw a great reduction in Grenache, so there is more Syrah and Mourvedre in the blend, both of which were excellent in this vintage.
These are our first 2013 Rhones to land in our warehouse, so you can order from the Rhone offer without the wait. The white is rare but very delicious – this was a superb vintage for whites in the Rhone.
Domaine la Cabotte Cotes du Rhone Blanc 'Sauvageonnes' 2013
£100 IB per 12 x 75cl - £12.46 per bottle inc VAT
A 100% old vine Clairette cuvee of great pedigree and class; production is tiny and Cru have secured the only 300 bottles available in the UK. Great concentration, depth and texture; cinnamon spice and apple blossom with an appetising saline minerality. The long, slow fermentation brings many layers of complex flavours. Drink 2014-2016.
Domaine la Cabotte Cotes du Rhone Villages Massif d'Uchaux Garance 2013
£80 IB per 12 x 75cl, £10.46 per bottle inc VAT
None of the top cuvee was made this year, so there is a great proportion of old vine wine in the blend, as well as a higher proportion of very good Mourvedre. Pretty, ripe fruit with Christmas cake spices and rye bread. The structure is quite serious and tightens up on the finish; good density of sweet dark fruit. Drink 2015-2020.
*A brief note on buying Southern Rhone wines – Cotes du Rhones can represent very good value for everyday drinking wines, but it is when you move to Cotes du Rhones Villages level that you start to get something really special, especially if there is a named village at the end (Massif d'Uchaux, Visan, Cairanne, just to name a few). These villages have been chosen because of the special characteristics their unique terroirs impart on the wines, but because they have not 'graduated' to being their own appellation like Gigondas, or more recently, Rasteau, they remain very reasonably priced. You very often get the quality of something like a Chateauneuf-du-Pape or a Gigondas but for half the price (or less).