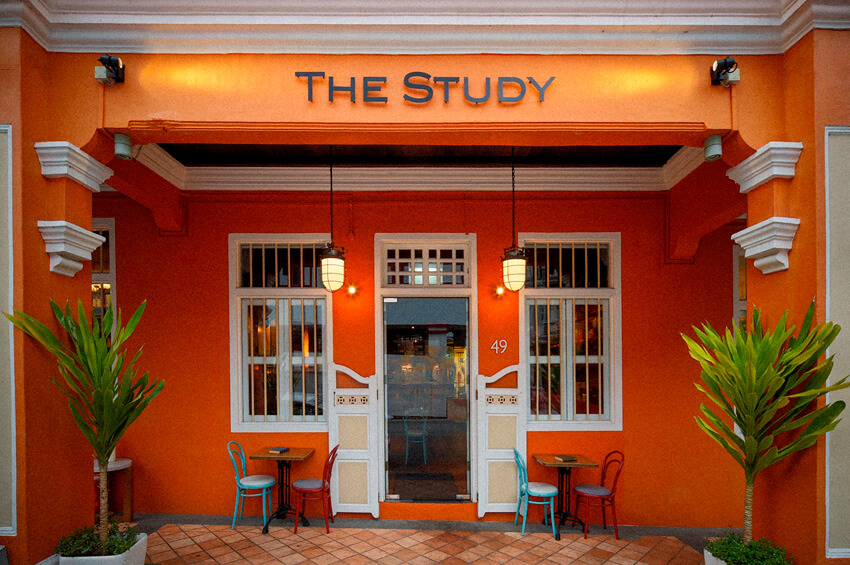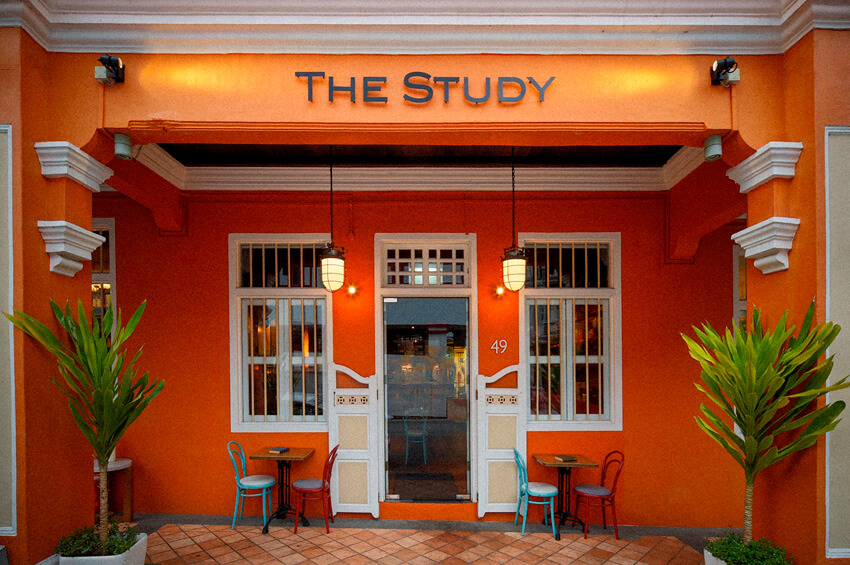 Singapore has rapidly become one of the leading financial centres in the world and with that status comes an increasing vibrancy in the city's bar scene. This ever advancing city-state is now home to some of the world's top hotels, architecture and restaurants. Demanding the best of everything it is fitting that it also has some of the best places to go for a great night out.
Bitters and Love
If you can find this cozy cocktail bar on Telok Ayer Street, you'll find some of the most interesting and inventive cocktails in the city. The ambience in this hole in the wall location oozes cool through it's simplicity, while the low bar top makes for a more personal interaction with the bartenders, who are experts in mixology.
Despite the solid selection on the cocktail list, a sure fire way to get the full experience is to give the bartender free range to come up with something different. Their expertise is a sure-fire route to an exciting cocktail experience.
Post Bar
Post Bar at the Fullerton Hotel is unmistakable for the bright red post box acting as a centrepiece for a space which once housed the General Post Office. A great menu and excellently crafted drinks make for a good place to get a delicious lunch and indeed the place is popular with many of the city's movers and shakers.
The garden is a spectacular place to while away a warm evening with Post's signature Fullerton Sling or any one of their extensive variations on this local favourite. The cocktail list is long and a large portion is dedicated to original concoctions so you can always go for something that you won't find anywhere else.
The Study
The bright facade of the Study is exceptionally inviting and a good indicator of what there is to be found on the inside of this cozy local favourite. Once inside it feels almost as if you're in a friend's living room; a friend who has a deft hand in shabby-chic decorating. Besides the remarkable quality of the food and delicious drinks, the layout and design are attractions in their own right. As a result the Study is a great place to relax and enjoy a meal and a few cocktails.
The food at the Study is exceptional with a varied and creative menu overseen by Chef Danial. A former chef at the French Laundry in Napa Valley, Daniel makes use of his own British and Southeast Asian roots combining classic, British-inspired, bistro offerings done with a decidedly unique flair.
The Library
Speakeasies are dominating the craft cocktail scene around the world however they're not exactly a novel concept and many aren't exactly speakeasies; merely difficult to find bars in odd locations. The Library is a classic of this particular genre of bars. Entered through an appropriately hinged section of bookshelves, the interior is a mystery for those who have never been as photography is strictly forbidden.
The cocktail programme is headed up by Stefan Ravalli, who has created a list of unique wonders with some fantastic names. The Cluedo-inspired, "In the Library with the Lead Pipe" is an adventurous concoction of Cachaca, yellow chartreuse and cyan with a wasabi peanut garnish. Ravalli terms this a "bartender's drink" as it is certainly for those looking for something more exciting than a classic. If you're after a truly thrilling cocktail experience (perhaps one served in a tea cup-sized bathtub), then Library is the perfect speakeasy. Just be sure to get the password, or you'll not be getting anywhere near the bar!
Singapore is clearly an exciting place to explore an increasingly vibrant and adventurous drinking scene. It has a wealth of options and all kinds of tastes are catered to. If you happen to be in town, be sure to pop into one of these favourites and you'll be sure to have a great time.