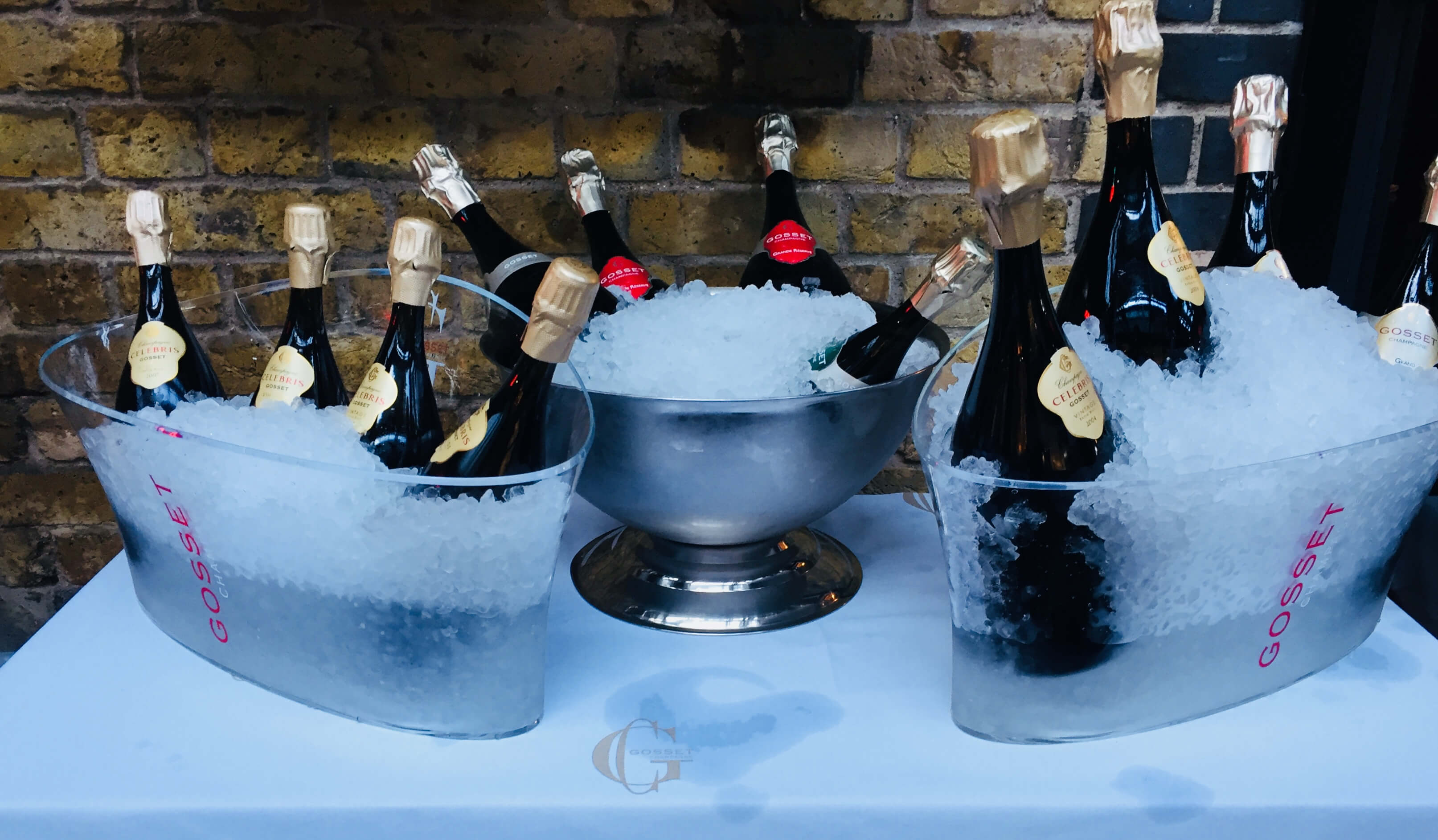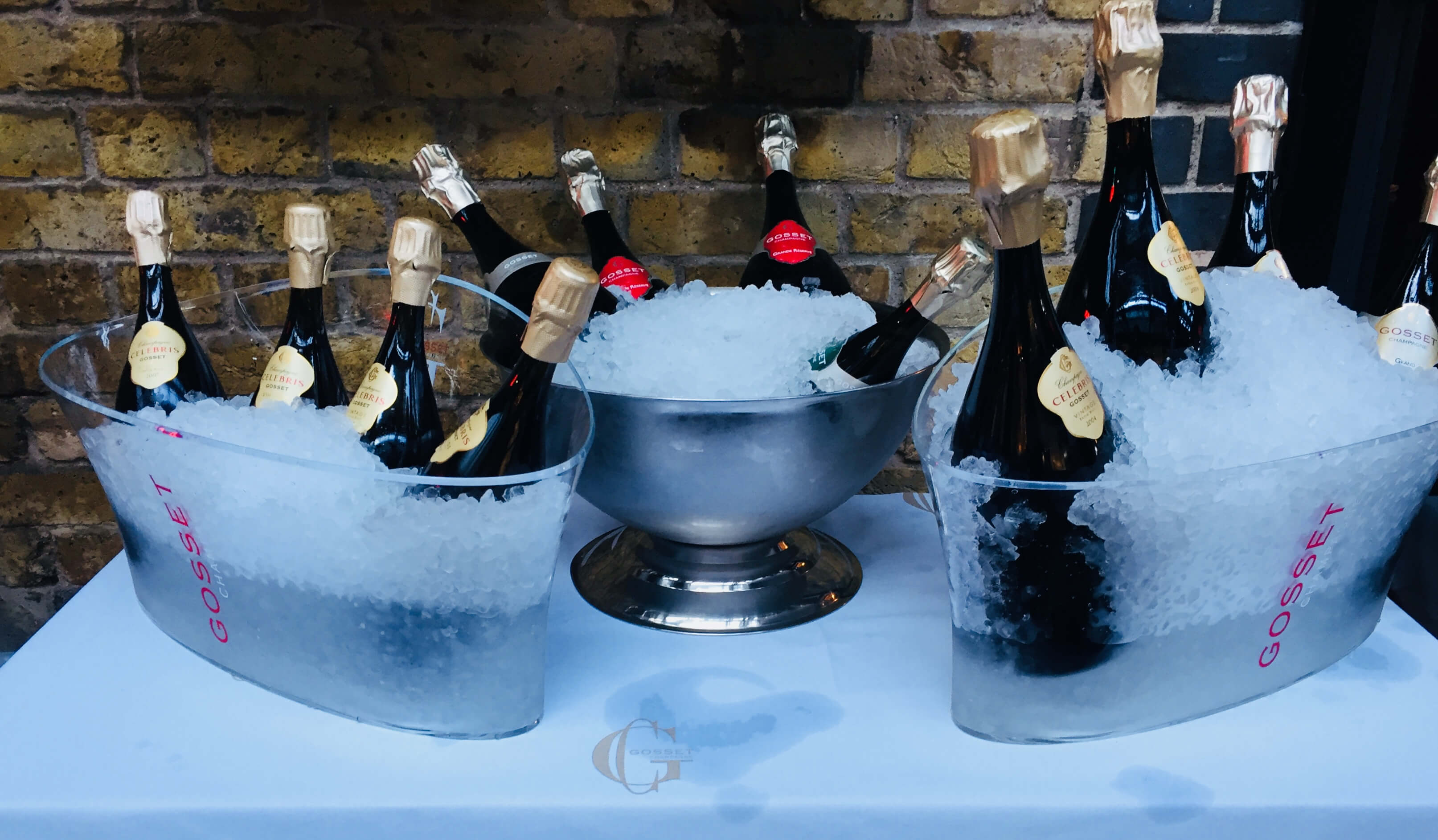 In the past month we have had the pleasure of hosting three spectacular events with some of our favourite producers and some very enthusiastic customers. Opus One at Ametsa with Arzak instruction was surely a high-flying evening, while Smith Haut Laffitte at Basque restaurant Lurra was another great evening. For me however the stand out was a more relaxed affair hosted by Champagne Gosset at Wright Brothers' in Spitalfields.
Now there's nothing complicated about the idea of an evening of Champagne and Oysters but with the combined efforts of Champagne's oldest producer, London's most famous oyster bar and Cru (I mean… we printed name tags) it was a far more interesting affair than one might expect.
The aim of the evening was to introduce one of our favourite producers within a more relaxed context, rather than a formal tasting. In the casual, relaxed atmosphere of the famed Spitalfields Market that was certainly achieved, and we were always planning on having a few oysters, a classic Champagne partner, going around as a snack. Wright Brothers however made the inspired decision to add an extra layer to the evening's proceedings, by individually pairing varieties of oyster with each of the wines. The result was a fantastic masterclass in pairing wine and food in a much more complete context.
_
"The result was a fantastic masterclass in pairing wine and food in a much more complete context."
_
The line-up of wines was a comprehensive collection of Gosset's stable, starting with a glass of the Grand Rosé Brut NV. We were fortunate enough to enjoy the following wines (pairings in brackets) - Grande Reserve (Dungarvan), Grand Blancs de Blancs (Jersey Rock) and Grand Millesime 2006 (Carlingford), followed by the impeccable Celebris 2004 (Lindisfarne Rock) and 2007 Carlingford). The expert pairing of individual oyster varieties as an eye opener for anyone experienced in tasting wines but inexperienced with oysters beyond indiscriminately gobbling as many as possible at the Whitstable Oyster Festival.
It was a fantastic evening and we cannot thank our hosts, guests and our friends at Gosset enough for their enthusiastic participation and contributions to making this a very special, memorable evening.