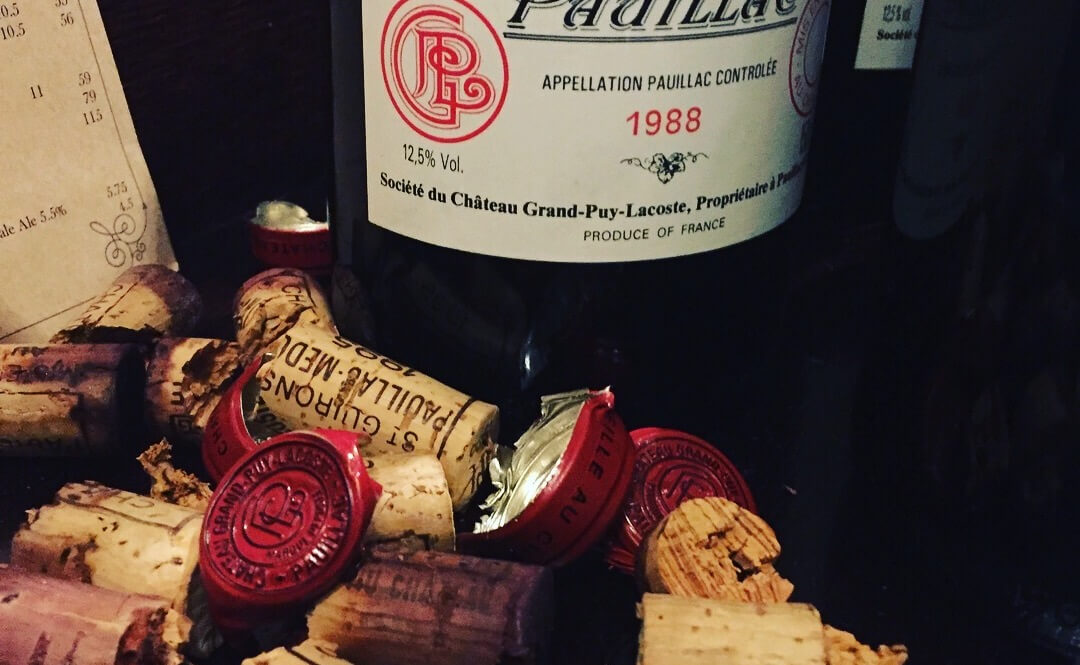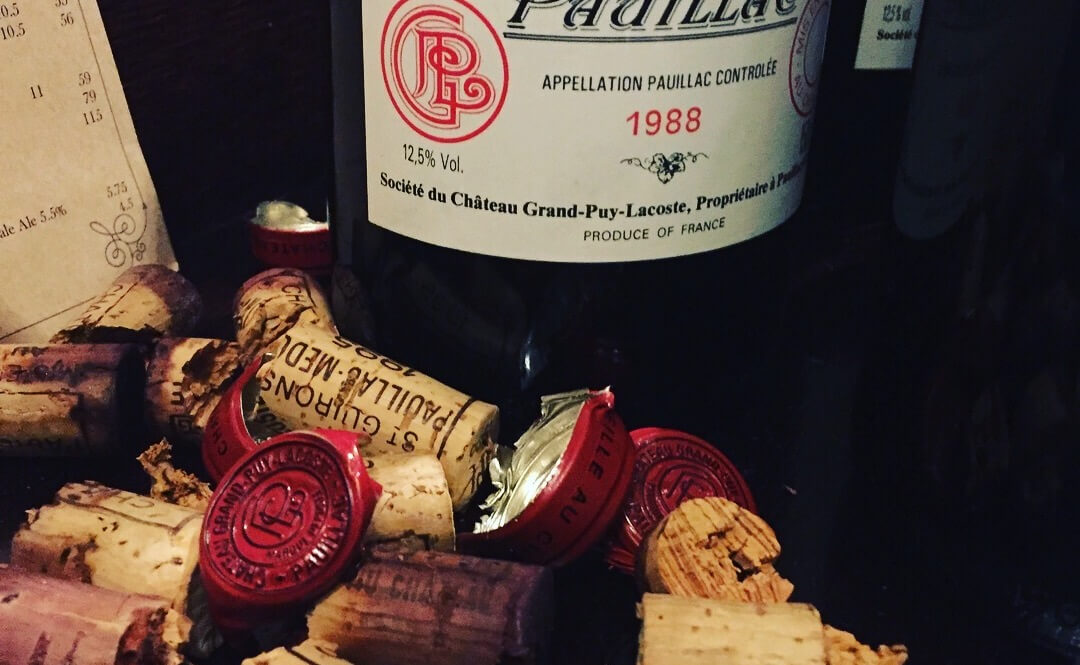 This past week we had the distinct pleasure of sitting down to dinner with Emeline Borie and a number of Cru customers at the boutique Zetter Townhouse. Tasting six vintages spanning 26 years, it was a truly special experience to gain such insight into one of the most beloved of all Paulliac chateaux, Grand-Puy-Lacoste.
Line-up on the sideboard in beautiful ex-chateau magnums were vintages 2014, 2012, 2006, 1995, 1989 and 1988. Tasting these wines with perfect provenance is treat enough, but to do so alongside magnificent food - Zetter certainly delivered on that front - provides the context that a straight up taseing or even guided masterclass simply cannot.
First of all checking in on the progress of the 2014 was a pleasure. The best vintage since 2010, though destined to be overshadowed by its illustrious successors 2015 and 2016, it's not one to be overlooked. We found it fresh, precise and surprisingly structured given the nature of the vintage.
The 2012 was a much softer, sweeter, almost New World Cabernet-feeling wine and very easy to drink. Increasingly people are realising that wrongly maligned vintages like 2012, 2011 and 2007 are offering genuinely satisfying drinking. Even though it wasn't insanely tannic and I wouldn't cellar it much more than six more years I'd still happily pay for it (which isn't particularly costly) and even more happily drink it (which is pretty easy).
_
"Increasingly people are realising that wrongly maligned vintages like 2012, 2011 and 2007 are offering genuinely satisfying drinking."
_
Moving on the the older vintages the 2006 was a contender for surprise of the night. Fleshy, broad and yet still remarkably fresh there was a bit more secondary character, but the depth of fruit was still taking centre stage. This is another classic example of a vintage overshadowed by proximity to a multiple of 5, but to be perfectly honest, I'd choose this over a 2005 any day of the week. At least for this week and probably all the weeks until… like 2030.
The 1995 was my personal wine of the night, though it's hardly my style of Bordeaux. Super concentrated, it's seemingly gained weight with more fruit than I would have ever expected, and a lot more than other 95s I've had of late. The salient disclaimer here is that we drank it from magnum so it could be that the decelerated ageing process has something to do with that. However, the fact remains that it was still super structured; possibly more so than the 2012 with a solid 17 years on the young whipper-snapper.
The final wines of the night were the 1989 and 1988. There is something odd about legendary vintages such as these and '82 and '61 etc. All common sense tells you that they must eventually pack it in and indeed a lot of lesser wines are doing just that. GPL's late-eighties efforts aren't yet ready to call it a day and i often wonder which wines from each of these vintages will be the last ones left to turn out the lights. Whoever it is, these late-twenty-somethings are still at it and if you can find them, particularly in magnum they're worth seeking out.