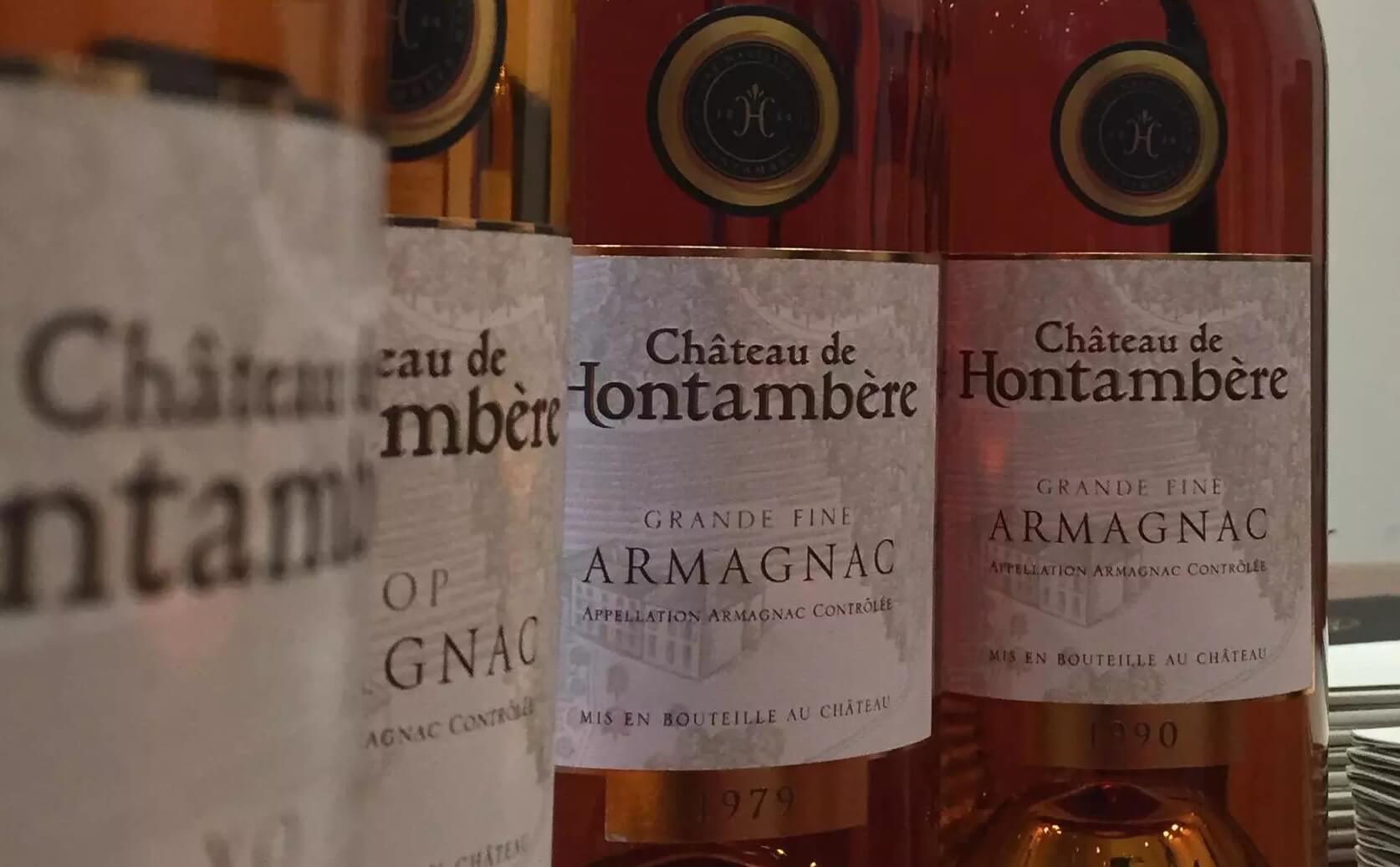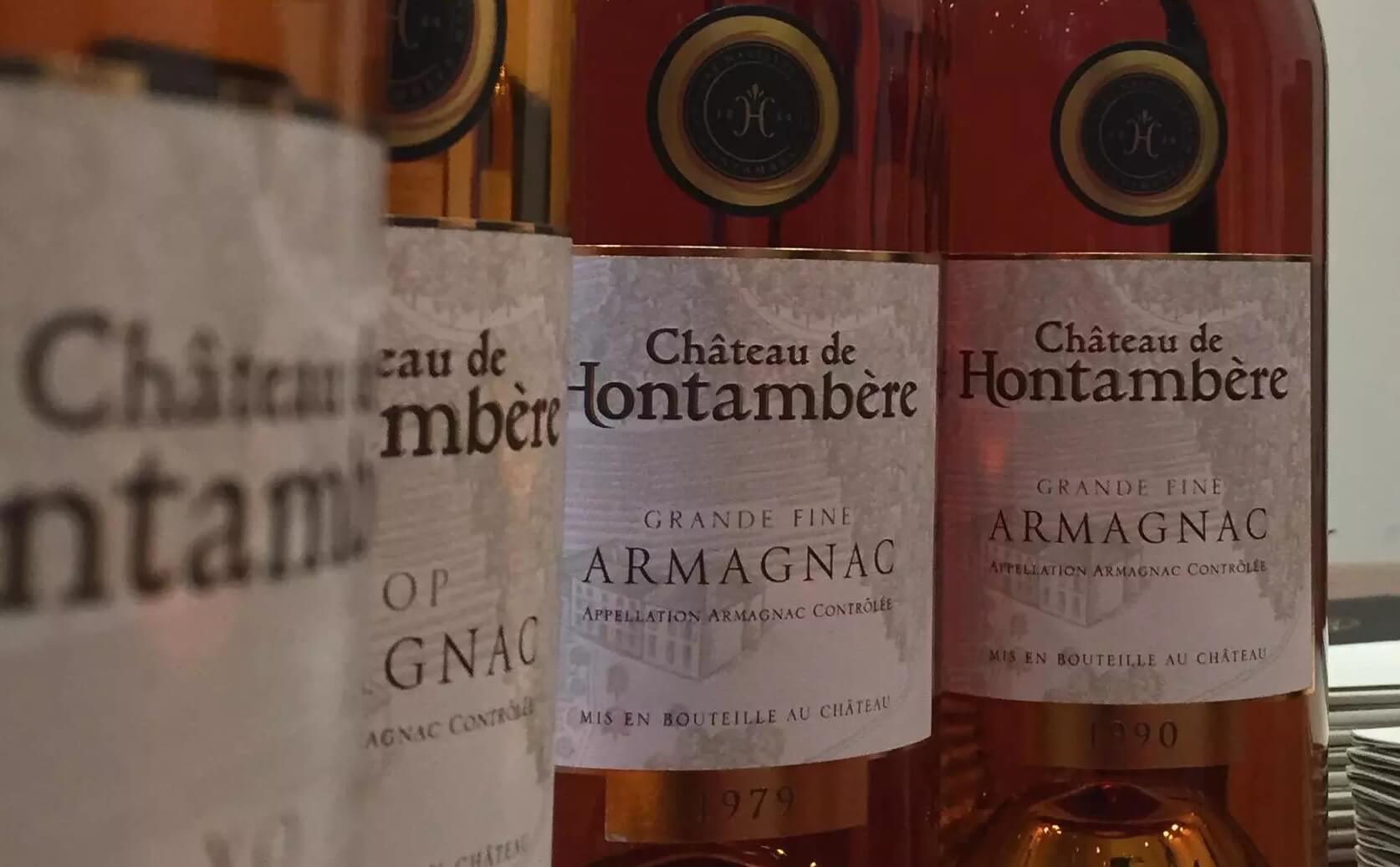 In today's world of craft beers, biodynamic boutique wines, artisan cheeses and free-range meat, spirits are starting to catch up. You can find the odd small-batch gin here and aged mezcal there, but given that the vast majority of spirits available are still the big branded, mass-produced stuff, it's a category with huge growth potential. Enter Armagnac – it ticks all the boxes of small production, great story, niche appeal, and of course, quality.
Armagnac has been produced for over 700 years – that's 200 more than the much more ubiquitous Cognac. But as Cognac sits snugly on the coast with easy transport routes out of France, it was the obvious choice for export over the more sheltered, inland Armagnac. Today, production of Cognac is approximately 30 times greater, and is dominated by 4 big companies instead of hundreds of small producers. We felt this was something worth exploring, and by partnering with historic Château de Hontambère we have stumbled across something really exciting.
_
"By partnering it the historic Chateau de Hontamere, we have stumbled across something really exciting."
_
Local families in the Armagnac region have always produced this spirit, but often did not have bottling facilities. This means there are barrels of artisan, small batch spirits all over the area which have been ageing quietly for years. Usually, these individual components will be bought up and used in a blend to create a house style – think of them as the music notes which make up a chord. Fortunately, the huge potential of these individual components was realised, and barrels were bought to be bottled individually by the Rare Armagnac Collection, giving the opportunity to listen to the crystal clear notes on their own. Sylvain, the winemaker, recently came to London and we spent a very pleasant Wednesday evening going through the range. The hours of discussion that ensued were indicative of the hours that could be spent after a dinner party with a glass of one (or several) of these, and what more could a connoisseur ask for?
First, there are the blended Armagnacs from Château de Hontambère. A stalwart of the region since 1834, its pure waters, complex terroirs and collection of mature stock still in barrel make for rather unique and fascinating spirits. Unlike many spirits found on the market, there are no colourings or sweeteners added here – the golden hue is the result of pure alchemy, transforming the clear liquid in a copper still in to something gold and precious. With a range of ages and styles, there is something for everyone, from the younger VSOP with its citrus and iodine notes, to the more vanilla-tinged, spicy XO to the fantastic single vintages 1990 (amazing richness and complexity) and 1979 (supremely elegant). These would all make a memorable ending to any evening, but the bought-in, single barrel Rare Armagnac Collection has also caught our attention. The 5 bottlings have been named after planets, a nod to the alchemy element of the process, and also a way to subtly indicate style. There is Saturne, the youngest, with earthy and rancio notes and plenty of power. Mercure is bright and fragrant with crisply defined freshness. Venus, from the 1995 vintage, is particularly high toned and rancio, a mature and masculine expression. Jupiter, from 1990, is seriously powerful, with dried fruit and nuts and some tannic structure. Finally, Mars, with a full 35 years maturity, retains beautiful floral notes with its smoky orange peel and spice. An evening spent comparing the differences between them would be immensely enjoyable, especially with a fine cigar…
So if you look for artisan, family owned production in your food, beer and wine, why should spirits be any different? Luxury spirits are on the up, but don't just look for marketing and packaging, it's the history and the story inside the bottle that counts. It's high time we bring Armagnac to the table.