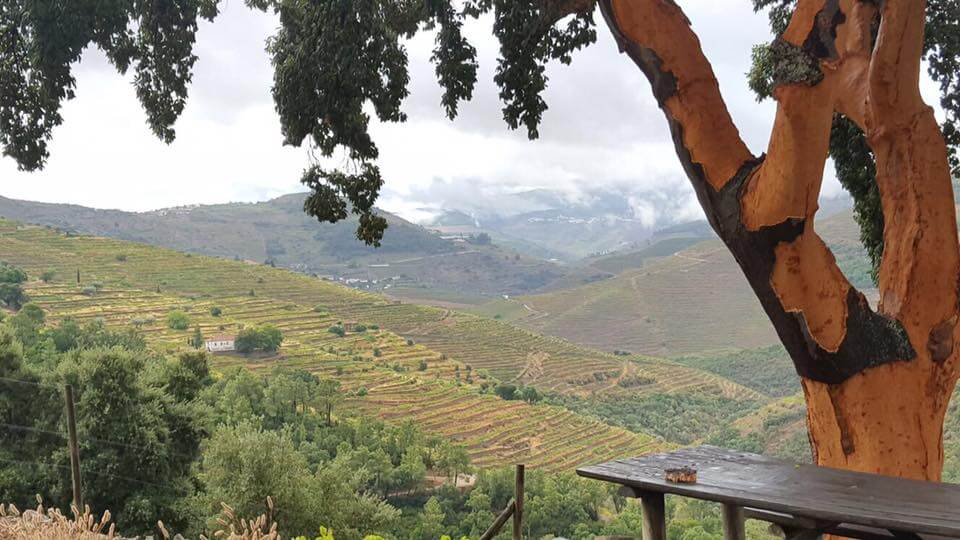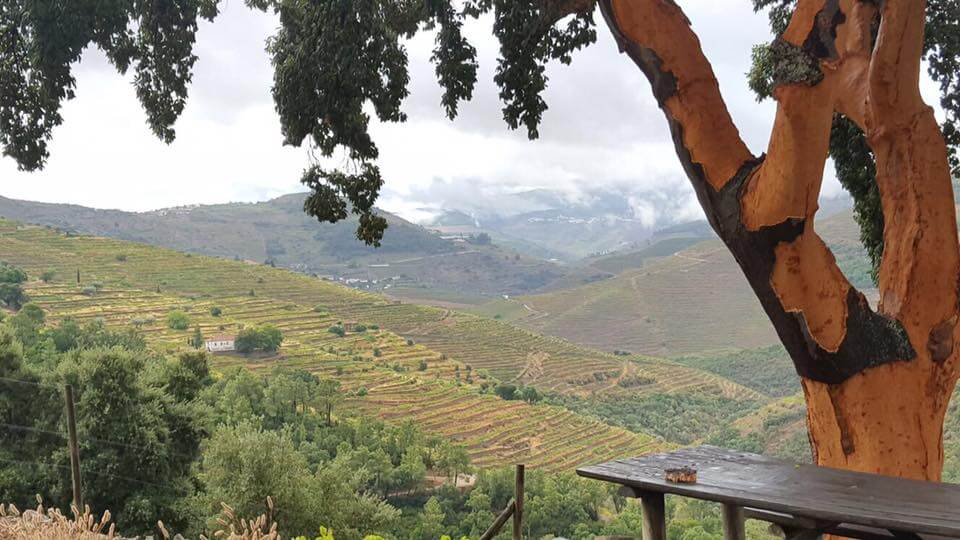 I have just returned from my inaugural trip to Portugal, a wine producing country of which I (and most I would imagine) knew relatively little about beyond the sweeties we love to consume with stilton. The general expectation was of tradition over modernity, and this is certainly true, but there are quiet innovations taking place in cellars and vineyards throughout. Though I am no geography expert, I am well aware that Portugal is not an island, but it certainly feels more far removed from the rest of Europe than its 2 firmly landlocked sides would suggest. First of all, the language… most well-travelled individuals can generally muddle their way through the language of another European country, when an announcement comes on in the Gare du Nord or Madrid airport you can usually decipher at least the overall nature of it. Portuguese, however, is halting and furious, sounding more like something from further East. It is disorienting to not leave the time zone and yet be so confounded by what is being said around you.
It also feels to be in a different stage of development than much of the rest of Europe where wine production is concerned. I will add a disclaimer that I did not extensively visit a wide range of producers so I am sure there are lots of things happening elsewhere. The 'modern' in Portugal now seems to be dabbling in international varietals, maybe a dollop of new oak, reductive winemaking and stainless steel for whistle-clean whites. Things still don't move at an incredibly fast, dynamic pace and there is still plenty of crushing by foot, but this all adds to what makes Portuguese wine special. In neighbouring Spain, by contrast, they have almost now moved on to a 'postmodern' winemaking ilk, with extended skin contacts and zero sulphur and plenty of bearded and tattooed winemakers. Portugal still have a little bit of finding their feet to do (outside the lagares) before they reach this next level of experimentation, for now the varietals and the oak are being played around with to see what works.
_
"Things still don't move at an incredibly fast, dynamic pace and there is still plenty of crushing by foot, but this all adds to what makes Portuguese wine special."
_
One area where their feet are firmly on the ground is port. At Quinta do Portal, we were treated to a range of ports with dinner, including a Moscatel with tonic as an apero (with some delicious cod croquettes), followed by an an amazing aged Moscatel with the starter and a couple of tawnies with dessert. 4 of the 6 wines served with the meal were ports and it was quite eye-opening how versatile it is. We found it both reassuring and disappointing to learn just how stringent the appellation rules are here – there are strict guidelines as to how a typical port should taste and if it doesn't make the cut, it doesn't go in to bottle. Here there is not even the option to declassify, so there is no opportunity to experiment in any way. While this means we can always drink port with confidence, it is a shame that the financial implications of trying something new and not being able to bottle your entire production mean that we will never see anything new coming out of the region (apart from finding different things to mix it with. That Moscatel and tonic was seriously delicious…). The 10 year old tawny was probably the star of the visit here. Pound for pound it stacks up nicely against the 20y/o
At Barbosa, a quick 5 hour drive down to the Tejo, we were seriously impressed with the classy sparkling. Pure Pinot with acidity straight as a rod, a lovely apero. The whites were crisp and aromatic, very pleasant drops, but what really impressed were the reds from the vineyards in Alentejo, near a mountain top. They were mineral and had lovely restraint, especially the Lapa Escolha 2011 using a local blend of aragonez, touriga nacional, and tinta barroca. The poor soils and altitude make for a really serious, savoury wine, with almost nebbiolo-like structure mid-palate. There was a pure Touriga Nacional as well from the Tejo, unoaked and really rather explosive, youthful for its age of 5 years. Ravasqueira was the next stop, not far away in distance though a totally different operation. Much larger and with plenty of money behind it, the family that owns it dabble in a wide range of businesses including horses (their antique carriage collection is something to behold!), with wine being just a small part. The quality here was clear to see straight away, with the entry level pair being two of the stars of the tasting. The range was large and experimental, but it was immediately apparent that what really works here is the local varietals. The Alvarinho was finely constructed with a fine-boned minerality and a juicy middle. The Vina das Romas made good use of international varietals, blending Syrah with Touriga Franca. It needs loads of time before it shows its best but the elegant structure and inherent complexity was clear to see.
To finish we spent a good part of a day with the wonderful Mouchao. Traditional and very photogenic, run by the Reynolds family who founded it in 1901 (after coming to the region looking to get in to the cork business). The wines here had a polish not yet seen on the trip, and impressive longevity. The range was reassuringly small, just a few wines made with indigenous grapes and traditional methods. Iain Reynolds was a fantastic tour guide, engaging and enthusiastic, and tasting the 2003 Mouchao from magnum was a real highlight. This is an address to watch in an ever-innovating and improving wine country. If you can't get to Portugal, seek out a traditional blend like this – you can get a real sense of the place in a glass. Best served with some 3-day cooked lamb – spoken from a superb recent experience!