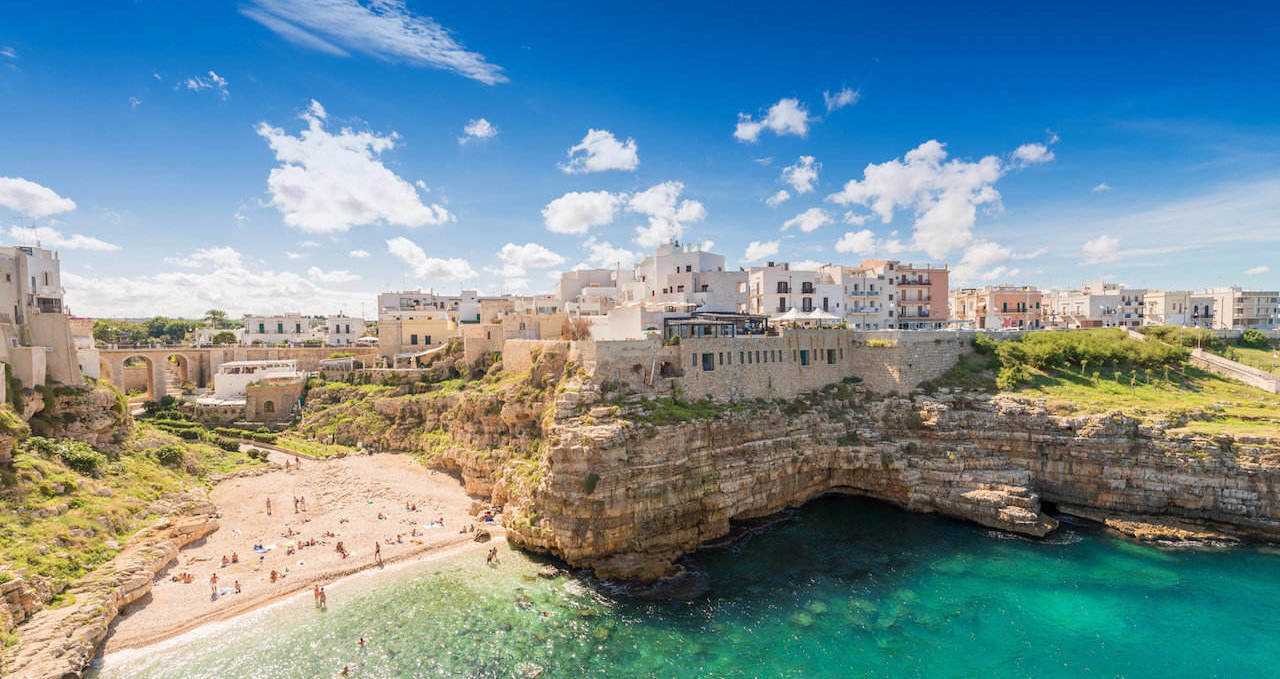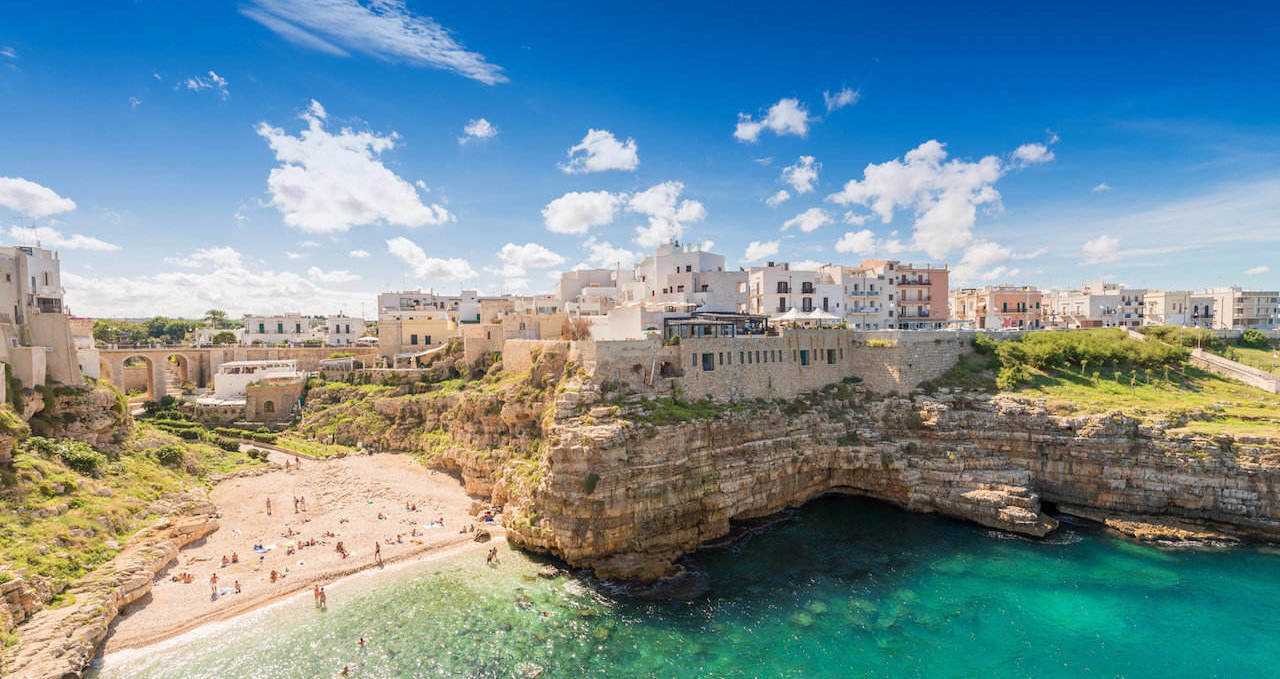 Puglia is a beautiful region in the 'heel' of Italy in the South. It boasts stunning whitewashed towns that bask in sunshine for most of the year on a picturesque coast line such as Polignano a Mare and Trani. I was fortunate enough to spend 5 days visiting last week, finding that tourism and the local wine and dining scene is really flourishing and it's easy to see why.
The sleepy medieval streets are ripe for wandering around; discovering quaint cafes boutique shops but where they truly excel is on the food scene! You will find yourself spoilt for choice with outstanding restaurants across the range with great local pizzerias blowing you away for €6 up to the impressively-slick Michelin starred Quintessenza. Overall, it's as fresh as food can be! Focus on local produce here also carries through onto the wine list, most of the wines available and enjoyed are also made here.
How this is Puglia's reputation lets them down among my fellow wine lovers. Expressions like 'holiday wine' or 'table wine' pop into most people's heads; this could not be further from the truth nowadays. For many years this was largely a fair assumption. One prominent member of the local wine industry described their reputation as 'the cellar of Europe' as Puglia mostly supplied bulk wine for large scale multi regional blends. Many farmers were focussing just on growing large yields of grapes for sending elsewhere.
_
"Expressions like 'holiday wine' or 'table wine' pop into most people's heads; this could not be further from the truth nowadays..."
_
As in many other places in Italy there was also a real focus on growing international foreign varietals like chardonnay. In a globalising market this seemed commercially prudent to grow something people have heard. Although Puglia has a longer history than many other Italian regions at growing foreign varietals, being one of the first to plant them after the phylloxera crisis, but the last few years saw this accentuated to the detriment of the local wine industry. Happily this is all changing.
In addition to growing appreciation of local varietals, huge investment in the region with new technology and ambition are really helping. Piero Antinori, Italian wine visionary and the man behind the first Super Tuscan Tignanello, has invested heavily in the regions spending around €45 million to totally redevelop and develop two properties. Including re-doing the beautiful masseria, a fortified farmhouse typical of the region historically to defend against raids from the sea, Castel del Monte Bocca di Lupo.
Investment and modern winemaking know-how are helping to get the best of out of the varietals that thrive in the local climate. With Bocca di Lupo it has helped them tame some of the raw power whilst still harnessing its unique character. A 'nervous' grape – they have achieved to rediscover a much lighter style. Had the 2010 vintae which was the first made in the new winery and the although I had 2006 and 2004 which were enjoyable but there is an obvious jump in quality.