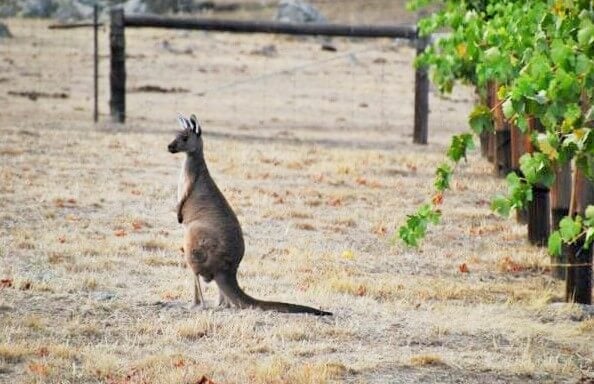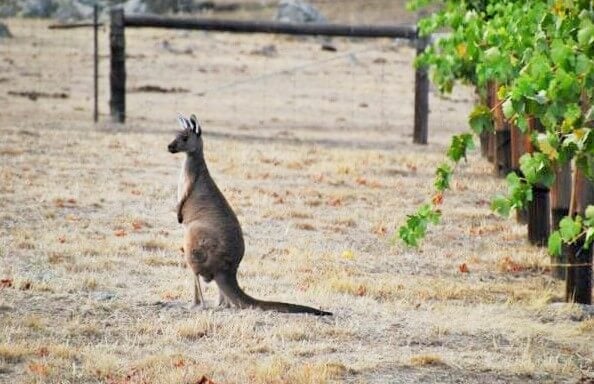 When the first wave of Australian wines hit the UK market in the 1980s, they were met with an abundant amount of success from the marketplace who welcomed their super-ripe and uncomplicated style as well as their even easier to understand labels which clearly identified the grape varietal (in English, no less!). With a highly favourable exchange rate and the reliability of trusted and easily identifiable "critter" brands, like Yellow Tail, wine buyers pushed their Australian suppliers for large volumes at lowest possible prices. The flaw in this cheap and cheerful strategy of selling bulk Australian wine was recognised in 2001 when a combination of factors began to deteriorate the strength of the Australian wine export market; including a massive over-production of bulk wine and the increase in value of the Australian dollar.
Australia has since been in a period of rebranding to attempt to shed their image as a cheap, bulk wine producer and instead refocus on the fantastic quality that can be found in Australian wines, particularly in the mid-level price range. This strategy of emphasizing quality over quantity, concentrating on premium wines, combined with a more favourable exchange rate with the Australian Dollar has been successful and has seen a rise in interest in both the UK and US markets.
After spending a week in South Australia, the amount of innovation and effort being invested in areas like Adelaide Hills and Barossa (amongst others!) was abundantly clear. In the Adelaide Hills, young producers like Scott & La Prova, Longview, Pawn Wine Co., Anteloper, Howard Vineyards, and countless others are experimenting with Mediterranean varietals which thrive in the hot sun, but benefit from the acidity that builds in the cool nights. Meanwhile more established estates like Shaw + Smith, Petaluma and Bird in Hand have successfully built their reputations upon wines of great finesse and complexity and at very compelling prices. While Barossa has had less to prove as far as reputations go, but amidst the regions iconic blockbuster Shiraz, there is still plenty of innovation at play. Once such mecca for those in search of some new, delicious discoveries is the Artisans of Barossa where former head-winemaker of Penfolds John Duval hosts lively events with the support of smaller, top quality winemakers in the area. His own range of wines focuses on the old vines of the region with his utterly affordable "Plexus" range of red and white Rhone wine varietals as well as turning his attention to his true passion of old-vine shiraz with his "Entity" and "Eligo." While at Penfolds, Duval left behind his mark not on the legendary blockbuster Penfolds Grange but on the more refined style of Shiraz fostered by the 100% French oak Penfolds RWT, which is what John Duval's Wines continues to explore.
Don't let these out of date reputations stop you from discovering some truly innovative and interesting Australian wines.