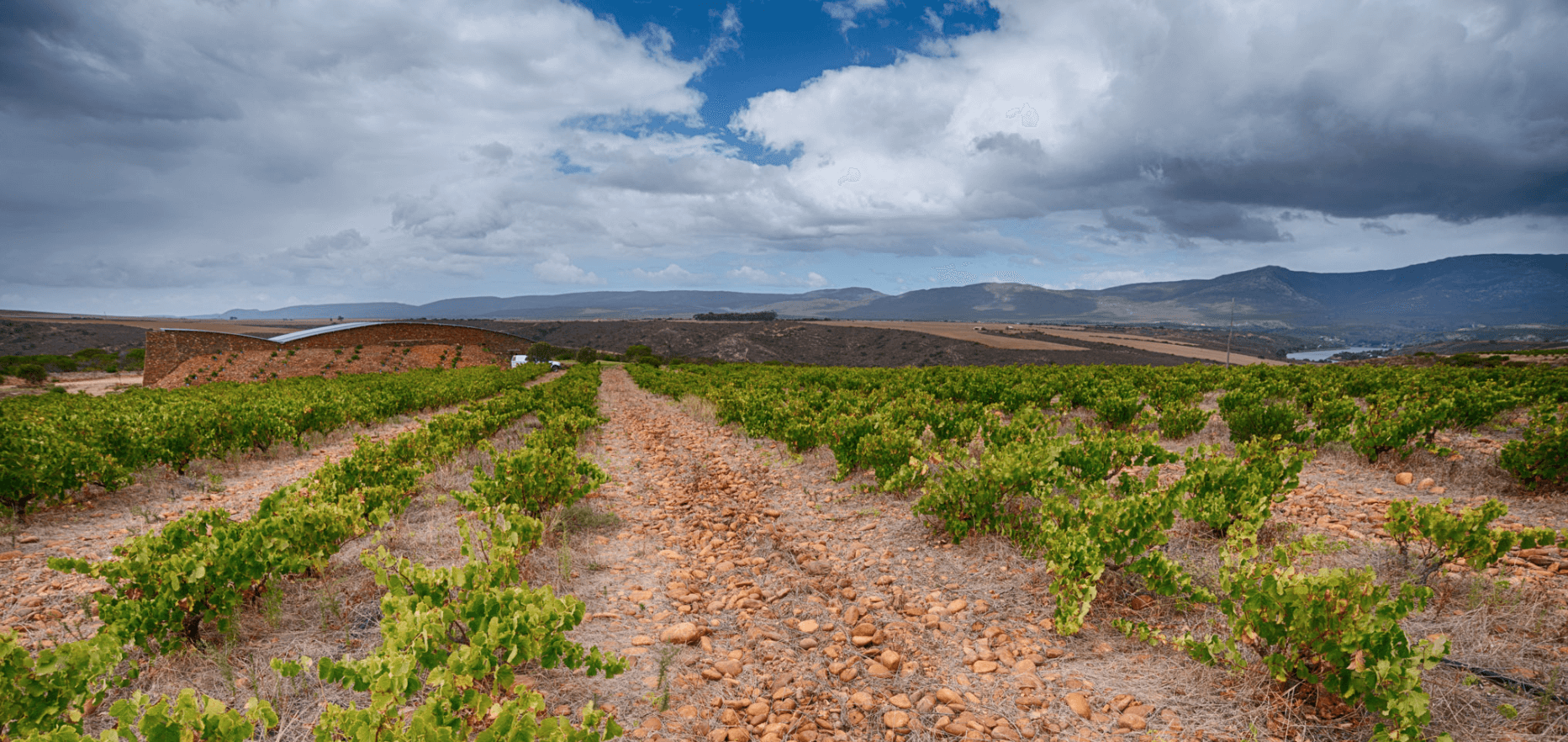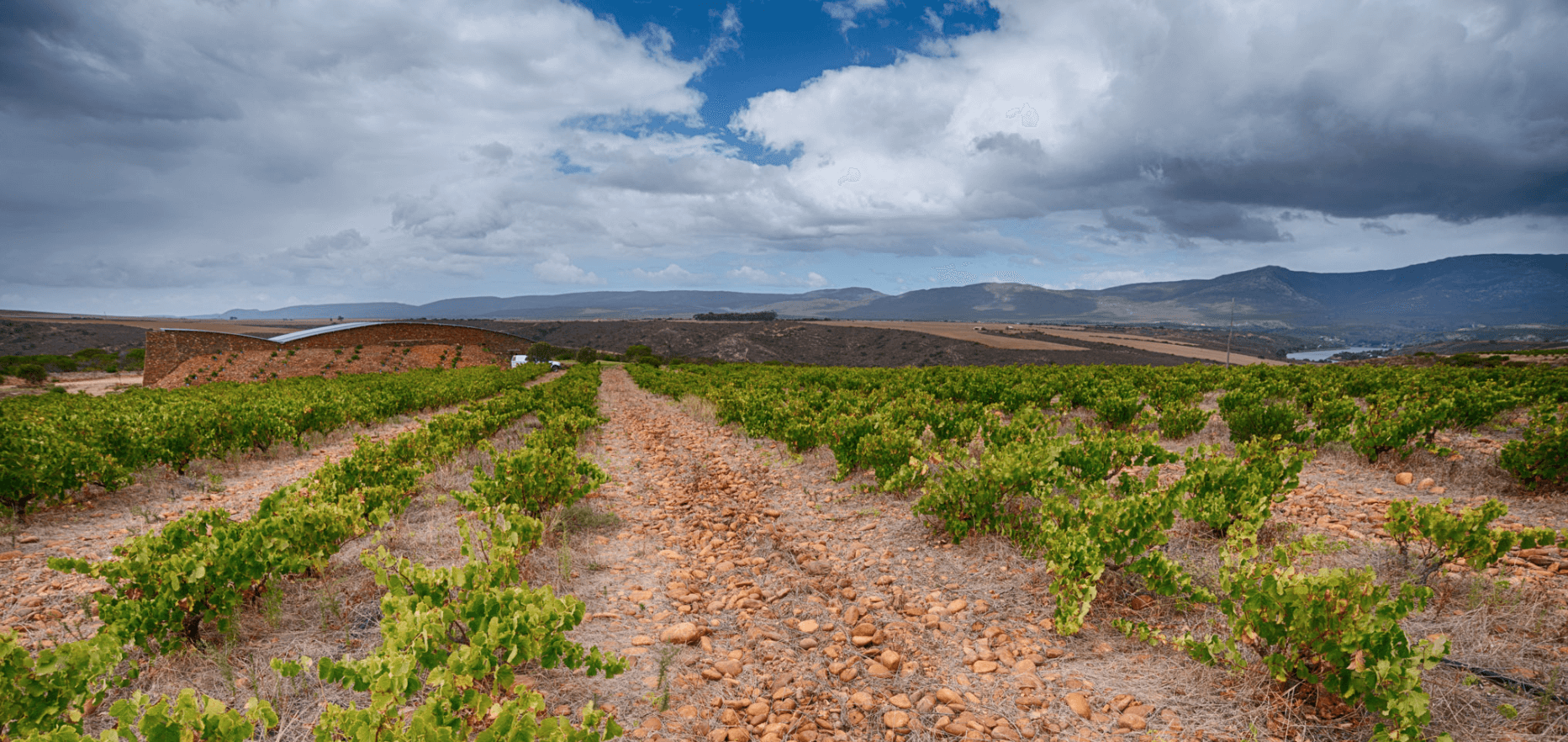 South Africa is riding a wave of innovation and experimentation that has brought the country's wines a new level of prestige and interest. The best winemakers have made the bold departure from attempting to replicate the success of top Californian and Australian winemakers, instead focussing on carving out their own niche. As a result, the wine scene in South Africa is arguably the most adventurous, most fiercely individualistic and most dynamic in the world.
One of the earlier players in driving this revolution is architect-turned-winemaker David Trafford, whose Stellenbosch estate De Trafford is one of the best in the region, making excellent Chenins, top-tier Syrahs and classic Bordeaux blends. But for all the quality in Stellenbosch, it is his project 240 kilometres away in Malgas that since the early 2000s has been pushing the boat out on what to expect from South African wine.
Sijnn's quality is well-established, as the darling of wine publications from the local Platter's Wine Guide, to international critics such as Jancis Robinson. Over the years however it has become apparent that the wines mature with surprising class, both in bottle and in barrel. David Trafford is nothing if not an avid student of winemaking, often travelling the world to visit regions with seemingly little to offer a South African winemaker. In Spain, however he found the inspiration for his latest experiment. Vega Sicilia's Unico Especial, a multi-vintage blending of Spain's greatest wine lit a light bulb for David and Sijnn Free Reign was born.
_
"Sijnn's quality is well-established, as the darling of wine publications from the local Platter's Wine Guide, to international critics such as Jancis Robinson."
_
The concept of choosing a top-quality barrel or two from each vintage, vatting them together in order to create something greater than the sum of its parts is one that can be difficult to get one's head around. It's understandable to come at it with a bit of skepticism, especially when the flagship wine from a given estate, like Unico is so legendary. What is the intention behind the wine? Should it be the best wine the estate can produce? Or perhaps it should capture the essence of the estate; its terroir and the varieties that make up the vineyard?
Like any great recipe they started with the best ingredients to hand. The 2009 Touriga Nacional (a Cape Winemakers Guild Auction wine in its time), the 2010 Touriga and Syrah and the winery's first 5-star wine, the 2011 Syrah. All the components were married together in a 900L barrel, everyone any then augmented with a dash of this or that; any vintage they thought would bring something to the final blend. Once they had a wine they were satisfied with, they filled 1000 bottles in total, leaving it to mature for a few years longer.
The results are impressive. Debi van Flymen, Cape Wine Master tasted the finished product in April and her comments were truly encouraging. She described it as "energetic and explosive on the palate with a long finish" calling it "a beguiling, complex and richly textured wine that will reward judicious cellaring and last 30+ years." We have had the pleasure to taste this beauty of a wine and have to agree with her. It's as tightly wound as one can imagine, but there is ton of classic Syrah and Touriga notes tucked away under the structure. Black olive, wild flowers and a bit of cracked peppercorn come out alongside some lovely strawberry, black berry and salted chocolate.
As David writes of the 1st Edition of the Sijnn Free Reign, "this is a highly personal, handcrafted wine that has taken a lot of thought and effort." We see that effort as being well worth it. It does capture the essence of the unique site at Malgas, where Sijnn still stands as the only wine in the region it invented.
This is a compliment to the new wave of thinking that has come to dominate quality winemaking in South Africa over the past decade. It's extremely rare and we recommend snapping it up if you come across it.