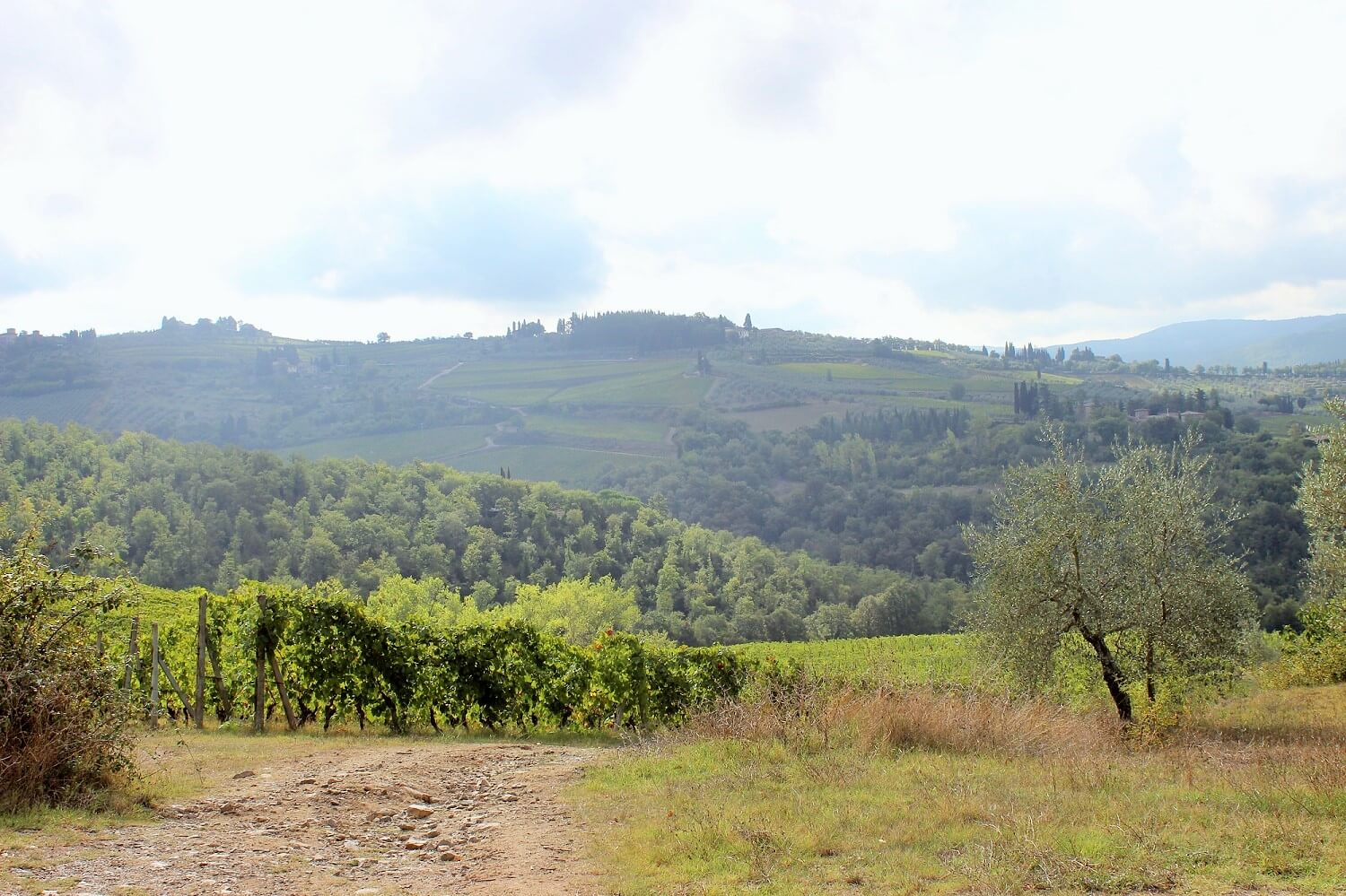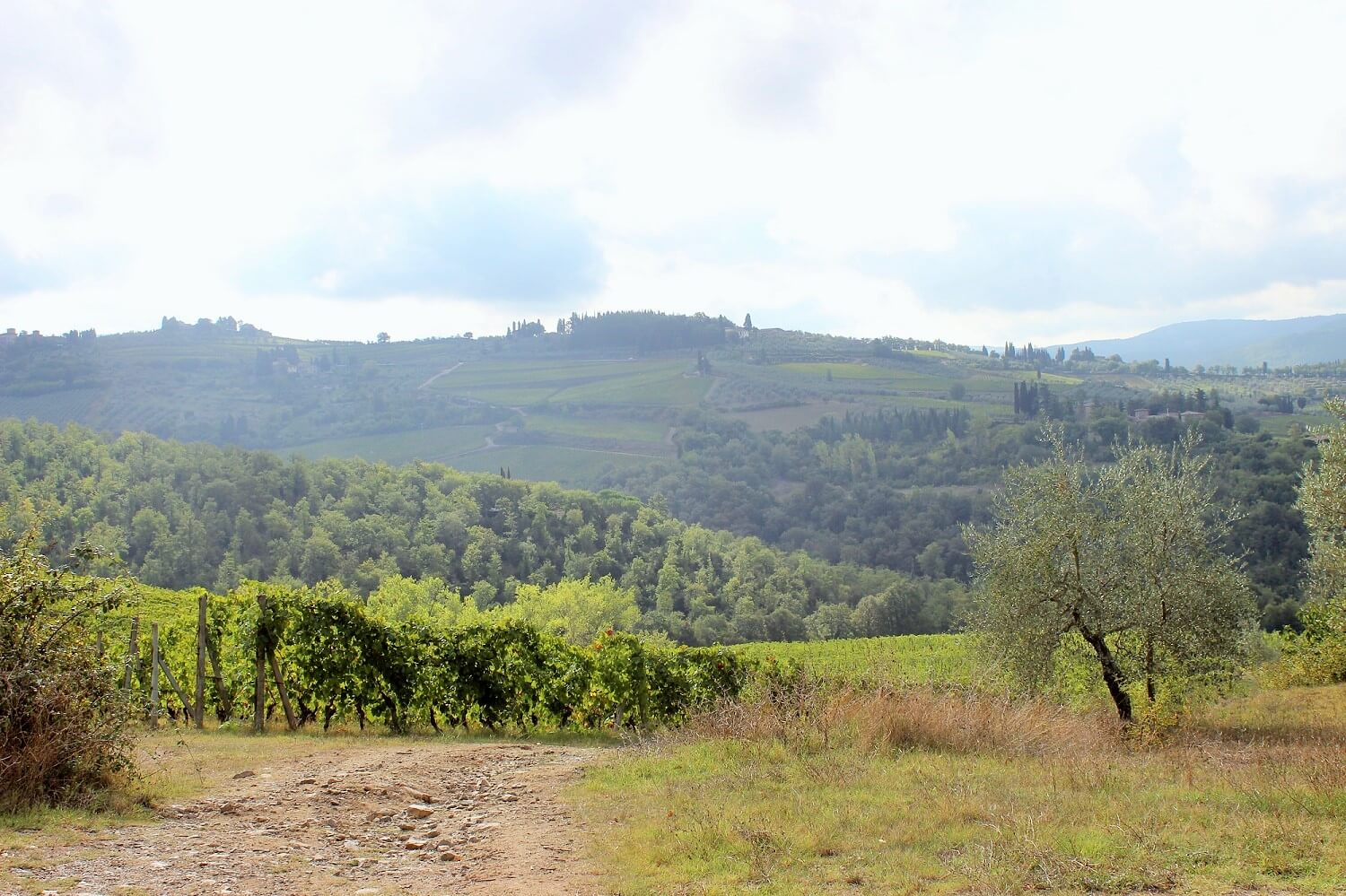 Back from an adventurous road trip around Tuscany - Senior buyer - Madeline Mehalko shares her learning's from her Fiat 500.
I am now back at my desk having spent the last week burning around Tuscany in a Fiat 500. Aside from the fact that I had to variously battle hayfever, horseflies, mosquitoes, wasps, bats and a bad reaction to shellfish (perhaps Tuscany was trying to reject me?), it was a pleasant and informative trip, and there were some great wines to be found.
To really get under the skin of Italy, you just have to spend some time there, preferably in multiple regions. The more I visit, the more I get the feeling that the country has one foot in the 'boot' and the other wears a red-soled Manolo. That is to say, it is part rooted in tradition and part seeking modernity. Clinging to regionality while embracing globalisation. Shedding its communist past while cautiously eyeing its capitalist present/future. And it's no longer just a North/South divide, these contrasts can be found in every region of the country (and even in the wines!).
I noticed a great deal of these striking characteristics in Tuscany, which is no stranger to outside influence, having been a favourite for foreign visitors for years. In Chianti Classico, plenty of the old rustic charm remains. You can get a 'primi piatti' for less than €10, even in the most touristy of piazzas. The winemakers are happy to take time out of their days to present their wineries and their wines. Prices for the wines remain sensible even if they receive the favour of the top critics
Montalcino, by contrast, was a surprise. The town was brimming with American tourists, there was barely an Italian to be seen or heard. Food and wine was near double the price. Winemakers were present in the wineries, but too busy to talk to anyone themselves. After the blending scandal in recent years, they have made an astonishing recovery. The success of Brunello di Montalcino had been building steadily until the release of the 2010 vintage this year, when it exploded. Now the place is locked down, every winery worth its salt has been snapped up by agents in most major markets around the world and there is simply no business to be done.
If these changes seem recent in much of Tuscany, one region has been steadily looking outwards for years, Bolgheri, with its international varietals and style, A-list address book, and team of world-travelling brand managers and sales reps (not to mention the growing list of estate owners who are non-Italian businesses or investors). This is truly the Bordeaux of Italy; its show-off-able, investable beauties grace tables everywhere from New York to Hong Kong.
So what does the future hold for this bucolic powerhouse? Bolgheri's top wines continue to gain ground in the Liv-ex index, and will likely continue to do so (everyone is tiring of the Bordelais pricing, after all…!). Brunello's rapid rise up the ranks can surely hold, as it is well-deserved, but is there anywhere to go from here? It is perhaps little Chianti Classico that is the next one to watch, the introduction of the 'Gran Selezione' category in 2010 shows they have their eyes on the premium level,and it's a marketing spin that works globally. There might come a day where Chianti's winemakers are too busy to receive visitors, have depleted their cellars before every vintage, and demand higher prices for their wares… but in the meantime we are very grateful for the humble ways of the talented producers who are keeping it real.