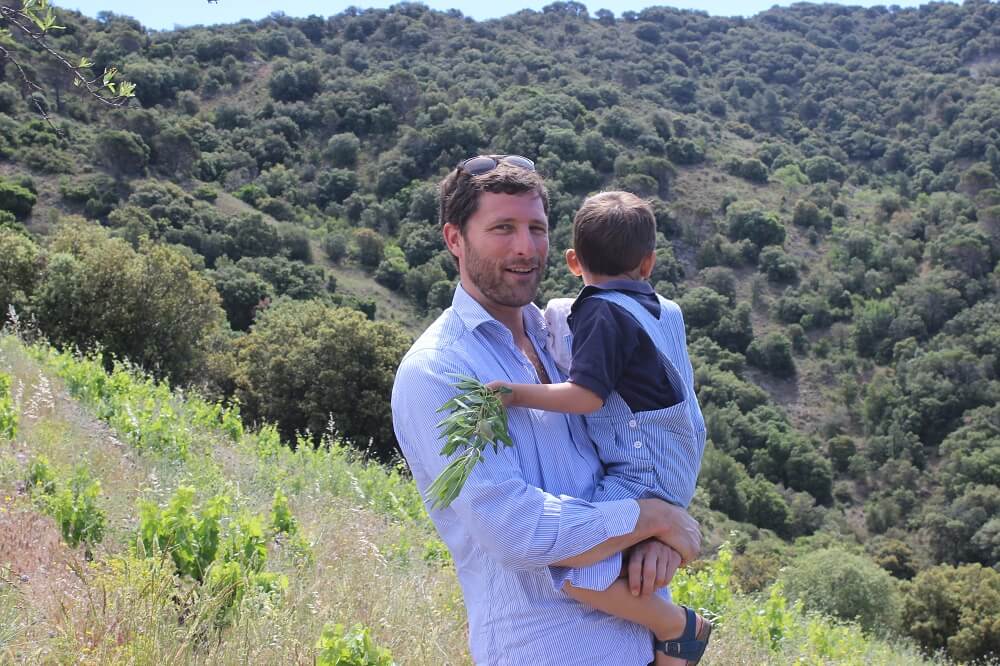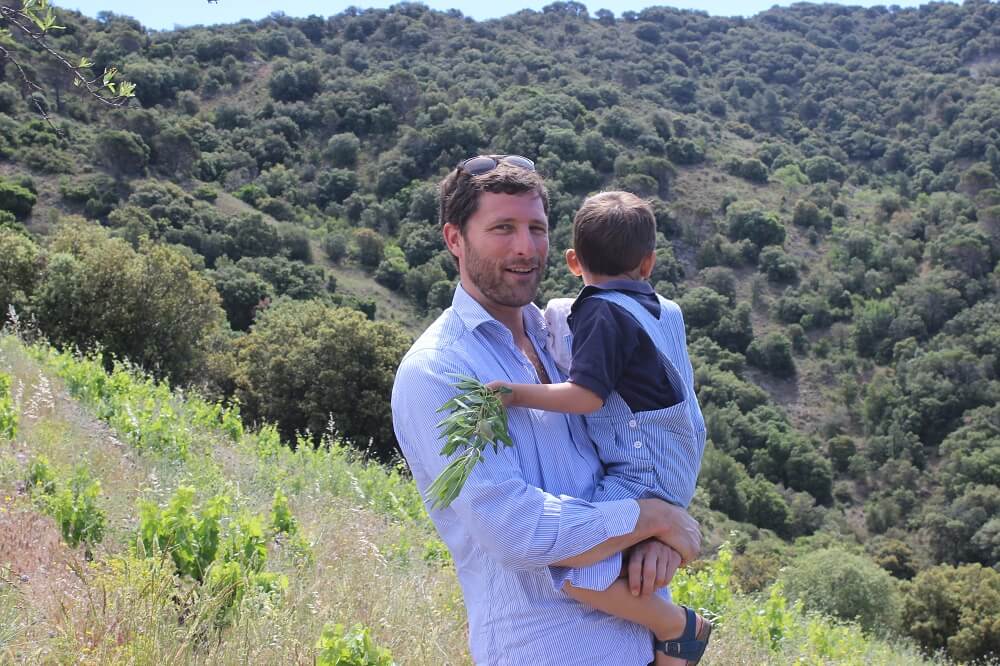 Dominik Huber and his son
A new exclusive Cru partnership
Madeline Mehalko - Senior Buyer - unveils Cru's Exclusive New Priorat producer, Terroir al Limit and describes their triumphant battle to reach success.
You may have heard the name Terroir al Limit before – they are not completely new on the scene. Started in the village of Torroja in 2001 by feted South African producer Eben Sadie and Dominik Huber, a German gourmand and business graduate, the estate has gone through several different phases over the years. Labels have changed, vinification methods tweaked, Sadie is now no longer involved… there has been struggle, too. The name itself refers to the harsh landscape in which they choose to work – the vineyards are at the limit of where it is possible to grow vines.
Dominik Huber started out as a novice, finding his way as he went, learning what he could from Sadie as well as just from sheer trial and error. Favouring a more 'natural' method of making wine, they shun the typical Priorat approach of super-ripe, extracted, alcoholic, oaky wines (and are not shy about saying so) in favour of early picking and minimal oak. They have not always had the support of their neighbours. The wines were not popular locally and neither were their makers, having been the victims of a vicious attack of vandalism in 2011 when the winery was broken in to, taps on many tanks were left open to drain and others poisoned with bleach. Huber, much like his vines growing on these impossibly poor slate soils, had to dig deep to survive. He has come through it alone and triumphant, sticking to his guns and producing the best wine ever made here.
Priorat can be something of a sore spot for wine lovers. With the dramatic, mountainous terrain, it is an exhilarating place to visit, and it's very easy to see why someone like Eben Sadie would be seduced in to putting down roots here. There is a long history of winemaking, French monks first came to the region to plant vines in the 12th century, and their chosen varietal Grenache can still be found today. The potential for making great wine here is undeniable. BUT… the region became somewhat of a victim of its own success. Alvaro Palacios did much to put the region on the map in the 80s and 90s and the wines started to command high prices – they are now some of the most expensive in Spain. As they became more fashionable, so too did the over-ripe, alcoholic style most producers now aim for and they started to look less good value. Dominik Huber is all too aware of this problem and he aims to make wines more in the style of Burgundy – not only in their elegant finesse, but in the classification of the range – village, 1er Cru and Grand Cru, essentially. The top wines are varietal as well as being single vineyard, so they give really crystal-clear snapshots of the different terroirs and the grapes.
Finally someone is doing justice to this fascinating, diverse region and making wines that you want to drink a second glass of. Having tasted a range of vintages over lunch in nearby Scala Dei, it was evident that each year, the wines get better. In 2012 Huber turned out some of the finest, most polished wines yet – now is the time to get re-acquainted with Priorat and the shining beacon that is Terroir al Limit.