Dominique Lafon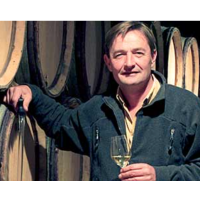 About Dominique Lafon
Managed by the very same vineyard team as the legendary Domaine de Comtes Lafon, the Dominique Lafon label can be seen as something of a passion project for the formidable vignerons involved. Adhering to biodynamic principles amongst the vines, it became clear very quickly in 2008 that exceptional fruit was going to be crafted into special wine by this Burgundian master.
Whilst Dominique Lafon is officially a négociant business, almost all the wines produced are from long-standing leases or vineyards that the great winemaker owns himself. In essence, it is officially considered to be a négociant but operates to the high standards of Comtes Lafon. No doubt savvy buyers have already realised that this means négociant prices for Domaine-level wines.
Naturally, Domaine des Comtes Lafon's rich history necessitates a certain consistency in style with regards to winemaking year on year, and indeed (as fabulous as they are) there are threads of similarities between vintages. The Dominique Lafon project, however, allows for freedom of expression and unbridled artistry in the winemaking process to be applied. Passion and love for the work are thrown to the very forefront of these cuvées, and flair is allowed to breathe. The wines of Dominique Lafon are more focused on the palate, determined to seduce and thrill drinkers with their gorgeous fruit and silky-supple tannins.