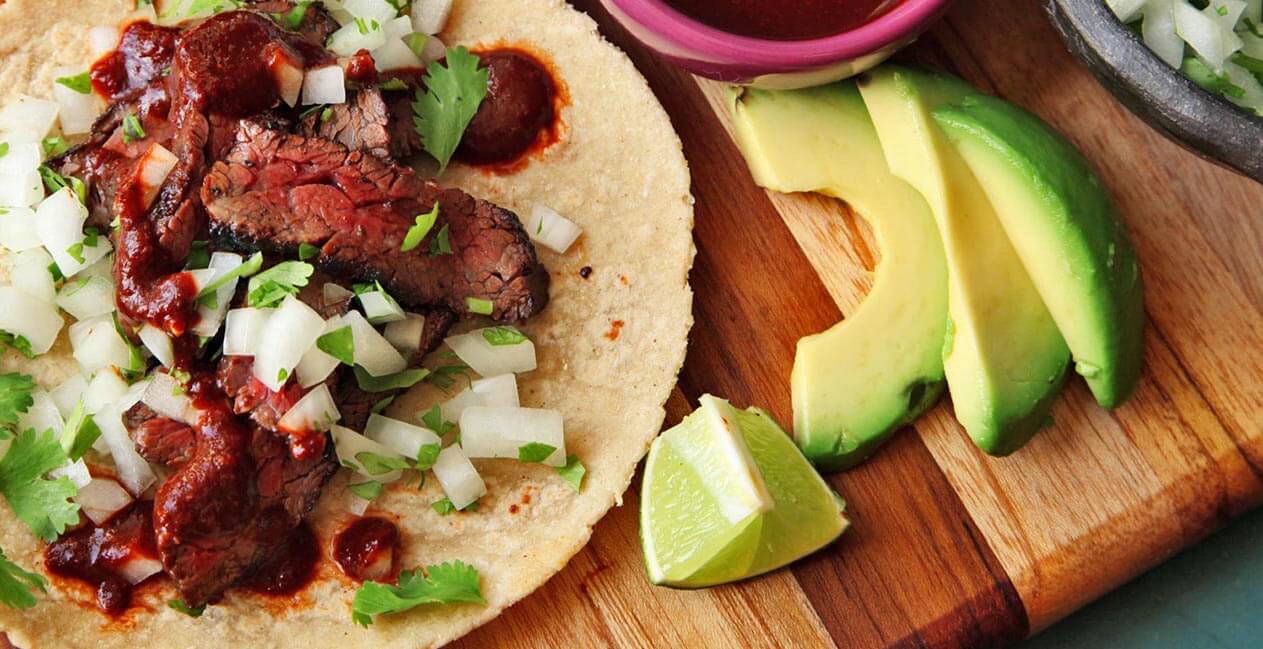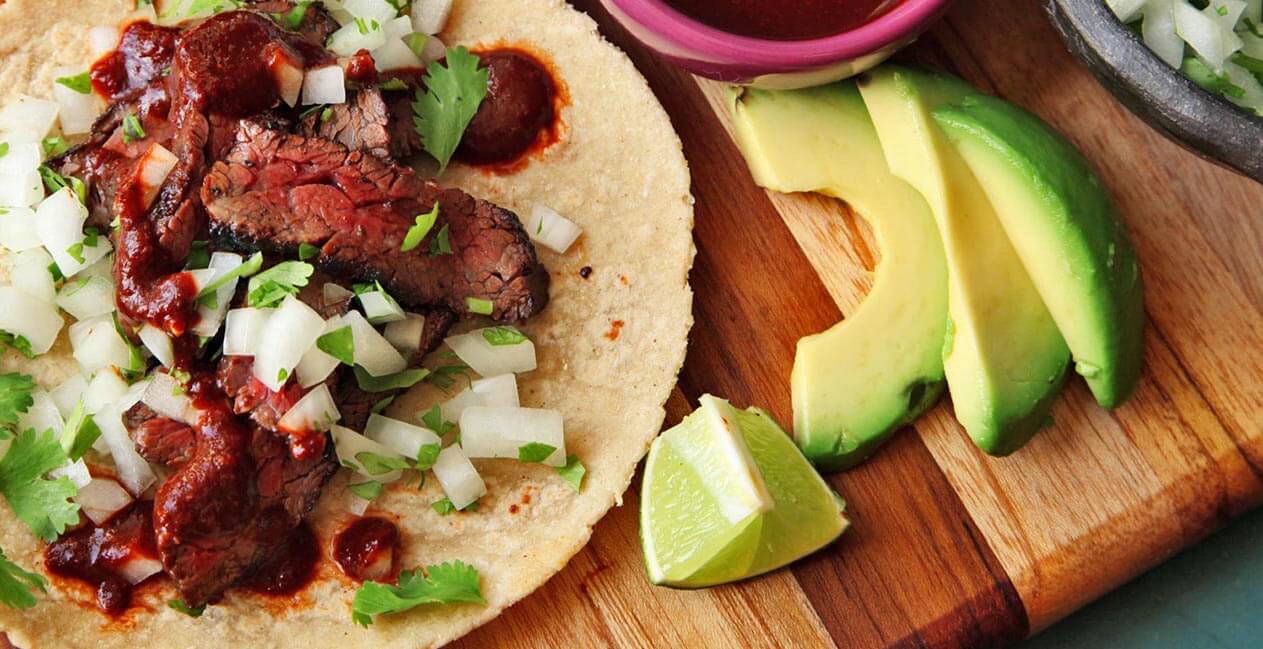 Surely the sun must come back at some point and then summer will begin in earnest! One of the most enjoyable things to do from June onwards is enjoy a classic, summer cookout with friends. Sipping cold beers around the hot barbecue waiting for the coals to go that perfect ashy white before laying on the steaks. Barbecuing is a lot of fun to be sure, but enjoying the ritual of grilling in the garden is much more satisfying when you know the food will turn out just right.
A successful barbecue begins with the marinade. For the best results, sort this out the day before and leave your meat to soak up all the flavoursome goodness overnight. As you begin to prepare the marinade, take some time to understand what each ingredient contributes to the final product. First off, choosing which cut of meat you use is essential. I would go for hanger steak as it's coarse texture and muscle grain make for a cut that readily takes to marinade and rewards your efforts.
_
Go for hanger steak as it's coarse texture readily takes to marinade and rewards your efforts.
_
In order to achieve the tender, melt-in-your-mouth feel, there are certain ingredients that have to be present. In the most basic form; acid and salt. These two aid in the breaking down of fat and muscle tissue which take up a lot of the volume of the meat. That volume can then be replaced with the flavours of the marinade and make for a perfectly cooked steak that simply falls apart.
To make the marinade, start with a base of lime and orange juice and add some chopped up chipotles and a splash of olive oil. This will give you the acid you need while the orange juice keeps the lime from getting to astringent. For the saltiness, add a dash of both soy and fish sauce and whizz it all up in the blender until it's about the consistency of a fine salsa. Add a few tablespoons of maple syrup to taste. This will help brown the meat evenly and give balance to the acid and salt. If you like, pour in a splash of heavily peated whisky, to get that lovely phenolic flavour. Ardbeg> is best but Laphroaig> will certainly serve.
Now your marinade is ready to go. Rub your meat in a bit of sea salt (I like the smoked Maldon variety for this) and then make sure that it's well coated on either side. Sprinkle in some fresh coriander, coriander and cumin seeds. Cover and leave in the fridge overnight and you'll have the steak to end all steaks! Come the day of the barbecue, be sure you're well outfitted with charcoal, beer and maybe a bit of bubbly - you'll want some bold reds for later of course.
Bring out the steaks and remove them from the marinade a good hour ahead of time and let them warm up. Some even like to put them in the oven at 45 C for a bit to make sure they're perfectly ready for the grill. Make sure that you don't put the meat on the grill until the coals are so hot that you can't bear to hold your hand anywhere near it. You should see that lovely rippling heat emanating from it and you'll know that the time is right. Using meat tongs, place the steaks with a good bit of space between them and let them go for about three minutes before flipping them over. In order to suceed in this stage of the cooking it is essential for someone else to stand beside the grill with a beer in hand (they can offer advice if they like, but it should always be ignored).
After three or four more minutes you should have perfectly rare steaks with perfect texture. Let them rest for about ten minutes and serve with some grilled pak choy, potatoes and some homemade coleslaw. Pair with a ripe, fruit-forward red like the RIoja or an Argentine Malbec. My personal choice would have to be the Barahonda Campo Arriba Yecla 2014 - a blend of Monastrell, Syrah and Garnacha that goes perfectly with smokey barbecue flavours.