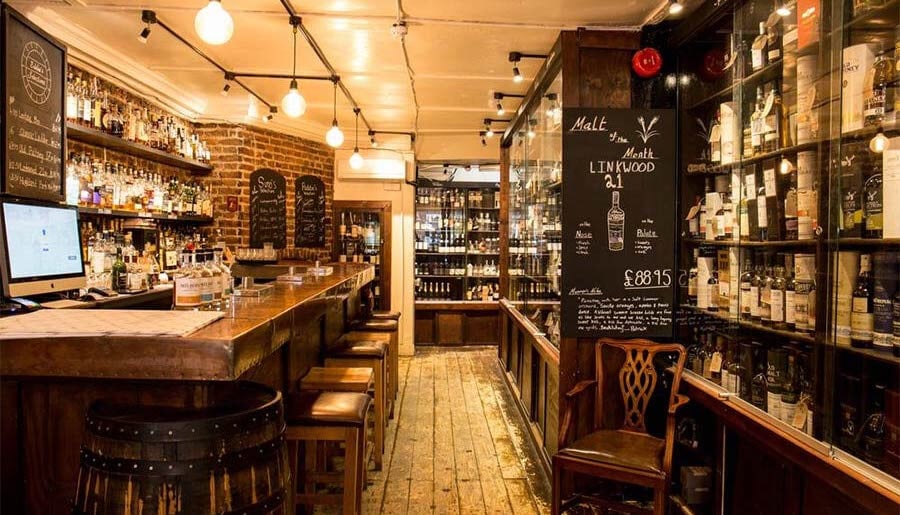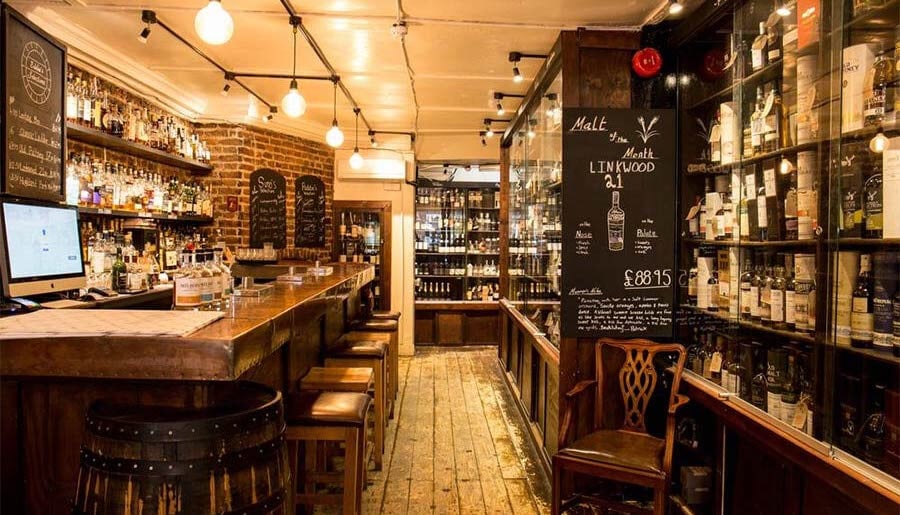 With fine whisky increasingly on Cru's radar we have been exploring some of the best whisky bars in London all in the hopes of finding the most interesting drams. As with just about everything, the capital has a dizzying array of watering holes and a great number of them are dedicated to offering drinkers with an incredible selection of whiskies.
One of the trends we've seen in recent years is the growing popularity of members only clubs. No longer just the preserve of the ultra-wealthy and well-connected, there are a number of establishments that use memberships to supplement their incomes (London rents, after all) and to limit crowds. The fine wine scene already has a number of these clubs, for example 67 Pall Mall, Trade and Oswald's and naturally whisky has it's own, slightly more democratic versions.
These are some of our favourite places to get a proper dram of whisky, chosen for their range, ambience and the knowledge of the people working there. It's one thing to have a bunch of prestigious bottlings, but each of these has also managed to establish a curated selection of great value whiskies, interesting and hard-to-find gems that add to the experience, making them places for beginners and life-long whisky drinkers alike.
_
"Tach of these has a great value whiskies, interesting and hard-to-find gems that add to the experience, making them places for beginners and life-long whisky drinkers alike."
_
Milroy's of Soho
Of course no discussion of whisky bars in London can truly commence unless this iconic establishment is mentioned. Milroy's is a whisky institution and has been for decades. We've written about this outfit before but specifically referring to the hidden downstairs cocktail bar, the Vault. While the guys downstairs may mix up a mean cocktail and they particularly excel at whisky cocktails, the upstairs is the place to be for proper whisky enthusiasts. The list is lengthy as expected, with over 300 whiskies on offer, but Milroy's is particularly notable for their old and rare bottlings, many of which are available by the glass as well as to take away in bottle form if you have the means!
Salt Whisky Bar
This classic whisky bar on Seymour Street by Marble Arch is a great spot for a wide array of tatstes with a particularly strong offering of Japanese, American and other international whiskies. They even have a number of bottlings of the rare Kavalan Taiwainese whisky. The ambience is relaxed and casual but still stylish as befitting its location. There is a premium list with older age-statement Single Malts for those looking for something a bit more special but the selective variety here is what makes this a standout from your average bar with a solid whisky selection. This is a good place to be adventurous without spending an arm and a leg.
Melody Whisky Bar
This chilled out whisky bar is part of the Melody Restaurant in Hammersmith and apart from being attached to a great place for dinner, is a superb spot to explore a couple of new whiskies. They have a great selection in general with over 200 bottles to choose from, with a whisky flights menu to assist in the exploration. Their solid Malt of the Month programme is a good way to get an interesting dram with a meaningful discount. At the time of writing the selection is a £6 dram of Yamazaki 12, a bottle that retails for over £120, leaving hardly any room for the bar's margin.
Scotch Malt Whisky Society
The name says it all with this establishment on Greville Street in Farringdon, and the SMWS is a long-standing fixture of the whisky world. It is members only for any one of the society's four locations across the UK (2 in Edinburgh, 1 in Glasgow) but membership is totally democratic and not terribly expensive at £65 per year. In our opinion draw here is the Scotch malt Whisky Society's own bottlings. Rare and hard to find for non members, these are limited runs that make up a sizeable chunk of the 300+ bottle whisky offering.
Soho Whisky Club
A bit more exclusive than SMWS, but for those who do get in the door, typically with a recommendation from a friend, there is a cornucopia of delights for whisky lovers, though the indecisive may find the list so packed with treasures that much of the evening could pass before placing an order. Their website boasts 600 different open bottles, so our suggestion is to tell them what you usually like and to surprise you with the first dram while you peruse the list at leisure. Members benefit from an incredible programme of tastings with 60 events last year including music nights and masterclasses beyond whisky.
While two of these places are members only, they still each represent great ways to engage with some of the most exciting whiskies on the market and to do so in a very democratic, accessible setting. What's more is all of them have extremely knowledgeable staff who really know their whiskies and present this knowledge without snobbery or judgements. As it should be.